This Madrid sex guide provides a panoramic view of how to explore Madrid and have a swell time with some of the cutest ladies in the world. Madrid, the capital and largest city in Spain, is among the world's top tourists destination.
Madrid's splendid tourist attractions, glamorous nightlife, numerous adult entertainment venues, and smashing hot chicks attract millions of tourists to Madrid.
Madrid has 3.3 million people and welcomes over 6 million visitors yearly. Some of these visitors are in Madrid to enjoy explicit adult entertainment and explore their sexual fantasies. For pleasurable sex in Madrid, this Madrid sex guide is a must-read for you.
Nightlife and Prostitution in Madrid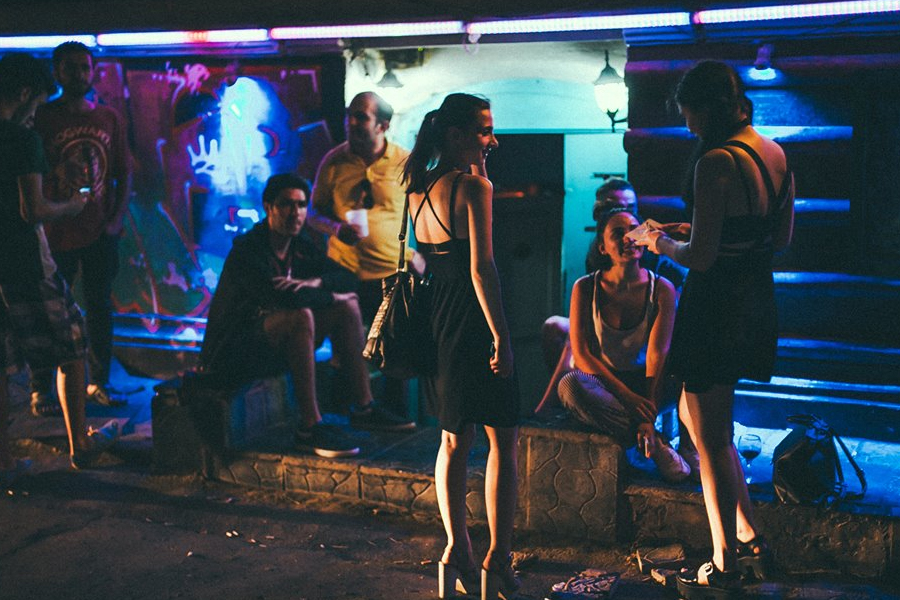 Madrid boasts a thriving adult entertainment and sex industry because prostitution is legal in the city. Brothels running in Madrid are legal, but pimping and sex trafficking are illegal. Sexy girls, drinks, parties, and sex are notable features of Madrid nightlife. Thus, tons of sex tourists troops into Madrid for nice uncensored fun.
Some of Madrid's prostitutes are immigrants from Africa, Asia, Latin America, and other parts of Europe. Madrid sex workers can be found at brothels, streets, nightclubs, strip clubs, pubs, online on escort or adult hookup websites.
Madrid redlight districts are the major Madrid nightlife areas to enjoy an unforgettable Madrid nightlife erotic experience. The three main redlight districts in Madrid to find some of the finest nightclubs and prostitutes in Madrid are Gran Via, Casa de Campo, and Chueca.
About Madrid Girls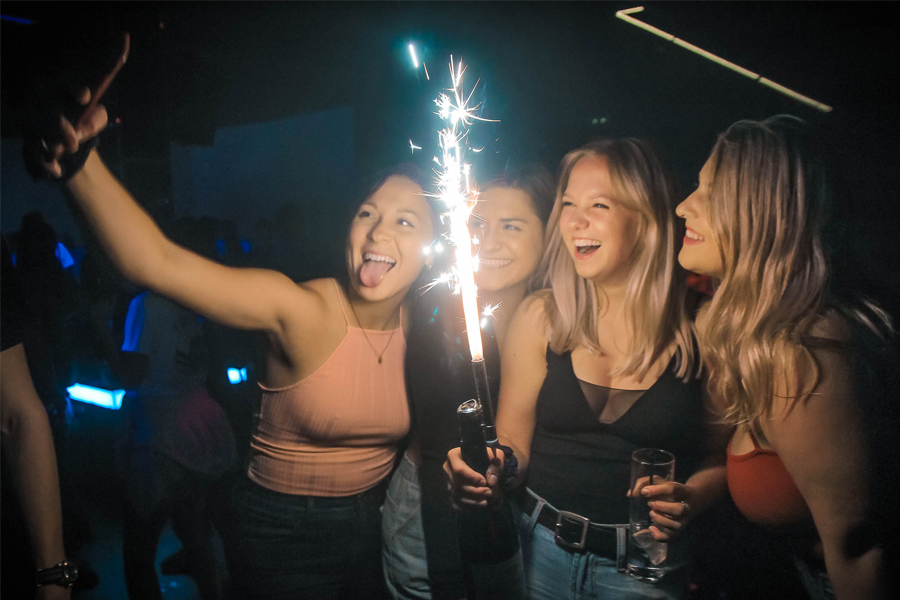 Looks and Physical Appearance
Madrid girls are often the epitome of Mediterranean beauty. They usually have dark or brownish eyes, hair, and well-toned fair skin. You may rarely come across some blondies. A typical Madrid girl is not too tall but has well-formed boobs and a round ass making them uniquely attractive.
Attitude and Values
Madrid girls are known to be very cheerful and accommodating. They are open to conversation with strangers. Even with a slight communication gap, they try to blend in. So, with confidence, you can walk up to a cute Madrid girl and converse with her.
Madrid girls have a knack for clean, confident, and classy guys. Also, Madrid girls are open-minded and always free to make their decision. The young girls especially may choose to get down with a tourist that they find attractive and desirable or get into a relationship with whoever they want.
Madrid girls are usually passionate lovers and know how to give men a pleasurable sexual experience that makes them yearn for more. Madrid girls are social birds; you can impress them more by taking to or encouraging them to take you to various fun spots in Madrid.
Where to Get Laid in Madrid?
I'm sure you must have been finding the answer to this question. Not to worry, it's very easy to get laid in Madrid. This Madrid sex guide lets you know the best venue to get some booty and get nasty.
Here are some of the best places to hookup in Madrid:
Online Dating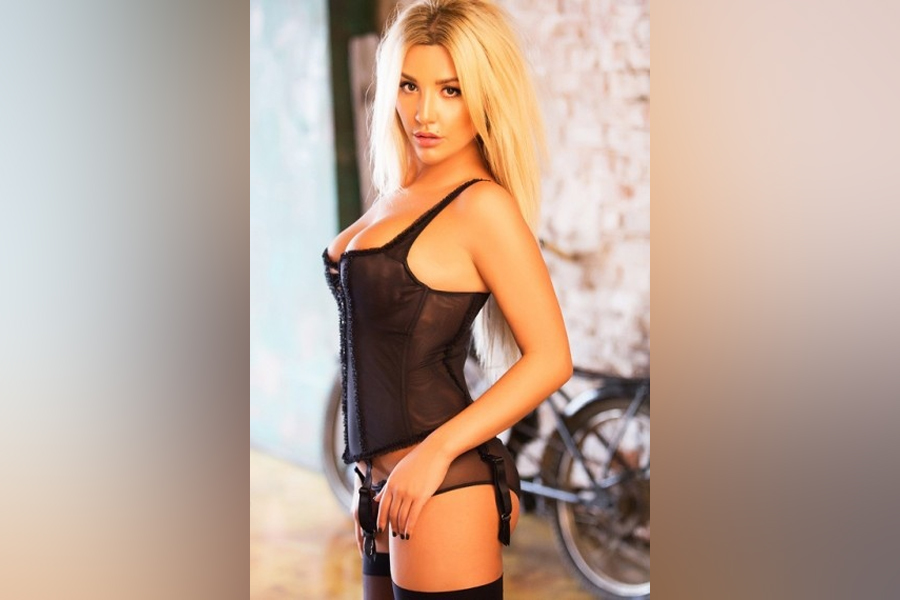 If you don't want to stress going to fun venues to pick up girls for sex in Madrid, the best bet is an online hookup site in Madrid. The Madrid girls on the adult dating sites are available for sex. Just go for the one you desire.
One of Madrid's best online dating sites to get laid is adultfriendfinder.com. The site is a casual sex platform that allows you to hook up with sexy girls without hassle. You can meet sexy Madrid girls who suit your sexual fantasies online and arrange a meeting for sex in Madrid through the site.
Conversely, if you are looking for something beyond casual sex dating but finding a companion in Madrid, you can find them on normal dating sites. This includes Tinder, happn, CouchSurfing, Badoo, and grinder(guy hookup site).
Escorts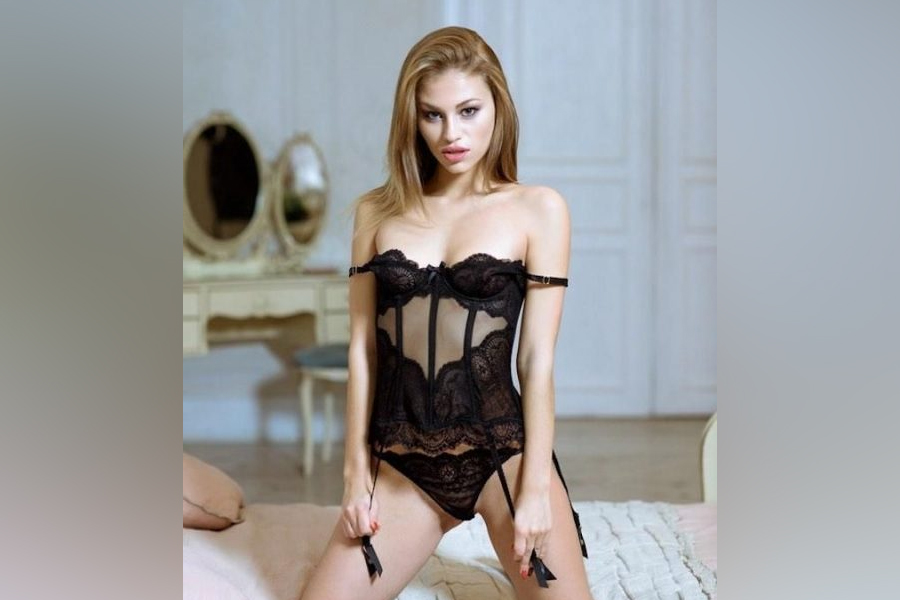 Madrid escorts are rare beauties and provide clients with quality sexual services. Escorts in Madrid work either independently or with an escort agency. So, you can find them online through their ads or escort agencies.
Some of the best online escort sites to find ravishingly attractive yet cheap escorts in Madrid are smooci.com and happyescort.com. These escort sites offer mature and verified escorts for in-call and out-call services around Madrid and Spain.
Escorts on happyescort.com or smooci charge between €200 – €400 per hour. High-end escorts with great reviews charge higher. Before choosing an escort in smooci, you can read about them on smooci review.
Nightclubs and Bars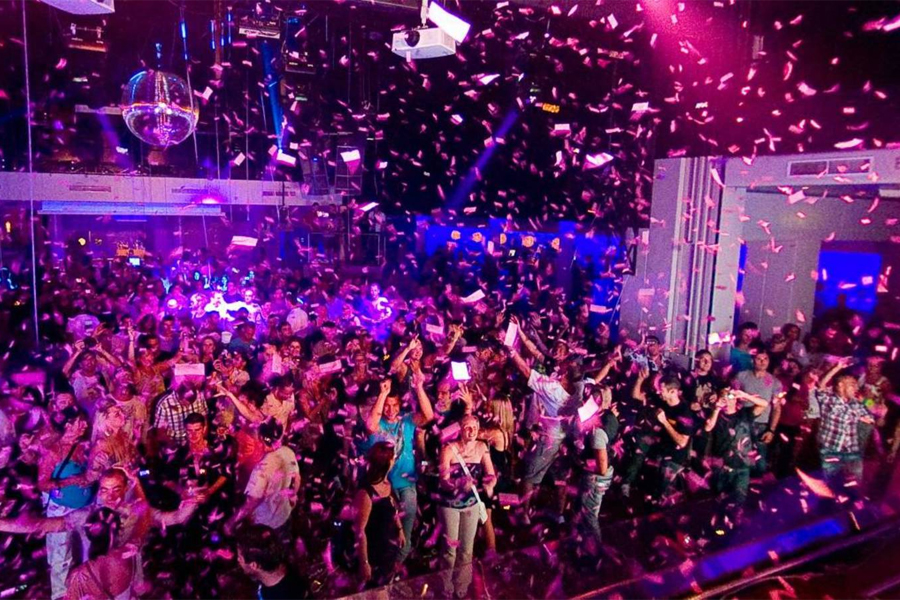 Madrid Nightclubs and bars are other great places to meet sexy girls open to hookup or casual sex. Madrid is home to some of the finest nightclubs and bars, most of which are located in Madrid redlight areas and on the outskirts of Madrid.
Below are a few of the best Nightclubs and bars in Madrid.
Joy Eslava – C. del Arenal, 11, 28013 Madrid, Spain
This is one of the oldest nightclubs in Madrid still actively in business. Joy Eslava is a beehive of Madrid party goers and fun lovers. The club opens daily and features different daily events and concerts. But, every day at the club is guaranteed doses of fun.
Medias Puri – Pl. de Tirso de Molina, 1, 28012 Madrid, Spain
Medias Puri is a top nightclub in Madrid to enjoy amazing nightlife fun and meet beautiful girls. The best time to visit the club is during the weekend and holiday. The club hosts big parties with some of the biggest DJs in Madrid on steel wheels.
ThunderCat Club – C. de Campoamor, 11, 28004 Madrid, Spain
This is a Compact club with live rock bands and weekly jam sessions. The club also has great resident DJs that keep the club bubbling as they spin soul and punk. Beautiful single Madrid girls and mature ladies frequent the club for fun, making it a viable hookup venue.
Executive Club Madrid – Calle de María de Molina, 26, 28006 Madrid, Spain
As the name suggests, the club offers top-notch adult entertainment activities for the pleasure of its guests. Executive clubhouses DJs that know how to keep on their feet dancing. The club appeals to both young and mature singles, so you can easily meet girls open to a one-night stand in the club.
Opium Club – Calle de José Abascal, 56, 28003 Madrid, Spain
Opium Club is a luxurious nightclub situated near popular Madrid nightspots of Paseo de la Castellana. Some of the guests are top socialites and popular sportsmen. So, Opium club is a great place to meet liberal fun-loving Madrid girls ready for some sex exploration.
Street and Mall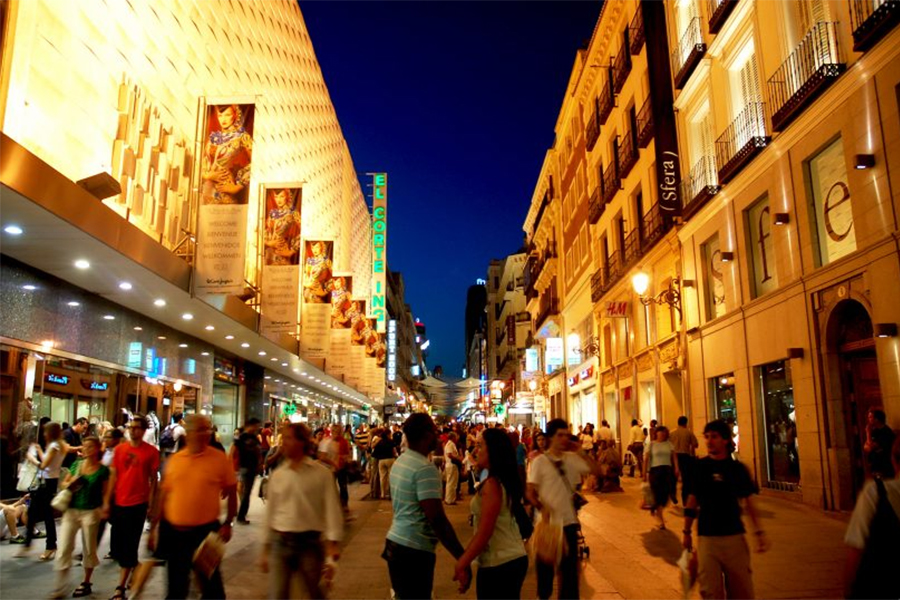 Madrid girls love to walk in groups. So, it's likely you will have to infiltrate a group to talk to the girl you fancy, especially during the day. Don't fret; most Madrid girls are open to talking to strangers, which provides you know how to flirt and make them feel comfortable.
Some of the best streets to find girls are in and around Puerto del Sol or the nearby Plaza Mayor. Many girls frequently ply the street in groups—another open spot to find beautiful girls at popular parks like El Retiro.
Similarly, the malls are ideal venues for meeting with singles girls, mostly alone shopping. Some of the large malls to visit with a high probability of meeting cute single ladies in Madrid are Centro Commercial Principe Pio, La Vaguada, and La Gavia.
Brothels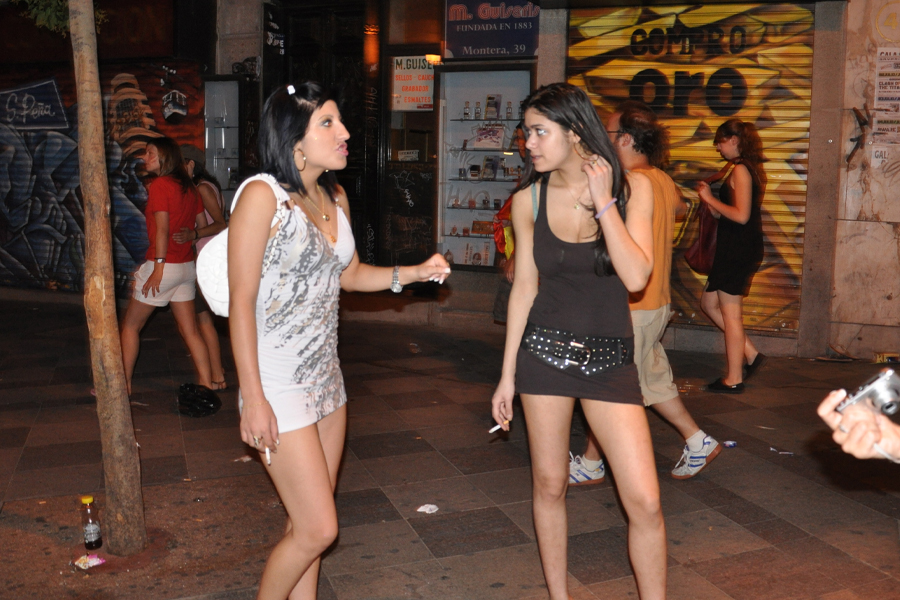 Brothels rank top among the best place for sex. There are a lot of brothels in Madrid that provide hot girls to satisfy your sexual thirst. Even though brothel ownership and running are legal in Spain, most brothels double as Nightclubs or strip clubs to offer guests premium adult entertainment, including dance, drink, erotic shows, and sex.
Some of the best brothels in Madrid are:
Club Bombon – Calle de Antonio de Leyva 82, 28019 Madrid
The club offers many prostitutes between the ages of 18 – and 28. Club Bombon also doubles as a nightclub with a large bar and dancefloor. So, the club can be seen as a nightclub to have fun with a beautiful girl but has private rooms for sex romps with beautiful girls the club offers. Private room sex service with a prostitute cost between €100 – and €150 per hour.
La Faena – Calle de la Virgen del Puig, 2, 28027 Madrid
La Faena is also a nightclub/bar with a brothel with it. The club host many events that drive people to the fun venue. La Faena offers comfortable private rooms and cute service girls for guests' utmost pleasure.
Hotel California – Calle de los Metales, 3, 28970 Madrid
This is yet another brothel with nightclubs, hotel rooms, and short-time service rooms for sex. The rooms are often moderately furnished and equipped for guest comfort. You can select any girl of your choice from the dancefloor to get laid with for some private entertainment. The service rate for sex with these dancers is usually best €100-€150 for an hour of full service.
Antologia Pub – Paseo de la Castellana, 129, 28046 Madrid
Antologia pub is a pub-styled brothel with private rooms and beautiful service girls. It's located in a popular spot in the city of Madrid. It offers clean and discreet rooms for sexual services. The brothels offer over 18 young girls below the age of 30. Some of these girls are from Eastern Europe.
Strip Clubs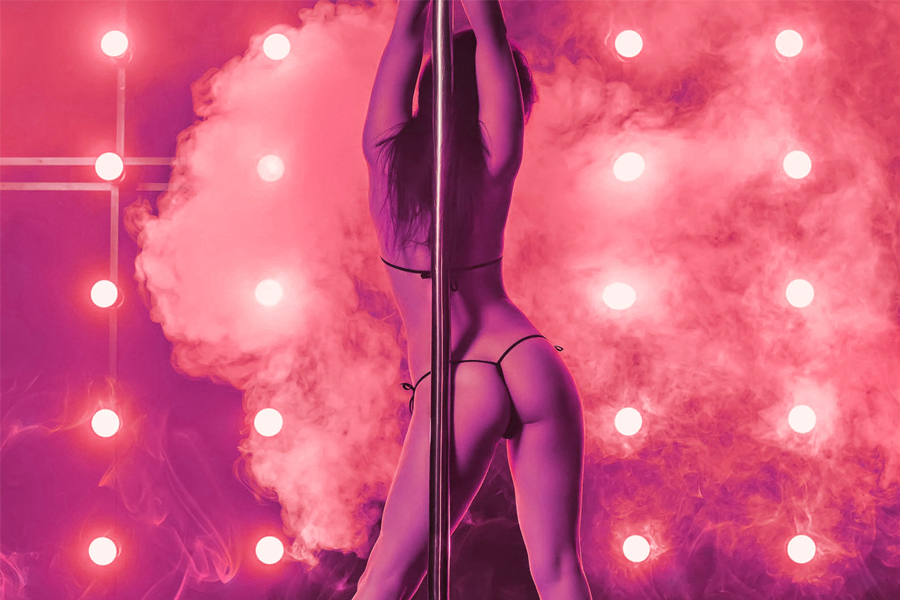 As a fun-loving city, Madrid is home to many strip clubs. The various strip clubs host different erotic shows performed by professional erotic dancers. The best days to visit these clubs are on the weekends.
The following are some of the best Madrid strip clubs to visit for top-notch erotic entertainment:
New Girls Cabaret – C. de la Flor Baja, 1, 28013 Madrid, Spain
It's situated in the heart of Madrid, close to the famous Gran Via. The club offers a collection of sexy erotic dancers for public and private erotic shows. Interestingly, most of the girls are escorts. With proper negotiation, you can get them to provide you with special private services or out-call services. The club is an ideal venue for stag parties, bachelor parties, and fantastic stripteases.
Chelsea Cabaret Madrid – Calle de Silva, 6, 28013 Madrid, Spain
This is a revue-styled strip club with beautiful international dancers. The girls are always available to thrill you with amazing nightlife and also premium private shows for clients that can't ge\t enough of them. If you desire a dancer so much, you can arrange with them for a special out-call erotic service in your hotel. But that comes at a higher price.
Factory Air – Av. de Gumersindo Llorente, 19, 28022 Madrid, Spain
Factory air functions as a night and strip club, offering exciting erotic entertainment. This range from striptease to pole dance, lap dance, lesbian show, and private VIP show. Guests at factory air are usually mature singles open to one nightstand. The dancers are can also provide escort services to customers who can afford their services.
Private Sex Shows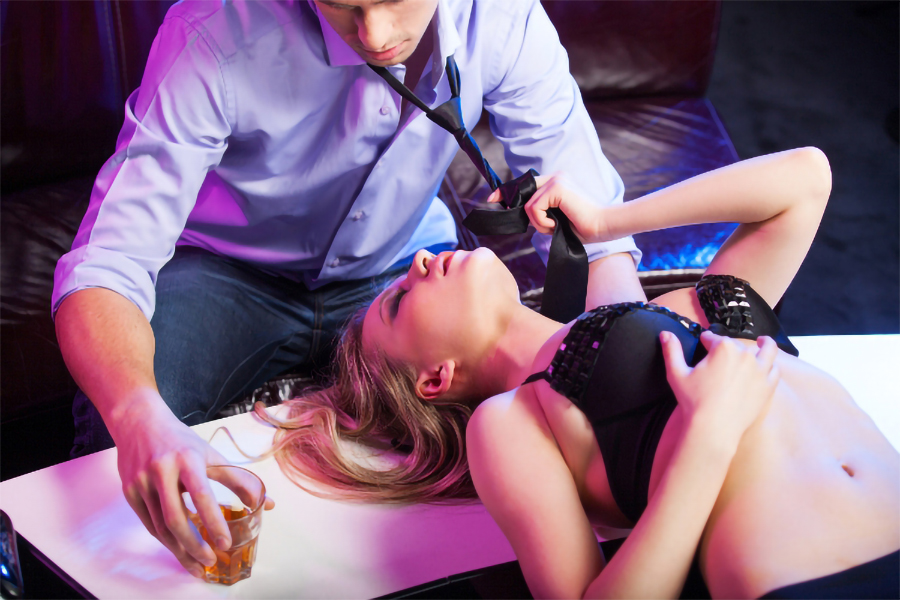 Madrid strip clubs are always crowded and busier on the weekend. So, if you love to enjoy a private sex show without any disturbance, you can sign up to stripchat.com for unlimited private erotic shows.
Stripchat is a webcam site that allows you to watch beautiful models' sex shows live. The site features strippers from different parts of the world. You can filter your feeds by age, ethnicity, body type, hair, private shows, country, etc. The site also includes special features like Fetishes, VR Cams, recordable feeds, etc.
Swinging Club and Sex Parties in Madrid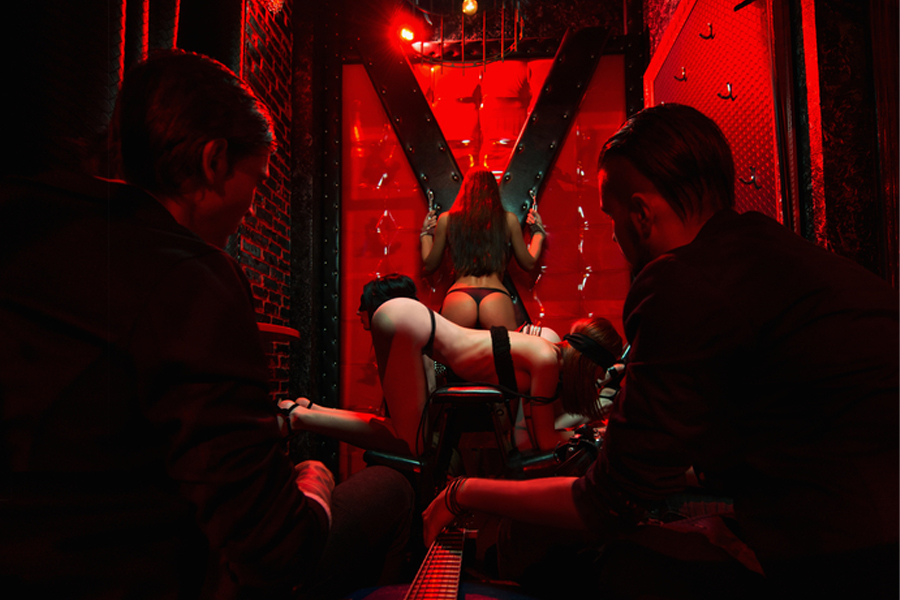 Swinging clubs and sex parties are popular places to find sex as couples or singles. There is plenty of swinger club and sex parties in Madrid to practice the lifestyle.
Below are some of the best ones we can vouch for their services:
Fusion VIP – Calle del Cardenal Silíceo, 10, 28002 Madrid, Spain
Fusion VIP is famous for offering quality swinging facilities and hosting different swinging fun activities for the delight of swingers in and around Madrid. Some of their shows include couples and threesome shows and different sex parties.
Encouentros VIP – C. Vicente Caballero, 14, 28007 Madrid, Spain
It's one of the oldest liberal swinger venues in Madrid. It has been in business since the 1980s. Encouentros provides an enabling atmosphere for swinger to enjoy quality swinging activities. The club features fantastic swinging activities, including orgies, BDSM-themed parties gangbangs, cuckolds many more to meet your sexual yearning and desires.
Club Liberal Eden Parejas – C. de Londres, 12, 28028 Madrid, Spain
The swinger club provides a quiet ambiance and modern equipment for swingers to enjoy the lifestyle. It is also a great place to meet swingers within and out of Madrid. The club opens every day of the week from 6:00 pm till daybreak.
Massage Parlours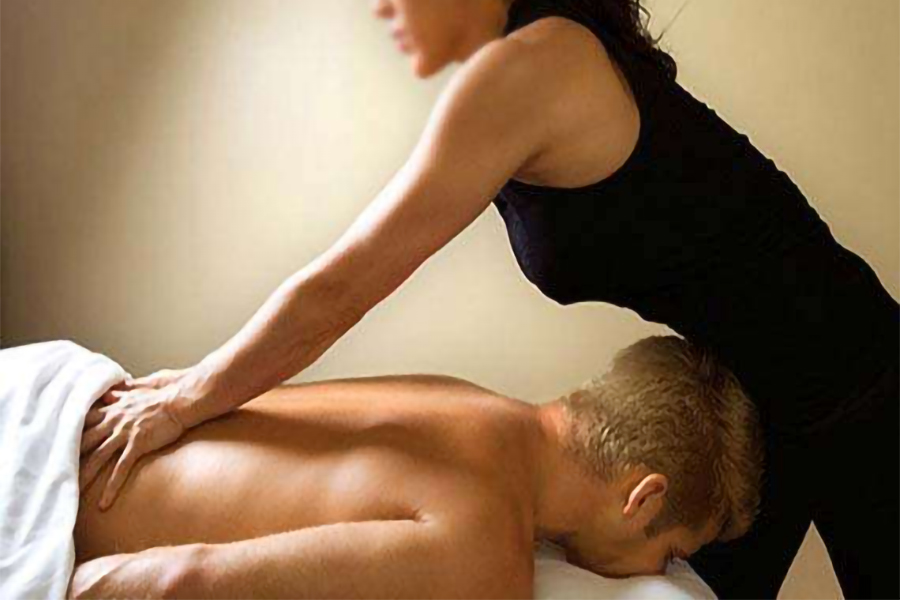 Although some Madrid escort often adds erotic massage to their services, it often comes at a high price. For quality body massage in Madrid at an affordable rate, you can use the service of massage parlors in Madrid.
Standard massage parlors in Madrid offer various massage services ranging from Nuru massage to tantric massage, body to body massage, happy ending sex massage, prostate massage, couple massage, and more.
Here are three top massage parlors in Madrid
Massage Erotic Madrid (Tantra Palace) – Calle de María de Molina, 16, 28006 Madrid
This massage parlor is an expert in tantra massage. So, they offer quality various styles, including body chocolate, Thai massage, erotic VIP, and extreme tantric massage. Previous saloon customers all have a good thing to say about their service delivery. Massage at the parlor starts at €50 for 30 minutes service.
Erotic Models Massage – Paseo de la Habana, 26, 28036 Madrid
In this massage parlor, you get to enjoy added sexual pleasure in addition to the massage service. Erotic models Massage offers beautiful young masseuses that perform pseudo sex or facesitting while massaging you to create a happy ending.
You can select the escort of your choice based on their looks. And the models provide both in-call and out-call services. Their rate starts at €150 for an hour of service.
Masajes Anias
Masajes Anias is located in three venues in Madrid for customer convenience. Through the website, you can choose the one near you. Masajes Ania's massage parlors are experts in oriental massage. They offer quality service at a less pricey rate. For €80, you can get a 45 minutes massage session with a happy ending.
LadyBoys or Trans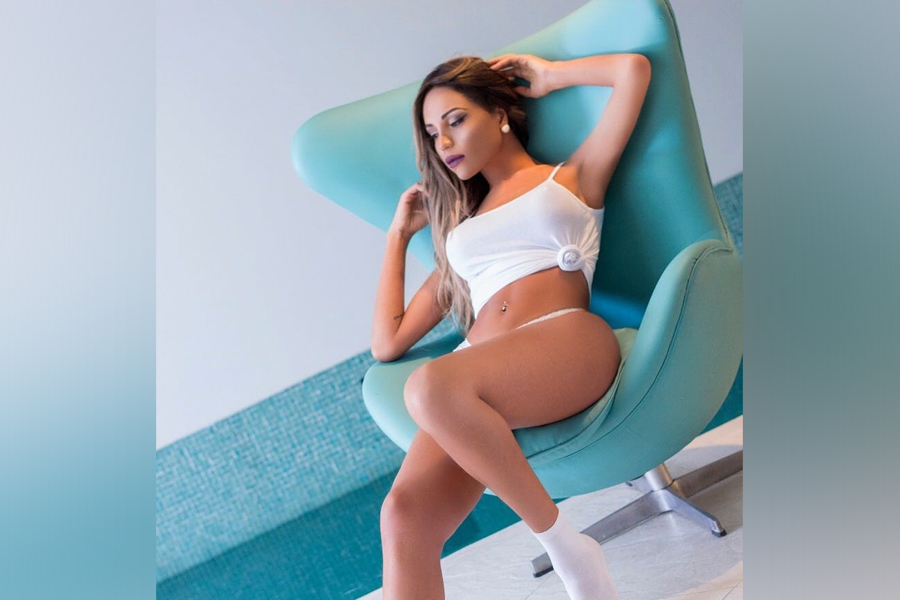 Madrid is such a major trans-friendly city that there is a whole neighborhood for the LGBTQ community called Chueca. The community usually holds LadyBoys shows in Madrid. The LL show bar is one major trans-friendly venue to mingle with many LadyBoys in Madrid. Many trans shows and parties are held in this venue. It's not unusual to find many Madrid shemale and Madrid hookers around here.
However, if you prefer to connect with the large Madrid trans community online, the best site for this is TSDate.com. This is the best site to hook up with transgender people and transexuals in Madrid. There are tons of shemales in Madrid looking to meet partners through the trans dating website.
How to Find a Holiday Girlfriend in Madrid?
It's fun to have a holiday girlfriend to provide you pleasure and company while on holiday. It's not tricky to find a holiday girlfriend if you know where to look. These are usually fun spots, adult entertainment venues, parks, malls, and even streets.
However, the easiest and hitch-free way to get a holiday girlfriend in Madrid is through AdultFriendFinder.com. The online dating sites help you meet a regular life girl as a holiday girlfriend in Madrid.
Best Sex Hotels in Madrid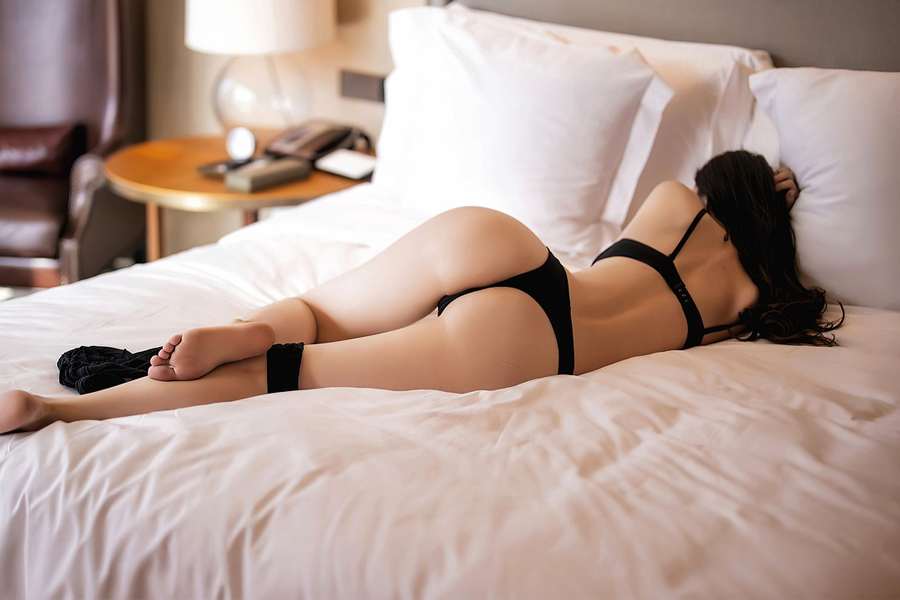 If you want to enjoy a private erotic night please with your escort, holiday girlfriend, one night stand or fuck buddy in Madrid, your best bet is girl-friendly sex hotels in Madrid. These hotels guarantee privacy: modern facilities, quality service, and other things you need to have unforgettable sex.
Some of the best sex hotels in Madrid are:
Axel Hotel Madrid
This a lively hotel situated in the famous "Barrio de las Letras" and surrounded by emblematic streets of the city, in a bohemian atmosphere that combines shopping, good gastronomy, and fun. Axel hotel offers 84 rooms and suites with 1980s flair, dining, bars, and a rooftop pool. A room at the hotel costs €107 per night. Address: C. de Atocha, 49, 28012 Madrid, Spain
Hotel Unico Madrid
This is a 5-star hotel elegant hotel located in the center of the Milla de Oro. Hotel Unico features a 19th-century palace with luxurious rooms and suites, chic quarters, an upscale restaurant and bar, a standard gym, spa, and more. A night at the hotel costs €378. Address: Calle de Claudio Coello, 67, 28001 Madrid, Spain
Luxtal Balboa
This is an affordable love hotel with well-equipped and attractive love rooms, lounge, spa, gym, and other comfort facilities. It's an ideal venue for pleasurable lovemaking. A night at the hotel costs €100. Address: Calle de María de Molina &, Calle de Núñez de Balboa, 28006 Madrid, Spain
Hotel Rooms Madrid Ventas
located very close to the Las Ventas Bullring, the girl-friendly hotel that provides everything couples need to enjoy their sexual fantasies. The hotel's unique offerings include Jacuzzis, tantra divans, love swings, erotic toys, hookahs, and personalized decorations. A room at the hotel goes for €105 per night. Address: Calle de Martínez Izquierdo, 75, 28028 Madrid, Spain
Hotel Villa Real
This sophisticated five-star hotel is located opposite the Spanish Congress of Deputies in the Plaza de las Cortes. The hotel provides guests a royalty experience with luxurious rooms and suites, modern facilities, and great staff. Night accommodation at the hotel starts at €151. Address: Pl. de las Cortes, 10, 28014 Madrid, Spain
How to move around Madrid?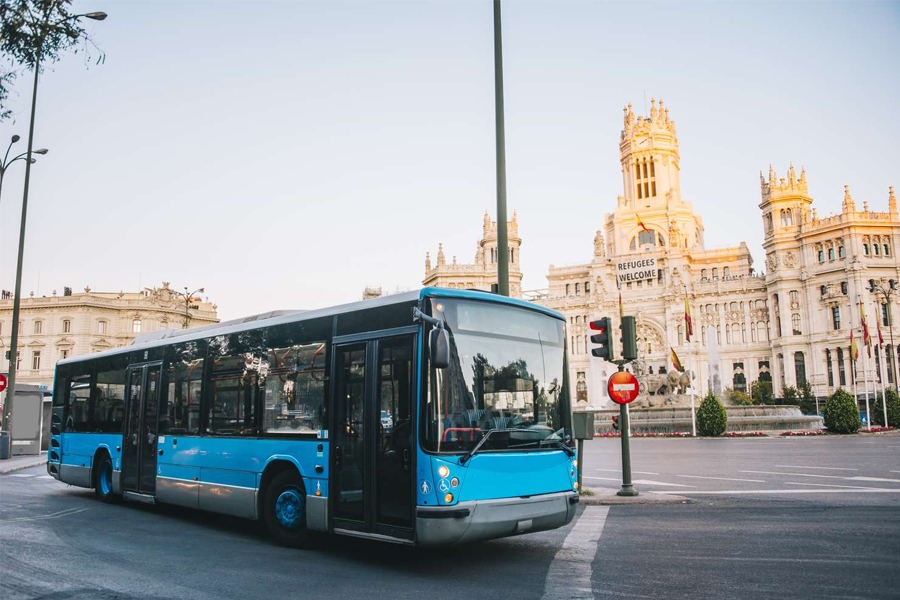 The easiest way to get into Madrid from other countries is by air. Madrid is served by four airports. While one is an international airport, the rest are domestic airports. Then, to get around Madrid, you can use EMT buses, cars (Uber or taxi), metros, trains, or boats. You can use any means of transportation to travel to major spots in Madrid.
How to Stay Safe in Madrid?
Madrid is a safe city to a large extent. The police are always available to maintain order, and the city is equipped with cameras. The street of Madrid is quite safe to walk even at night but be cautious while in public spaces like bus/train station. When on public transport, keep your wallet and values in your pocket (not your back pocket).
Final Thoughts
Madrid is a great city to explore your sexual fantasies. Whenever you are ready to go on sex tourism in the beautiful city, I'm sure you can use this Madrid sex guide to locate where to get laid easily. Till I bring to you yet another pulsating sex guide, stay safe.