Hong Kong is an incredible place for a holiday, especially with a Hong Kong sex guide handy. If you're a single man visiting Hong Kong, then you'll be satisfied with the number of women ready to have sex with you. While it's known as the financial hub of Asia, it's also known to have legalized prostitution and offer various sexual services all over the city!
Suddenly interested in visiting Hong Kong? Well, get ready for the trip of a lifetime. If you're already excited about a sex vacation, then let's move on. Read on to know where you can get laid in Hong Kong!
Hong Kong Sex Tourism and Prostitution
Sex tourism in Hong Kong is thriving, so you have endless opportunities to get laid. If you're wondering how this is, then you'll be surprised to know that prostitution in Hong Kong is also legal!
However, the laws are similar to that of Singapore, wherein prostitution is legal but organizing it is illegal. In simple terms, an adult woman can sell her body, but brothels are illegal.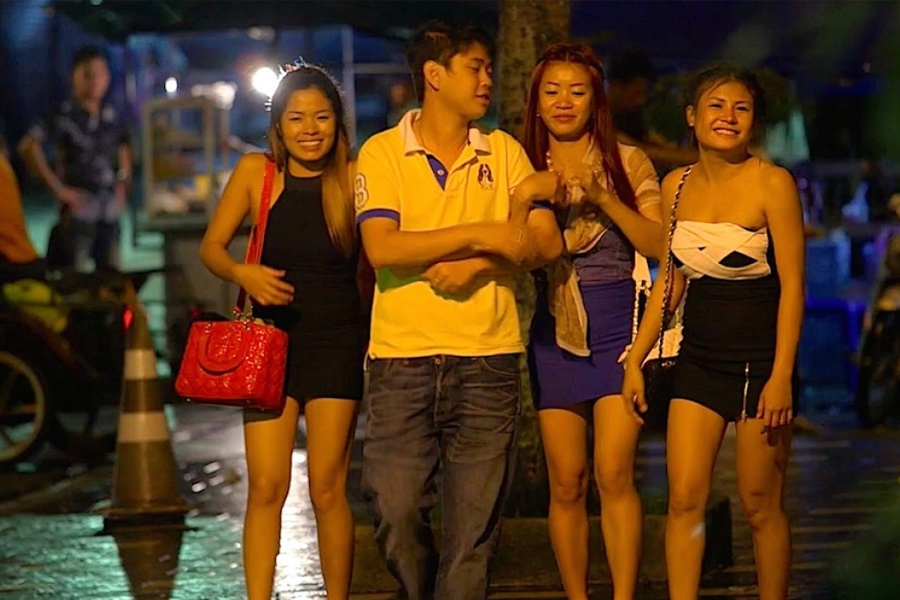 Since brothels are illegal in the city, we guide you to infamous buildings for housing escorts and prostitutes. The specific buildings, such as King Hing Building in Mong Kok and Hop YeeBuilding, are often known as one-woman brothels and are self-contained red light areas.
In these areas, an expat can easily find a prostitute to have sex with at night. If you don't want to go to one of these buildings, several places still sell girls, such as saunas and karaoke clubs.
There are also multiple girls on the streets. If you're looking for a different nationality, then Whan Chai is a great district to visit. The Hong Kong nightlife is also incredible in areas such as Lan Kwai Fong and SoHo.
About Hong Kong Girls
Hong Girls are different from what you might expect. While Hong Kong is a hotpot of people, the dominant ethnicity of women is Chinese. Generally, the local girls are taller with fair skin and a feminine style.
Apart from their good looks, these beautiful girls are open to the idea of dating a foreign man. If you're worried about communication, you don't have to be. Hong Kong girls aren't just sexy and cute, but they speak English, so you can communicate easily with the girl you're going to date!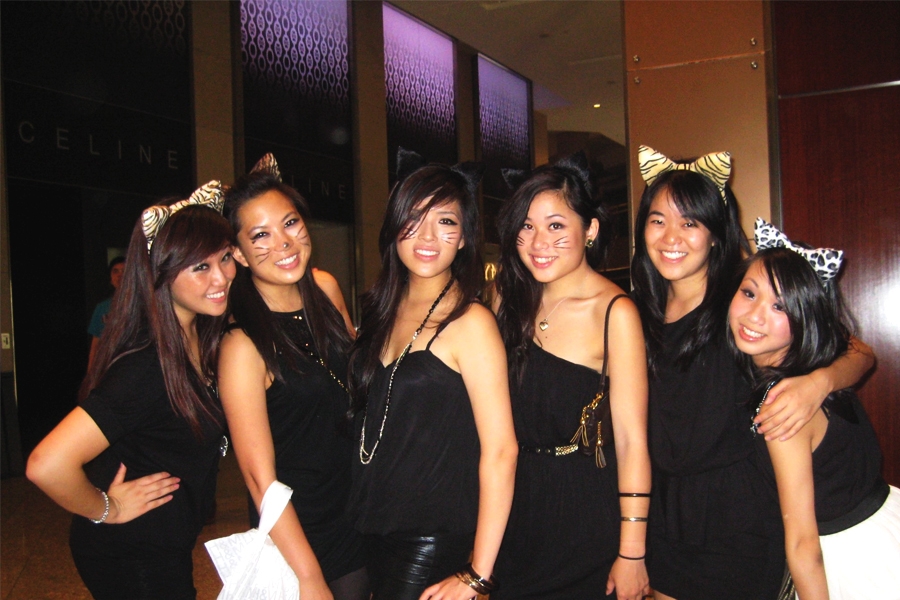 Apart from the other options, you'll see in this Hong Kong guide; the women are always down to have a good time. You don't need to wait for multiple dates; after two dates, you're bound to have sex in Hong Kong.
As hot as these women are, there is a downside. The girls in Hong Kong are materialistic and independent. Your money might have been worthwhile in another country, but in Hong Kong, the girls are not interested.
Even though most women won't be interested in your money, there are college students who are willing to be your girlfriend. If you give them a monthly allowance, they're more than happy to fulfill the role.
Where to Find Girls and Get Laid in Hong Kong?
Picking up a woman is not an issue in this bustling city; there are multiple areas where you can find women. Read on to see what your options are!
Online Dating
The easiest way to meet a girl and having all your needs met is to use online dating sites. Not only is it the most convenient way, but you can also do this before you even reach Hong Kong! There are several Hong Kong dating sites like Seeking Arrangements that allow you to connect with local women before starting your trip.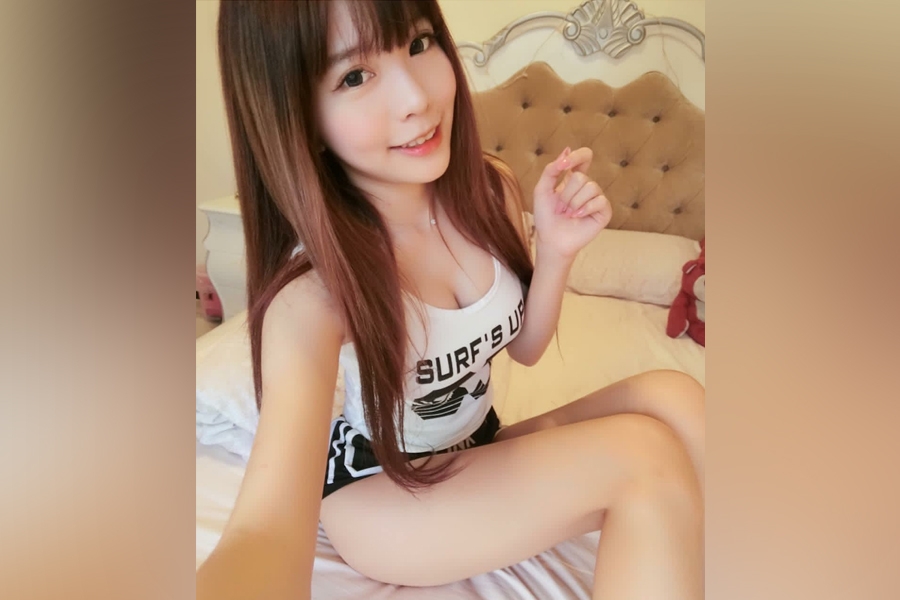 Once you've made it official, you can guarantee that you'll have a hot, young girl waiting for you. If you're looking for alternative dating sites, you can use Asian Match Mate, which offers tons of chances for sex in Hong Kong.
One Woman Brothels
We've mentioned the one-woman brothels earlier, but here is more detail on these unique features. In place of brothels, there are buildings full of escorts and prostitutes.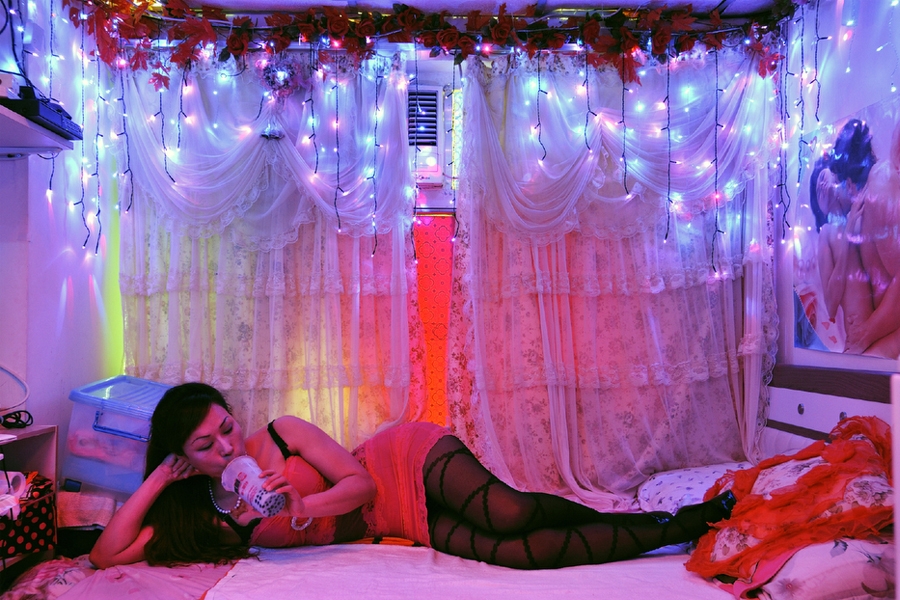 These 'brothels' are self-contained red light areas that look like regular apartment buildings. You'll find that most people call them 'one-woman brothels' since the women offering services are independent sex workers. Some famous buildings are:
King Hing Building on 52-54 Argyle St, Mong Kok.
Hop Yee Building
Fuji Building in 381 on 383 Lockhart Rd, Causeway Bay.
James S. Lee Mansion
Champagne Court in Tsim Sha Tsui.
Hong Kong Escorts
You'll have virtually no trouble finding Hong Kong escorts. There are multiple ways to find and employ Hong Kong call girls, but the cheapest and easiest way is using an online escort service.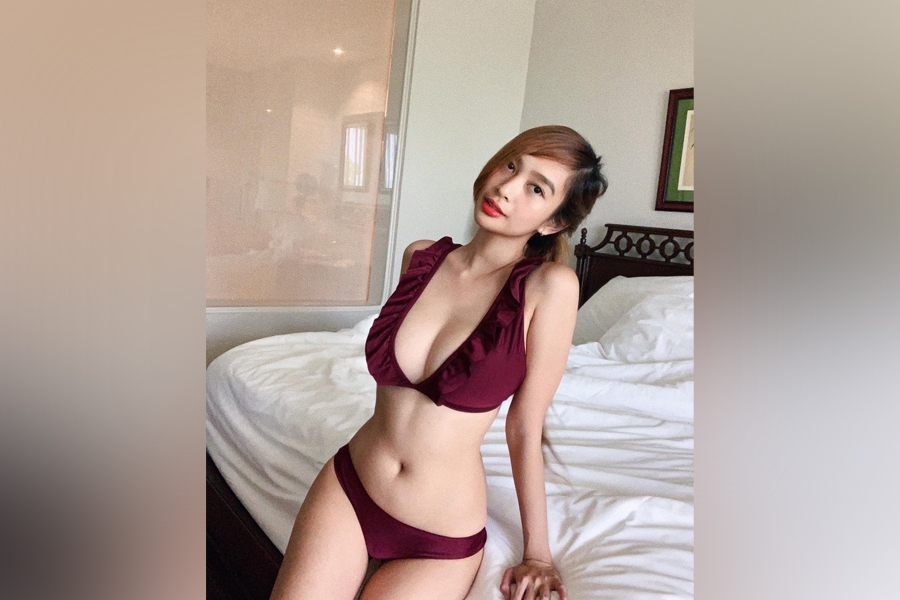 You'll find several online directories, but the best is Smooci. Smooci is an online escort booking platform full of independent, Asian female escorts. From high-class escorts to escorts that are willing to make an outcall.
If you're worried about fake photos or shemales in the mix, with Smooci, you won't have to worry at all. The site offers age and photo verification so that every escort you see on the website is what you'll get.
Apart from verification, Smooci is a much cheaper alternative to using a dating site and a lot easier to use. If you want to know more about Smooci, you can read a full review here.
Night Clubs and Bars
Hong Kong has always had incredible nightlife. There's no shortage of nightclubs, girly bars, hostess bars, and more to get a drink, dance, and get laid. After visiting a few Hong Kong nightlife clubs, you'll swear you've never experienced it better.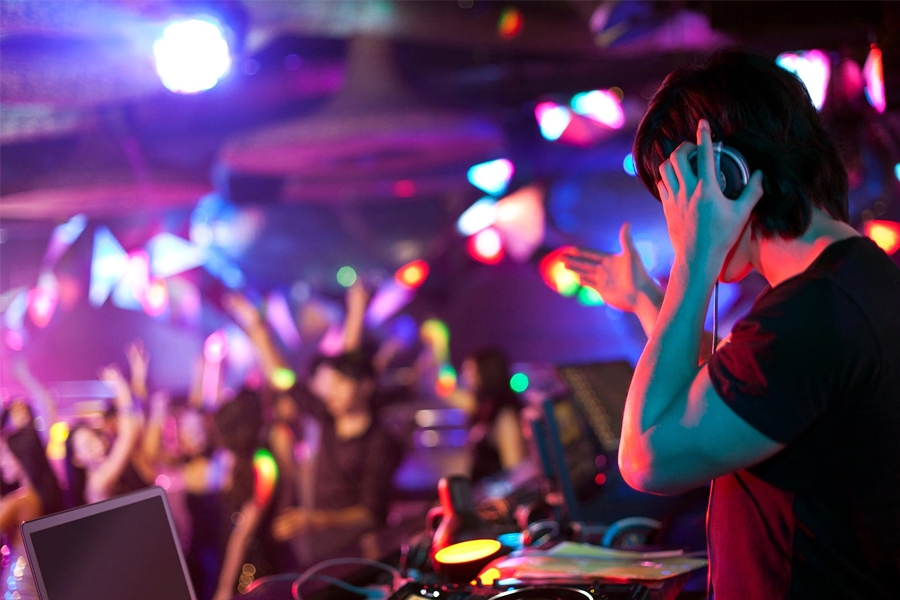 Apart from the nightlife scene, these nightclubs are the best places to find cheap freelance escorts and women to get a quick blowjob or take home. Especially if you're an expat, you'll have some great luck at the best bars in Hong Kong. Most of these bars and nightclubs are in the Lan Kwai Fong area.
Here's a list of the best nightclubs in Hong Kong to get you laid!
Volar: Volar is one of the finest nightclubs in Hong Kong and a must-visit. There are multiple foreign girls for you to hook up with but don't worry; there'll be enough local girls to pick from as well.
Dragon-I: Apart from having some incredible Japanese and Chinese food, the club turns into a premium nightclub with a strict dress policy after 10 pm.
PLAY: Apart from the incredible service, champagne, and massive space, PLAY has some brilliant artists playing. The ambiance is what makes this club worth it.
Drop: If you're into house music, you'll love Drop. The club has been counted at the party center of Asia, and it is a club like no other.
Bar 109: Unlike the other bars on the list, Bar 109 is a sports club with a more relaxed vibe. From open mic shows to live sports, you can have an easy, fun time at this bar.
Red Light Districts
Hookers, prostitutes, and escorts alike are available in red light areas. The easiest place to get laid is at any Hong Kong red-light district. However, you'll need a guide to get to the best red light areas.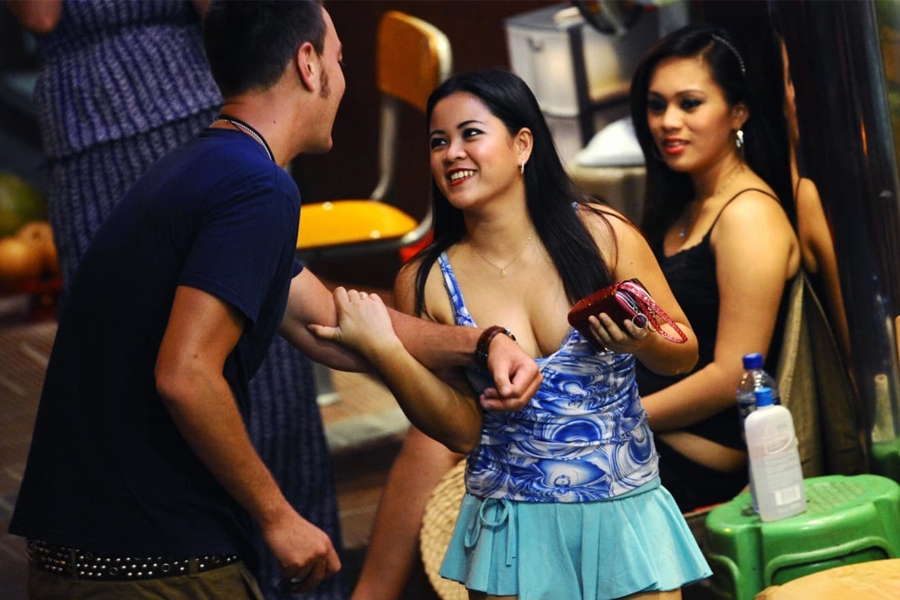 Wan Chai
You'll find multiple pick-up bars and clubs with freelancers from South East Asia. Their rates generally start at 250 HKD, but they can be pricier depending on the girl and the area.
Mong Kok District
You'll find prostitutes in hostess bars, nightclubs, massage parlors, and the one women brothel King Hing Building. Prices start at 250 HKD for a Mainland Chinese girl and 700 HKD for a Hong Kong girl.
Sham Shui Po
This is a popular and well-known area to find cheap sex in the buildings and streets. Since the girls are usually from Mainland China, prices start as low as 250 HKD.
Tsim Sha Tsui
Another one of the popular areas in the city, you'll find Filipino, Thai, Chinese, and Vietnamese girls in bars and nightclubs in the area.
Causeway Bay
The most infamous one-woman brothel, Fuji Building, is in this area. Prices here start at 250 HKD and go up to 1000 HKD
Massage Spas
Massage parlors in Hong Kong are usually fronts for businesses offering sexual services. A Hong Kong Massage will most likely end happily. Erotic massage in Hong Kong is common and widely accepted. So, finding the best becomes a little tricky.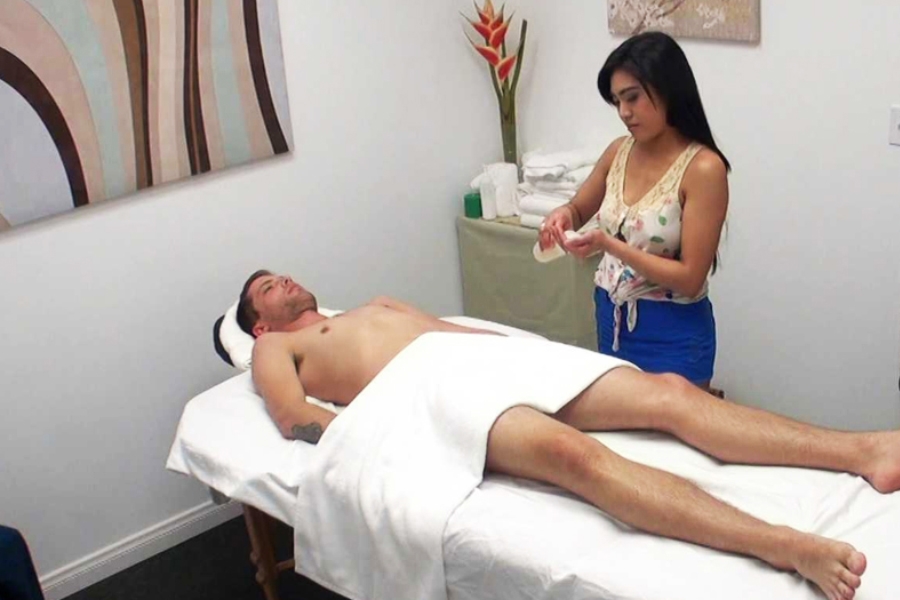 Let us guide you to the best saunas and massage spas in Hong Kong!
Eden Spa – Nathan Road
Allure Spa – Granville Road
Yuk Chiu Lau Sauna – Kowloon City
Good Fortune Sauna – Jaffe Road, Causeway Bay
Xanadu Spa – Granville Road
Massage parlors offer various options, including Nuru massage, happy ending massage, sensual massage, soapy massage, Thai massage, and tantric massages. Any of these services will cost you anywhere between 1000 HKD to 3500HKD for a Nuru massage.
Strip Clubs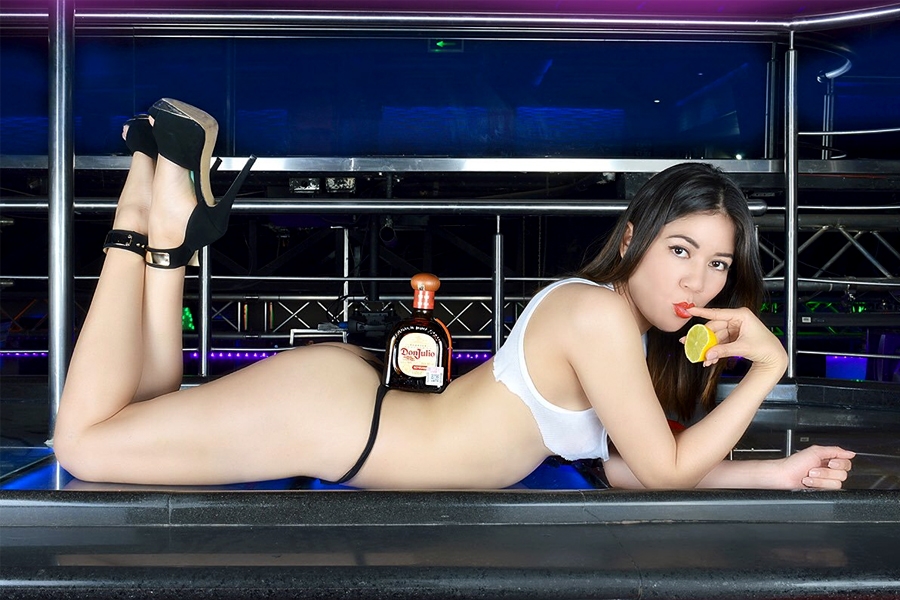 You'll be spoilt for choice in Hong Kong, but here are some of the best!
Good Fellas
This is a high-end strip club in Central is a gentlemen's club that requires a membership to enter.
Fire House
Located on Fenwick Street, it comes cheap and with some incredible features, including a shower option!
Adam's Apple
This strip club in Kowloon City is a typical strip club where you can go and enjoy the sights.
Club Deluxe
This Salisbury Road strip club is a popular strip club with some incredibly sexy strippers waiting for you.
Super Star
Located on Lockhart Road, this strip club is among the very best in Hong Kong.
How Do You Get a Girlfriend in Hong Kong?
The best way to experience the city of Hong Kong is with a local girl on your arm. You can start looking for a girlfriend before you even reach Hong Kong, and you'll find out how in this Hong Kong sex guide.
You can use sites like Seeking Arrangements to find a girlfriend before you even land. This way you can spend your holiday with a girl rather than waste time trying to find one.
Prices For Sex in Hong Kong
If you're worried about prices, then take a look at the average prices you'll have to pay for the following services:
Escorts
Depending on the area and ethnicity, you'll be paying anywhere between 200 HKD to 1000 HKD.
Massage Parlor Girls
These services are a bit expensive, starting at 1000 HKD and going up to 3500 HKD.
Freelancers in Nightclubs
Again, depending on the nightclub and girl, rates change, but it usually starts as cheap as 250 HKD.
Girl Friendly Hotels in Hong Kong
If you're planning on taking a girl back to your hotel room, make sure you've booked a room in a love hotel. These are the best love hotels in Hong Kong.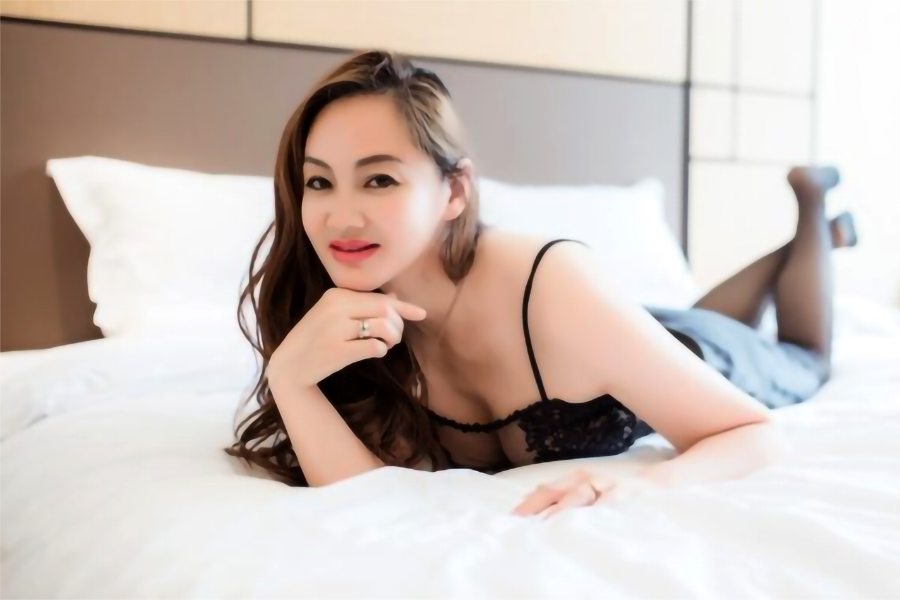 The Luxe Manor
Right in the heart of Tsim Sha Tsui, this is one of those love hotels that offer you themed rooms to make sex more fun. Starting from around 144 USD a night, this boutique hotel offers some unique facilities and incredible sights.
Taj O Heritage Hotel
If you're in the mood for some luxury, then Taj O Heritage is perfect for you. From excellent service to incredible restaurants, this hotel has it all. While it is slightly pricey at around 3000 HKD a night, it is well worth it.
Mingle at The Eden
Located on Wellington Street in Central Hong Kong, this hotel is a stone's throw away from the trendiest areas in Hong Kong. A range of amenities is awaiting you at this incredible hotel. It is also affordable at around 350HKD a night.
Beverly Hotel
Conveniently placed on Lockhart road, this guest house offers rooms at a low price. At around 19 USD per night, the rooms are reasonable, comfortable, and, more importantly, girl-friendly.
Exotic Hotel
While still being classy, this love hotel offers the thrills of a love hotel with porn on the television and condoms easily accessible. It's much nicer than some of the luxury hotels in the Kowloon area. Starting at around 53 USD, you're going to have an incredible time.
Top Thing to do in Hong Kong Sex Tour
If you've visited the country as a single man, you have to complete these stops on the sex tour of the city!
Visit an erotic massage parlor: Apart from getting an incredible massage, you can get the sexual release you need from a massage parlor!
Visit a Strip Club: The strip clubs in Hong Kong are one of a kind with incredible opportunities to get laid.
Find an everyday girl on a dating site: Don't forget to pick up an everyday girl on some of the easily accessible online dating sites.
How to Get Around Hong Kong?
There are multiple ways to get to Hong Kong and then move around. The transportation options are state-of-the-art and easy to access.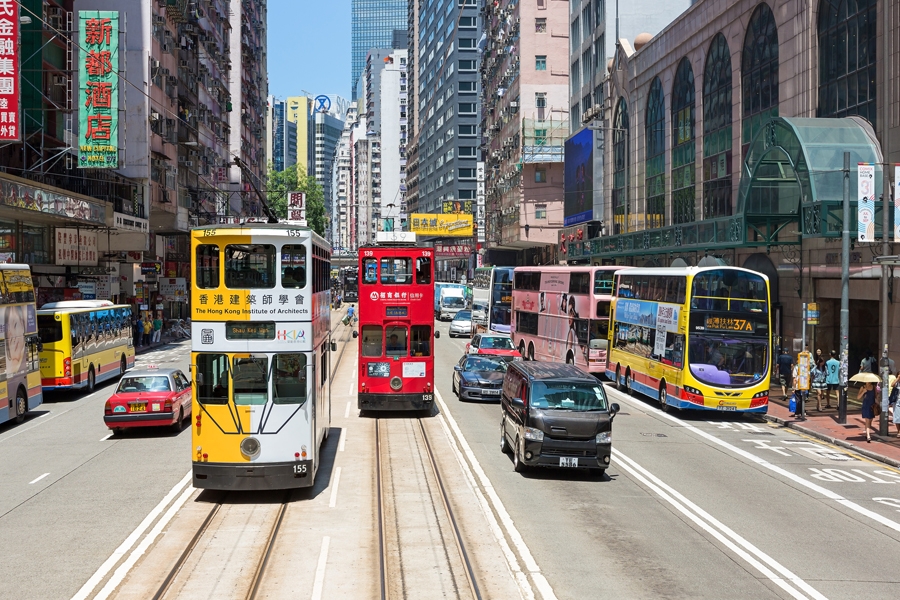 Air: You enter the city via the award-winning airport. With its incredible views and excellent infrastructure, you'll be blown away before you can properly enter the city.
Bus: The bus is a cheap and easy way to travel within Hong Kong. It is operational even at night.
Car: Taxis are always available in the form of local taxis or Uber!
Train: Hong Kong has an incredible metro system complete with high-speed trains and train stations to meet cute girls.
Boat: While not for everyday use, boats are a great pastime.
Visas: If you're from a Western country, you'll probably have visa-free access for 30 days.
How to Stay Safe?
Hong Kong is one of the safest cities in Asia, but you'll still need to be wary as a tourist.
When you go clubbing or are in a clubbing region, make sure you stay aware and keep your belongings close at hand.
Make sure you're using protection when having sex with a stripper, hooker, or escort.
If you suspect that you have an STD, you can get a checkup for $80 at a private clinic.
HIV may not be much of a threat for you, but it is still best to be careful when you're in contact with someone in the sex industry.
Endnotes
Hong Kong is a brilliant city with a fast-paced life and incredible nightlife. Apart from the general tourist destinations, it is an incredible place for the sex tour of a lifetime. Whether you prefer a local girl or a high-end escort, you'll find it all in Hong Kong. With this Hong Kong sex guide, there's no way you're not getting laid.