Thailand is notoriously famous for its dating culture. A holiday to the country would be incomplete without meeting some sexy Thai women and having fun.In this Thai Friendly review, we'll talk about the exciting features of the platform and how it helped me find sexy dates on my tour.
Whether you're looking to spice up your trip with Thai friends, life partners, or just one-night stands, meeting Thai girls without knowing the language can be difficult. Using Thai dating sites can help tourists make the most of their vacation. One of my top recommendations for dating sites in Thailand is Thai Friendly over thai cupid. Let's dive right into it!
About Thai Friendly
ThaiFriendly claims that they are the number one dating site in Thailand. They boast of an engaged community of over 2 million active members. It may sound like an unbelievable statistic, but it turns out Thailand attracts over 30 million visitors in a year. Moreover, the application is available worldwide.
You could be in the US, UK, or even Australia and still meet Thai women on the app. You can connect with girls well before you even go on your trip and familiarize yourself with them. While there are paid features that you can unlock with a exclusive membership, even free members can read the first five messages in their inbox and send messages at no cost.
The majority of the site's users are Thai girls or ladyboys. The male to female population is 2:3, and about 50% of the males are ladyboys.
How To Sign Up For Thai Friendly?
The process of signing up for Thai Friendly is pretty quick and straightforward. It typically takes less than three minutes to create an account. I was relieved to see that there were no complex and time-consuming compatibility tests like on other websites.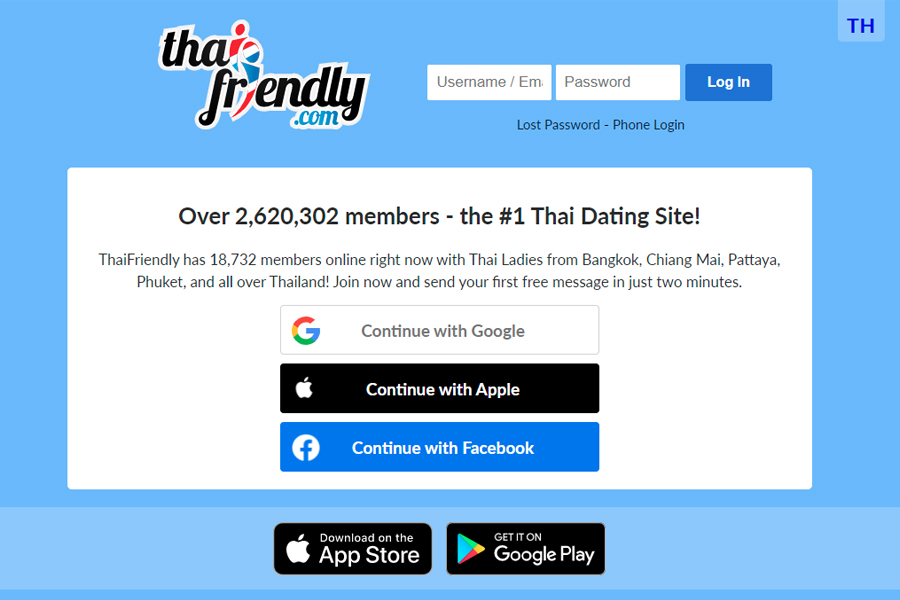 Step 1: Choose How To Sign-Up
You could either sign up with your Facebook account or your mobile phone number. If you choose the mobile option, you will receive an SMS with a code. Enter the code to proceed.
Step 2: Add Basic Information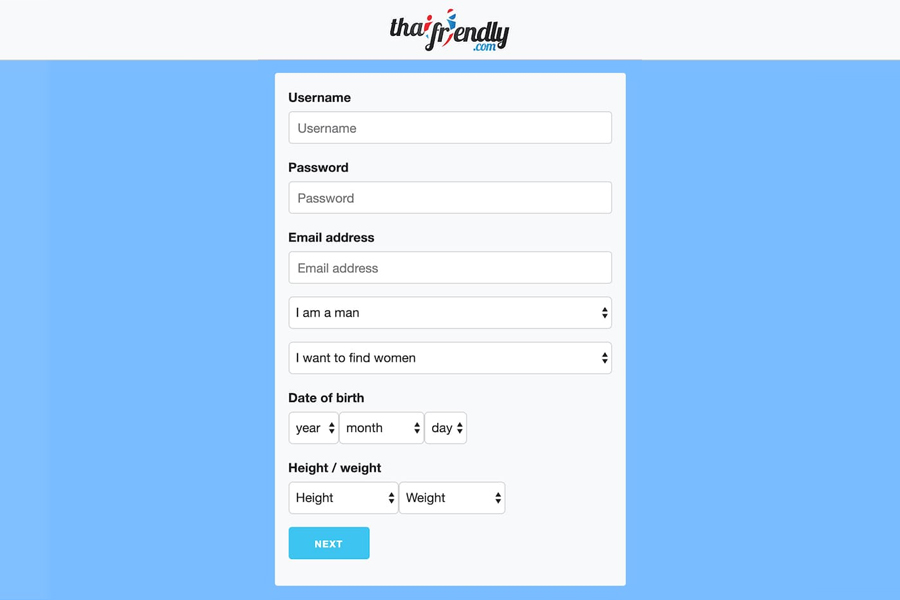 You will be asked to create a username and password for your account and enter a working email address. In addition, you will have to submit the following basic details about yourself.
Gender
Gender you are looking for
Date of birth
Height
Weight
Step 3: Jump Into The Details
Things get a little detailed here. You will be asked to fill in a description of yourself, along with a headline. Below that, you will have to enter details for the following fields:
Education
English ability
Thai ability
Has children
Want children
Step 4: What Are You Looking For?
After disclosing everything about yourself, you have to talk a little about what you're looking for. You need to enter the following details about your preferences:
Preferred age range
Country
City
And that's it! Once you click on "Finish", your account will be ready.
Set Up An Attractive Profile
The website creates and sets up your account with the information you provide while signing up. However, you can create an attractive profile with just a little more effort. The website creates and sets up your account with the information you provide while signing up. However, you can create an attractive profile with just a little more effort.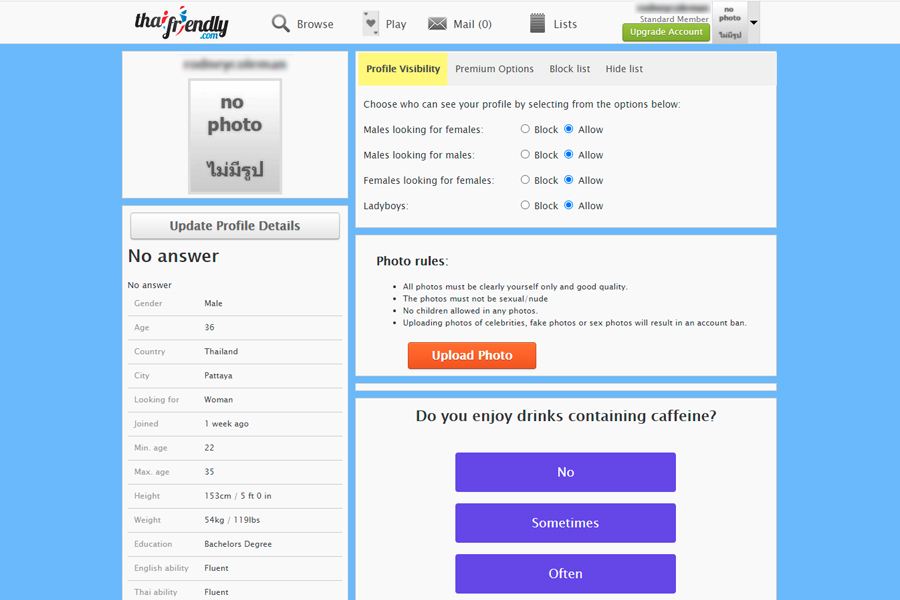 Keep your headline interesting. Writing a long and boring headline will not help you attract girls. Try something fun and interesting that indicates your intention as well. It is also a good idea to upload a few pictures of yourself. I would recommend uploading about three to five pictures, all in different settings, to create a well-rounded image of yourself.
You could use pictures of you working or hanging around the beach, anything that makes you look good. Don't stick only to pictures of your face; upload some full-body pictures too. Just keep in mind that the website does not promote nudity.
How to Date Girls from Thai Friendly?
You have two options to look for dates on ThaiFriendly.
Browse Through Profiles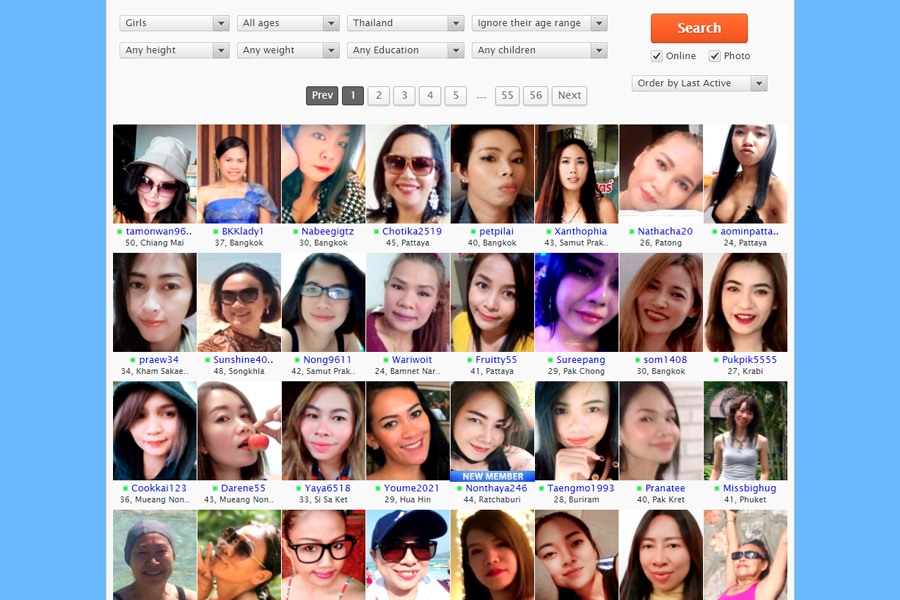 Using the search option, you can browse through all of the profiles. You could apply filters to narrow down the results. If you're using a free account, you can search Thai girls by location, age, qualifications, and if they have children.
Members with premium membership get the option to apply more filters, such as height, weight, etc.
Play Search
The Play Search function is a lot like the swiping feature on popular dating apps. You can still apply filters, although now the app will show you recommendations based on your preferences and interests. For every profile that is presented to you, you can either like, hide, or directly message the person.
How Do you Communicate?
Ease of communication is perhaps one of the best things about Thai Friendly. Regardless of whether or not you have a membership, you can initiate conversations. However, premium members do get certain advantages over free users. They can chat in real-time, without waiting 10 minutes to send the next message.
Interestingly, there's a mass messaging function on ThaiFriendly. It enables you to send a passage, or a picture, to a maximum of 250 users at once. It is especially handy if you cannot make enough time for the app. All you need to do is automate the chat and contact hundreds of recipients at once.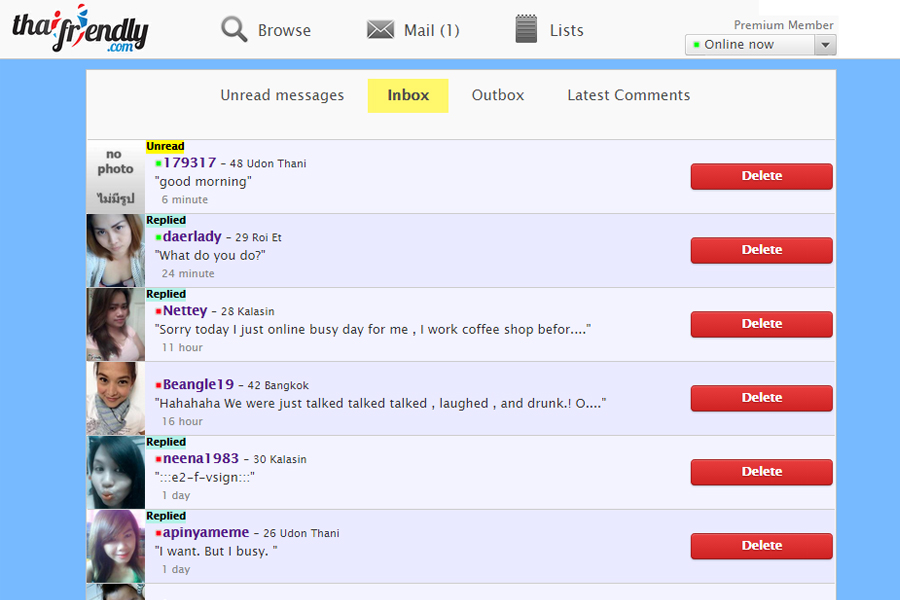 Conversely, if you feel like you're receiving too many messages, you have to option to sort your inbox by the last messages you sent, received, or left unread. I would recommend starting conversations with smart yet simple texts. Since Thai women may not be so confident in English, you should praise and encourage them.
The website also gives you the option of showing interest in another person without messaging. There is a "Show Interest" button on each profile that you can use to let the person know your intent. However, people may be receiving too many interests, so messaging is a better way of communicating.
Thai Friendly Premium
If you want to make the most of your experience, the premium version is your best bet. It will help you land sexy Thai girls in a matter of hours. Here are a few features that make a fair case for the premium membership.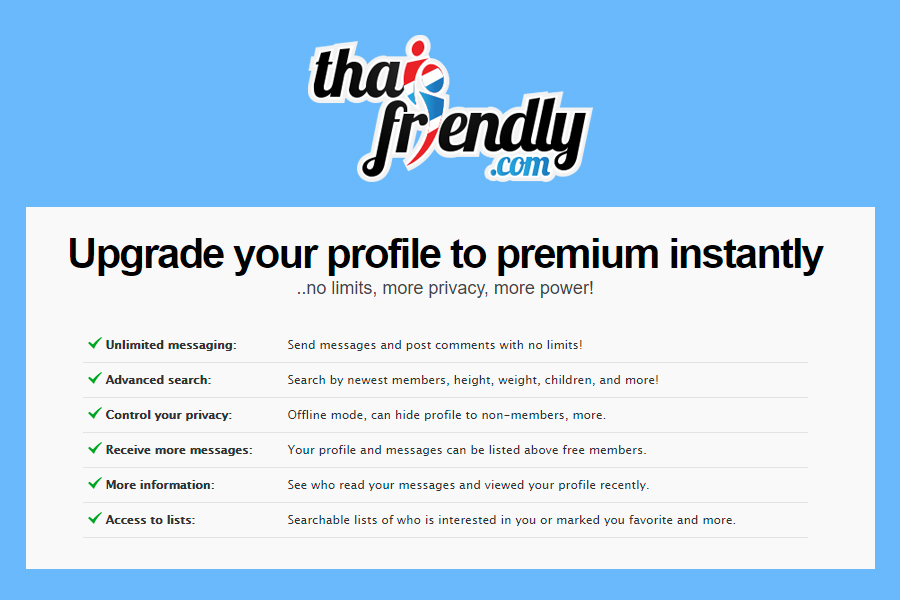 Advanced Search
Advanced search filters allow you to search members based on various criteria, such as height, weight, children, education, etc.
Privacy Control
You can set your profile status to online or offline whenever you want to. Additionally, you can even hide your profile from people with a free account.
Unlimited Activity
Getting a premium membership allows you to send unlimited messages to whoever you like and however often you wish to. Moreover, you can even post as many comments as you like.
Better Insights
As a premium member, you get access to interesting insights, such as who viewed your profile or messages. You can even check who has saved your profile as a favorite.
Priority Messaging
Being a premium user puts you at an advantage where you get priority over free members. When you message someone, your messages will appear above the unpaid members' messages. Even in search results, you will feature higher than a free account.
Pricing
Plenty of users prefer to pay for the membership and getting a VIP status. Of course, we cannot complete our Thai Friendly review without talking about the pricing plans. You have the following premium membership options:
1 month: $24.95
3 months: $49.95 ($16.65 per month)
6 months: $69.96 ($11.65 per month)
1 year: $119.95 ($9.99 per month)
You can pay this amount via Paypal or using a credit card. Moreover, there is a 15 days refund policy if the website doesn't turn out to your liking.
Thai Friendly Mobile App
Thaifriendly mobile app available on both Play Store and App Store.
Download Thaifriendly for Android
Download Thaifriendly for iOS
Pros And Cons Of Thai Friendly
Like everything else, ThaiFriendly also has a few good and bad aspects. However, its pros far outweigh its cons.
Pros
Easy to use and intuitive website
Plenty of features for free members
Simple messaging and quick replies
Detailed profiles with height, weight, age, etc.
Unverified accounts get suspended within 48 hours
You can interact even without a premium membership
Advanced search options for paid members
Cons
Difficult to find someone who wants to settle down
Limited payment methods
No automatic match recommendations
Thai Friendly: Is it Worth Joining? My Personal Experience
I really enjoyed using Thai Friendly when I was on vacation in Thailand. I was able to connect with several sexy Thai women looking to have fun with a foreign man. I realized that picking up girls locally can be an issue because of the language barrier. Using the application, I connected with English-speaking girls before I even arrived in the country.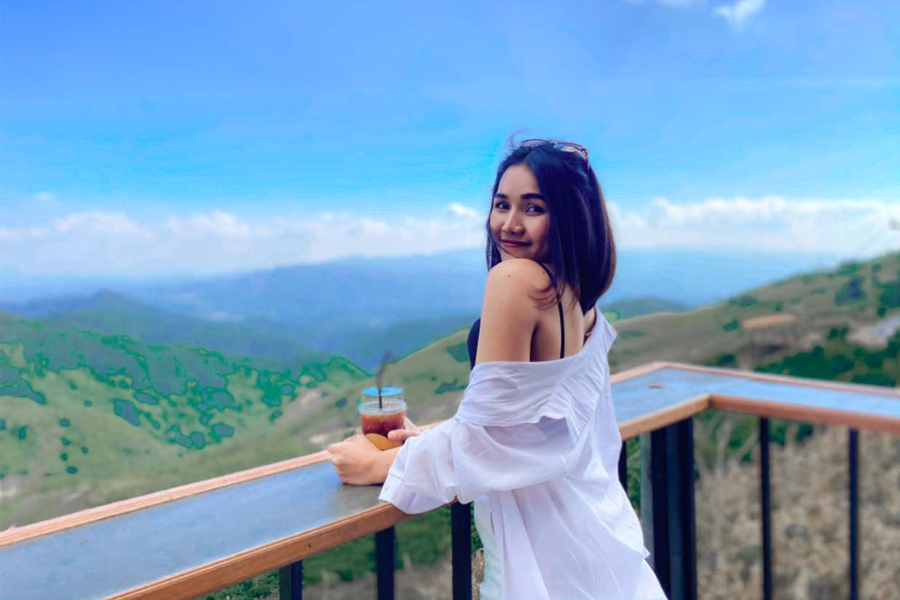 The best part was that we were already familiar with each other and has discussed the arrangement beforehand. It cut out the scope for any awkwardness when we met in person. Thai girls enjoy being around foreign men, more so than they do around Thai men. They will take you to places they often visit, only to show you off to their friends and family.
While you may find them shy at first, Thai women are very open-minded when it comes to dating and sex. ThaiFriendly has a very active user base, and you will easily be able to find girls or ladyboys to your liking. I have bought the membership, so I do not have to wait 10 minutes before sending texts.
My personal recommendation would definitely be to buy the membership. It is quite reasonable, and it helped me make the most of my time in Thailand.
Is Thai Friendly Worth it?
I would say that ThaiFriendly is totally worth it. The platform is fun and exciting. The user base is quite actively engaged, and you'll even find the women interacting openly.
Everyone is sure to get a match here. There are no baseless compatibility tests that draw up potential matches for you. Instead, you get to pick whoever you wish to date from the entire website.
I do recommend splurging for the premium membership. It gives you a VIP status and enables you to use so many more features than a free account.
Wrapping Up
ThaiFriendly is undoubtedly one of the best dating sites to find thai girls. You get the opportunity to meet plenty of Thai girls, and who knows, you may even make some Thai friends! I hope you enjoyed my ThaiFriendly review. I have found this app to be of immense help on all of my Thailand trips.
If you want to have a lot of fun on your trips, too, sign up to ThaiFriendly and get their membership for an unforgettable experience.
Frequently Asked Questions (FAQs)
My ThaiFriendly review would be incomplete without addressing some of the most commonly asked queries.
Is Thai friendly Safe?
ThaiFriendly is said to be a pretty safe platform. If anyone bothers you, you can easily block or report them. The best part is that the photos and profiles are verified and approved. If someone does not verify their profile, they could end up getting suspended from the platform.
Is Messaging Free?
Everyone, including free members, is allowed to send messages. However, there are some restrictions for people using a free account. You can only send a message every 10 minutes. Moreover, you can't send messages to popular members, even if they initiate the conversation.
If you purchase the membership, there is no restriction on who you message and how many messages you send. The real-time chat function works a lot like Facebook Messenger.
Why Do So Many Thai Women Go On Thai Friendly?
ThaiFriendly is a great way for Thai women to meet foreign men. Whether working in bars or other professions, most Thai girls love to go out with foreign men. They are often of the opinion that Thai men do not want them and will leave them quite easily. They feel better around foreign men as they prefer the look, and their arrangement can also be discussed beforehand.