Spain sex guide provides detailed information about how single male tourists can enjoy unforgettable sex in Spain without hassle. Spain is a European country on the Iberian Peninsula with diverse culture, geography, and 17 autonomous regions.
Spain is famous for its food, love of sport, beautiful landscape and architecture, Mediterranean beaches, sonorous music, and dance. Hence, Spain is among the world's major tourists destination.
Spanish people are fun, accommodating, and open-minded, so it's an ideal destination for a sex getaway. Spanish cities boast sexually exciting nightlife with several adult entertainment centers to enjoy hot sex and other erotic entertainment.
This Spain sex guide will intimate you about Spanish girls' hookup culture and the best places to get laid in Spain.
Sex in Spain – Introduction
Initially, Spain wasn't a sex-liberal country because of its intense religious beliefs. The Spanish are usually conservative towards sex, but this changed a few decades back. With the legalization of prostitution in Spain and the existence of several red-light districts across Spanish cities, Spain is now one of Europe's best sex destinations for single travelers.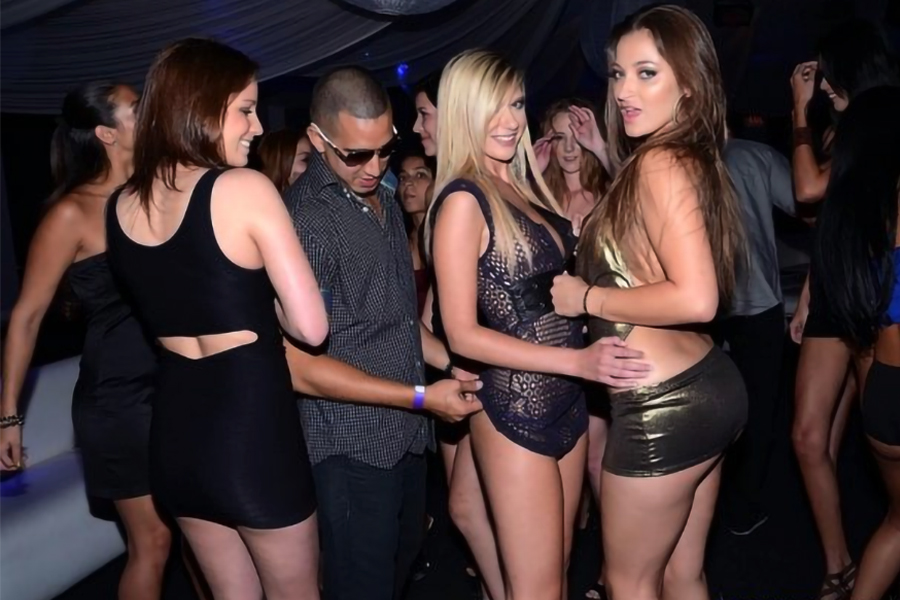 Spain's thriving sex industry fosters the rapid growth of sex tourism. Spain's nightlife guarantees tourists premium adult entertainment. Some of the best nightlife destinations to enjoy a pleasurable moment in Spain are Madrid, Barcelona, Valencia, and Ibiza.
Top Sex Destinations in Spain
Spain is a big country with different regions and large cities. These cities offer various sex destinations like red light areas, islands, and beaches to get laid.
Below are 4 top sex destinations to visit for an amazing sexual experience in Spain.

Is Prostitution Legal in Spain?
Prostitution is legal in Spain, but pimping and sex trafficking are prohibited. Spain's Prostitution law was enacted in 1995, and the law cedes the recognition and control of prostitution to local government. Thus sex work varies depending on facilities, control, and numbers of sex workers in an area.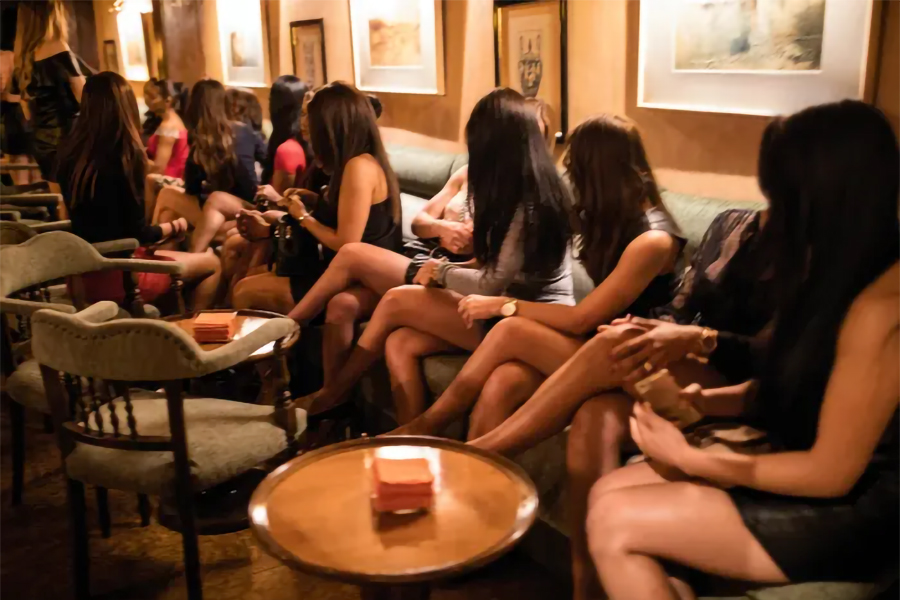 Street prostitution is not common in some areas, while it's seen as normal in other areas. Even though brothel running is technically illegal in Spain, many brothels in Spain offer sexual services with less disturbance from law enforcement agencies.
Prostitution is a booming industry in Spain as Spain is the largest market for prostitution in Europe and the second-largest in the world. It's only second to China in terms of prostitution income generation. Spain receives $26.5 billion in extra cash from its adult entertainment industry.
Apart from local Spanish girls, Spain comprises working girls from Latin American, African, and Eastern European countries. Top Spain prostitution cities are Madrid, Barcelona, Valencia, Malaga, Cadiz, Ibiza and Zaragoza. The most famous red-light districts in Spain are La Rambla in Barcelona and Madrid's Gran Via.
Spanish Girls and Their Hookup Culture
Looks and Appearance
Girls of Spanish descent are usually ravishingly attractive. They have that cute face and perfect body desirable to any man. Spanish girls typically have dark or brownish eyes, hair, and well-toned fair skin. Sometimes you might come across some with blond hair, especially those from the north.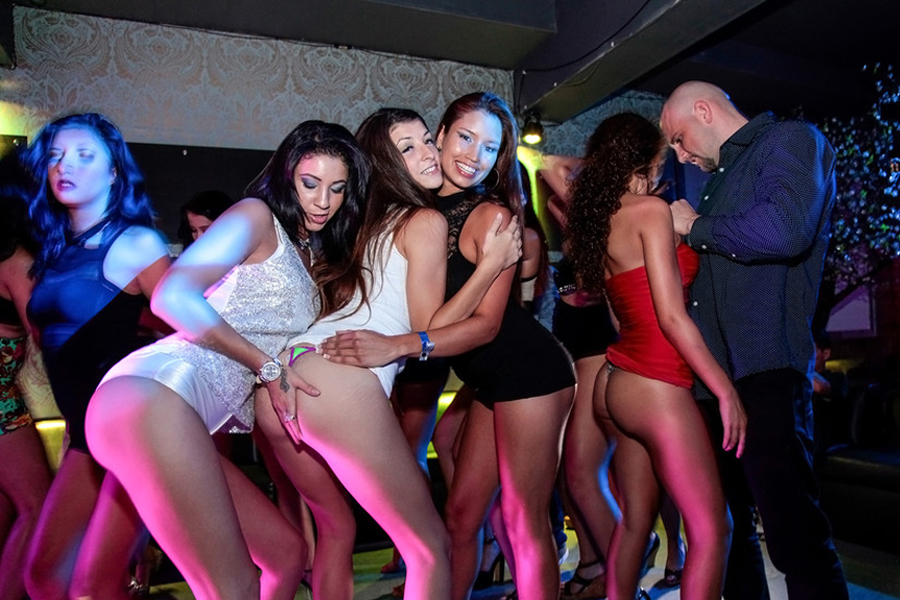 Spain girls come in different shades of beauty; some are tall while some have medium heights, but they mostly have well-formed boobs and round ass. Sexy Spain girls usually have the hourglass body shape that makes them the cynosure of all eyes.
Attitude and Hookup Culture
Spanish girls are mostly friendly, expressive, smart, and approachable. So, no need to feel shy or intimidated by the thought of approaching a hot girl on the street of Spain or at entertainment spots.
Spanish girls are warm and direct. They also love to share their ideas, emotions, and thoughts with men they are comfortable with. If a Spanish girl finds you comfortable, giving her a listening ear is a cool way to hold her down.
Spanish girls are social animals; they sure know how to party hard. Apart from Spanish call girls, normal sexy Spanish girls or women are open to hookup or casual sex though it might be tricky but not impossible if you play by cards right.
You can find Spain girls available for hookup on dating sites, on the street of Spain, or at different adult entertainment venues.
Where to Find Girls For Sex in Spain
Pickup girls for sex in Spain are not hard if you know where to turn to. Hence, I will be explaining where to find Girls for sex in Spain.
Here are some of the best places to get laid in Spain:
Online Dating
Technological advancement makes it possible to meet hookups with girls online. You can hook up with gorgeous Spain girls on Spain dating sites. One of Spain's best online dating sites for getting laid is adultfriendfinder.com. The site is home to some of the sexiest girls in the world.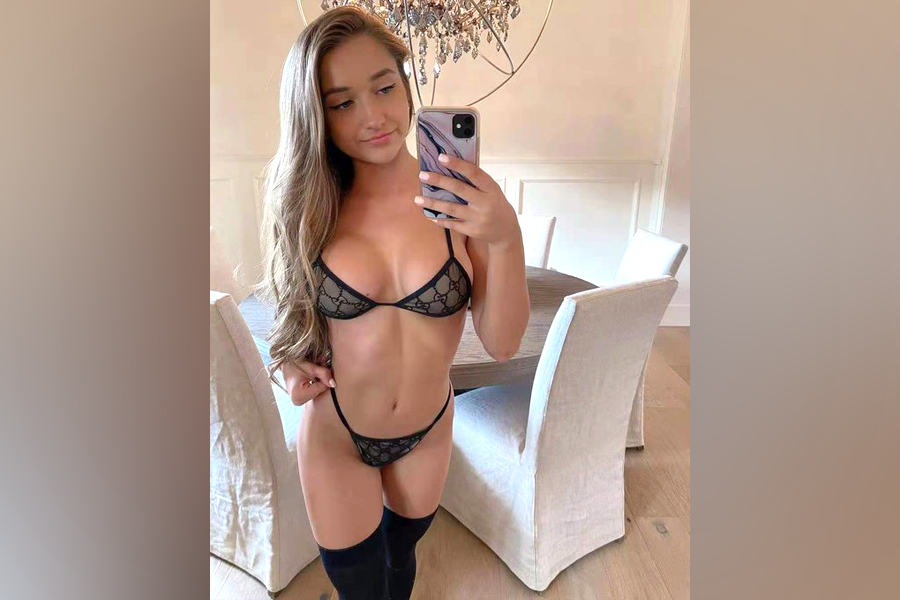 Adultfriendfinder.com is a casual sex platform that allows you to hook up with sexy girls without ease. Through the site, you can meet charming Spain girls who suit your sexual fantasies online and arrange a meeting for sex in Spain.
Conversely, if you are looking for a long-term companion in Spain, you can find them on normal dating sites like Tinder, happn, CouchSurfing, Badoo, and grinder(guy hookup site).
Street of Spain
This is another viable place to find girls for sex in Spain. Beautiful young girls and street hookers roam the street of Spain day and night. The streets of popular tourist destinations like Ibiza, Marbella, Valencia, Alicante, and Sevilla are some of the best places to pick up girls during the day.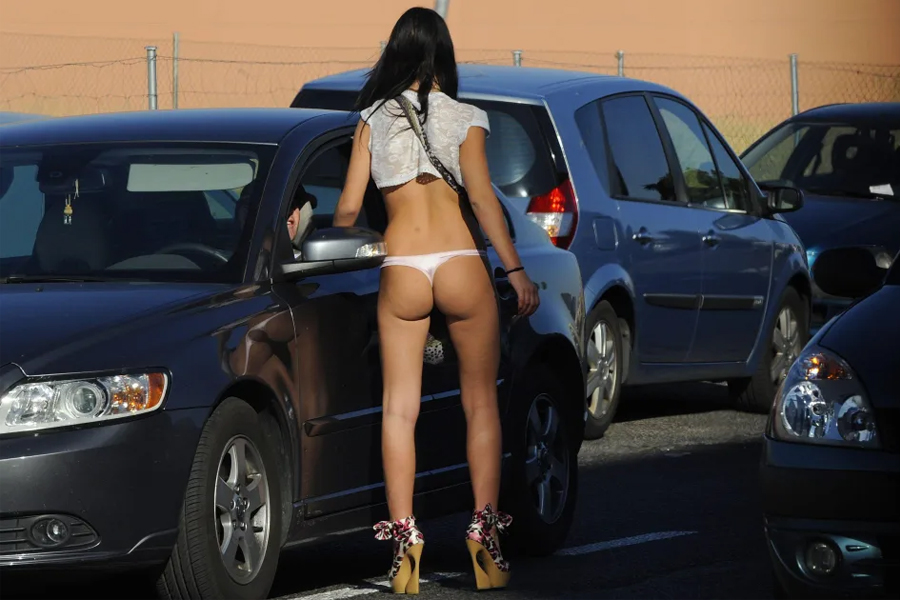 Conversely, the best places to pick up street hookers are red-light streets and brothels in Spain. In Barcelona, you can find street hookers on the street of La Rambla or Camp Nou and Gran Via in Madrid.
To approach Spain girls on the street, you need to appear chilled, polite, and confident. Charm them with sincere complete, light jokes and slight flirting. Also, you can pretend to be lost, seek advice or politely offer to buy them a drink to get talking with them and eventually ask for their number.
Night Clubs and Bars
Spain is home to many world's famous nightclubs and bars. Top nightclubs in Spain are situated in the major Spanish cities of Ibiza, Valencia, Barcelona, and Madrid. Here are a few best nightclubs and pick-up bars to meet sexy girls in Spain.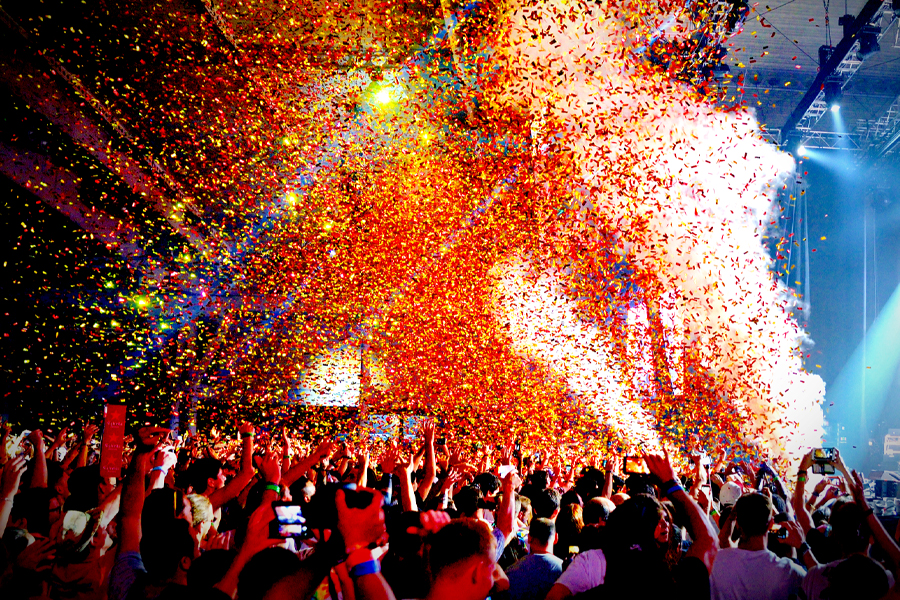 ThunderCat Club – C. de Campoamor, 11, 28004 Madrid, Spain
This is a Compact club with live rock bands and weekly jam sessions. The club has great resident DJs that keep it pumping as they spin soul and punk. Beautiful single Spain girls and mature ladies frequent the club for fun, making it a viable hookup venue.
Havana Club – Plaça de Cánovas del Castillo, 6, 46005 València, Valencia, Spain
Havana, the Canovas Club, is an amazing nightclub to enjoy a fantastic nightclubbing experience and cocktails. The club has seasoned in-house DJs playing pop, house, and international dance music. You stand a high chance of meeting sexy girls at this club.
Octan Ibiza – Carrer de les Alzines, 07800 Eivissa, Illes Balears, Spain
This is an elite nightclub in Ibiza that hosts top guests. Octan Ibiza is among the best club to meet exotic Spain girls in Ibiza. The club gives you the perfect Ibiza Club Culture and underground scene.
Electropura – Carrer del Pintor Salvador Abril, 20, 46005 València, Valencia, Spain
Electropura is the best place to enjoy sophisticated classic and contemporary indie music with stunning single Spain girls. The nightclub also hosts concerts and special fun events.
Cannibal Raw is the cover for Club Clandestino, a vaulted place that opens till daybreak serving cocktails and concerts. This hidden bar is also among Spain's Sex Club, where extreme sexual activities go down in the hidden club. To access the Club Clandestino, you need a password that changes every month. Making friends with some locals is a sure trick to joining the exclusive list.
Erotic Massage Parlours in Spain
Many top-quality massage parlors across the Spain cities provide various massage services. These services include Nuru massage, tantric massage, body-to-body massage, happy ending sex massage, prostate massage, couple massage, etc.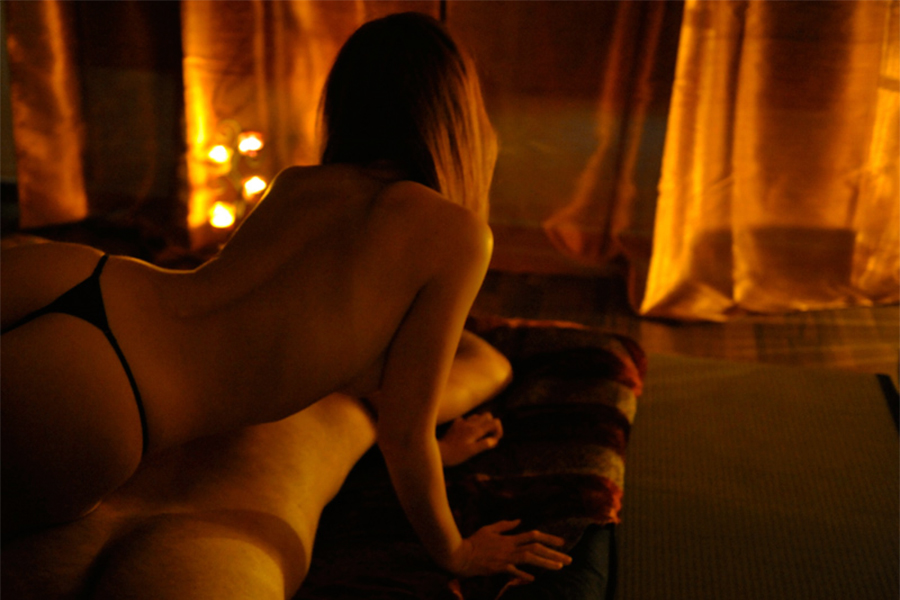 Some of the best Massage Parlours in Spain are:
Massage Erotic Madrid (Tantra Palace) – Calle de María de Molina, 16, 28006 Madrid
This massage parlor is an expert in tantra massage. So, they offer various quality styles, including body chocolate, Thai massage, erotic VIP, and extreme version of tantric massage. Previous customers of the saloon all have good things to say about their service.
Belisa Erotic Massage (Masajes Belisa) – Avinguda de Navarro Reverter, 4, 46004 València
This is a standard massage parlor in Valencia that specializes in erotic tantric massage. Their masseuses are often young, beautiful, and well-trained to give you a sensual experience with their soft touch. The ladies also provide out-call services to clients in their hotels.
Royal Erotic Massage Barcelona – Carrer de Muntaner, 45, 08011 Barcelona
Royal erotic massage allows you to select a Spanish Masseuse of your choosing from their list of beautiful masseuses. Also, Royal massage parlors are expensive but provide high-quality erotic service. Among their top service is the Royal Deluxe Massage. This involves a fully-body personalized massage with the most erotic position of Kamasutra.
Erotic Models Massage – Paseo de la Habana, 26, 28036 Madrid
In this massage parlor, you get to enjoy added sexual pleasure in addition to the massage service. Erotic models Massage offers beautiful young masseuses that perform pseudo sex or facesitting while massaging you to create a happy ending. You can select the escort of your choice based on their looks. And the models provide both in-call and out-call services.
Temptation Tantra Erotic Massage – Carrer de Bonaire, 20, Valencia
Masajes Tantrico therapeutic is a standard massage parlor that offers a wide range of tantric massages. Their services include Lingham massage, body-to-body massage, four-hand massage, Nuru massage with erotic shower, gay and Yuni massage, Thai massage, and couples massage.
BDSM Clubs in Spain
Spain has a large and vibrant BDSM lovers community. Not all major cities in Spain has BDSM clubs, so the best place to connect with Spain's BDSM community is online through ALT.com.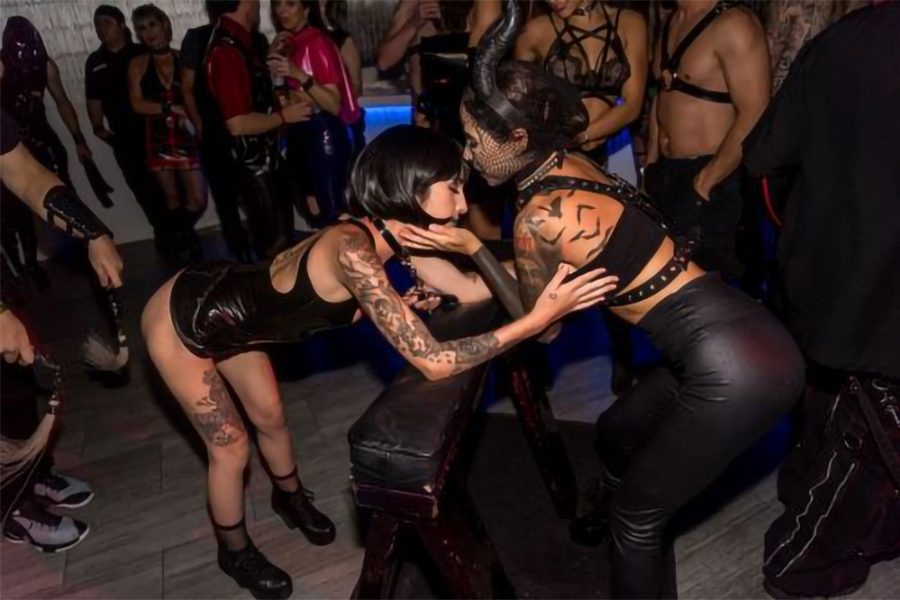 ALT.com is an online platform with a large community of BDSM lovers globally. With ALT.com, you can discover new bondage partners across Spain cities for new slave roles, erotic BDSM, bondage and fetish sex, and live sex dates.
Strip and Swinger Club in Spain
Since Spain is a liberal country that tolerates different sexual orientations, there are many popular strip clubs and swinger venues across Spanish cities.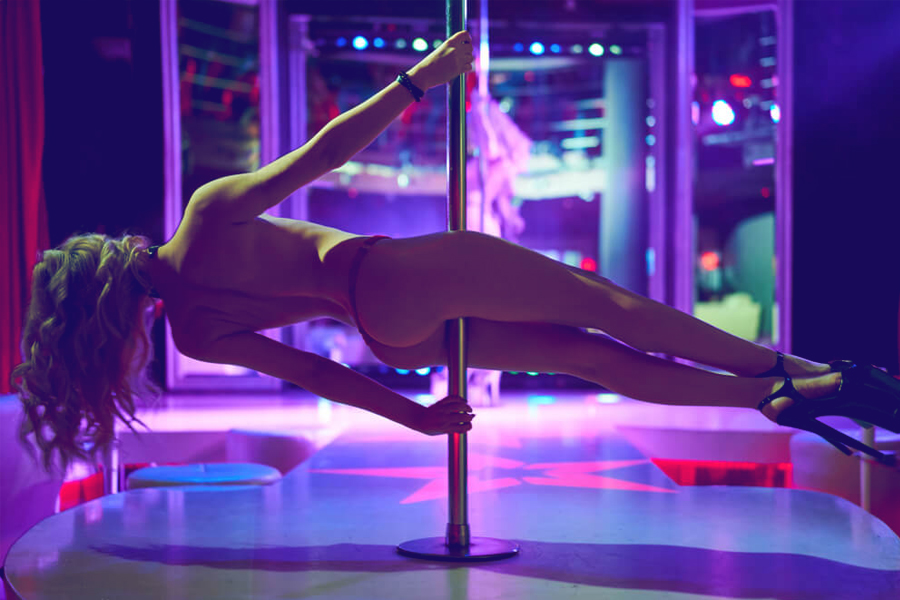 The following are some of the best Strip clubs in Spain to get laid:
Dollhouse Barcelona – La Rambla, 17, 08002 Barcelona, Spain
This popular strip club is situated around La Rambla. Dollhouse strip club is reputable for providing exotic international dancers that entertain guests with well-choreographed erotic dance, lap dance, and amazing sex show. Dollhouse strip club babes always keep guests aroused and entertained.
Show girl – 41 Calle Joaquín Costa, 46005 Valencia
This is an affordable strip club. For as low as €40 for a drink, you can enjoy a girl in a private area for 15 – 20 mins. You can do anything except have sex. Hence, stripping, groping, Blowjob, and kissing are allowed. It costs about €60 – 65 to enjoy more time with the club's girls.
New Girls Cabaret – C. de la Flor Baja, 1, 28013 Madrid, Spain
It's situated in the heart of Madrid, close to the famous Gran Via. The club offers a collection of sexy erotic dancers for public and private erotic shows. Interestingly, most of the girls are escorts. You can get them to provide you with special private or out-call services with proper negotiation. The club is perfect for stag parties, bachelor parties, and fantastic stripteases.
Taboo Ibiza – Carrer de Santa Agnès, 7, 07820 Sant Antoni de Portmany, Illes Balears, Spain
This is the best strip club in Ibiza, offering a long list of erotic entertainment for their guests' pleasure. This range from striptease to pole dance, lap dance, lesbian show, and private VIP show. Taboo Ibiza dancers are enchanting and skilled erotic dancers.
Bacarra – Carrer de Bori i Fontestà, 25, 08021 Barcelona, Spain
Bacarra is a modern strip club located at Carrer de Bori, Bacarra boast of attractive interior and over 60 exotic dancers that treat guest to quality erotic dance. The strip club provides top-notch private services to VIP guests. You can visit the website for booking.
Gold Diggers and Sugar Babes
Spain has plenty of sexy girls looking for a mutually beneficial hookup with travelers. Sugar girls don't charge per hour but offer sexual satisfaction to any guy willing to foot their bills. You should go for Spain sugar babies if you want a more personal and less transactional alternative to escorts. You can find most of them in Spain's major cities
Escorts in Spain
Spain escorts are stunning beauties who provide clients quality sexual services. Spain calls for girls to work either independently or with an escort agency. So, you can find them online through their ads or escort agencies.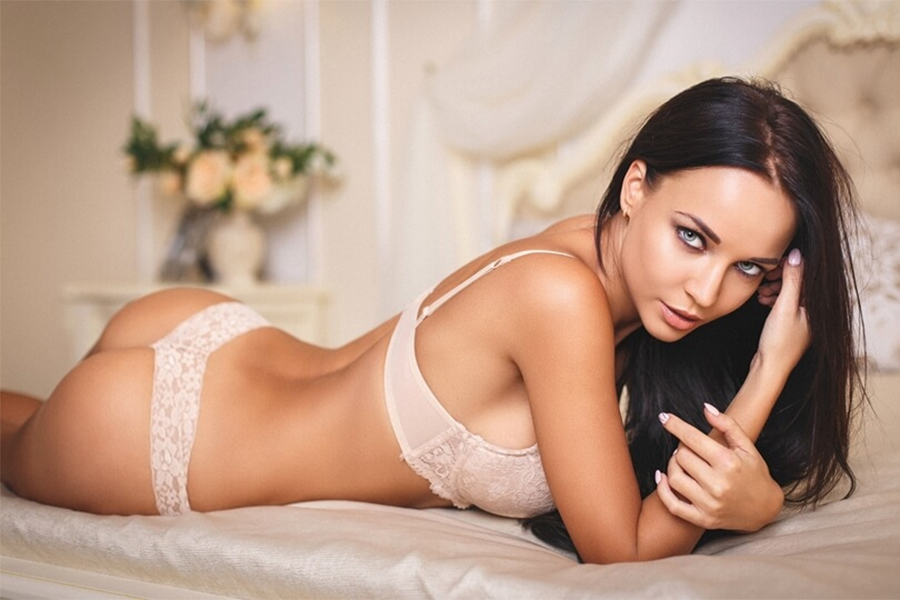 Some of the best online escort sites to find ravishingly attractive yet cheap escorts in Spain are Smooci.com and happyescort.com. These escort sites offer sexy professional escorts for in-call and out-call services around Madrid and Spain.
Escorts on happyescort.com or smooci charge between €200 – and €400 per hour. High-end escorts with great reviews charge higher. Before choosing an escort on smooci, you can read about them on Smooci Review.
Ultimately, only the escorts on these sites are active and verified ones who appear exactly how they look on their ads and profile.
Average Cost in Spain
Sex
The cost of sex in Spain varies according to the type of sex worker, city, and duration of service. Street hookers in major cities of Spain's red-light districts charge between €20 – €60 for full service, brothels prostitution charges €100 – €150 per hour, while VIP escorts charge ranges between €200 – €400 per hour. Small cities in offer lower prices for their sexual services.
Lodging
Couch surfing, Airbnb, and local hostels are always options for young single male tourists. And these cost a minimum of 25 USD per night. However, a more comfortable love hostel costs between €100 – and €400 depending on the hotel's standard.
Food
You have several dining options in Spain, so you choose between economical meals that go for $5 or treat yourself to a lavish meal worth $30. You can have a taste of different Spanish cuisine depending on your budget.
Transportation
Transportation cost varies; a single tourist who wants to go for a low-budget exploration of Spain could spend up to $60 on transportation per day. Conversely, a luxury trip around the city costs around $400 per day.
Drinks
You can either go for a soft drink or an alcoholic drink. A pint of beer in Spain costs between $1 – and $4, depending on the brand you want. Expensive brand cost ranges from $3 – $4.
How to Get Around Spain?
The best way to get into Spain from other countries is by air. Spain's two busiest airports are The Adolfo Suárez Madrid–Barajas Airport in Madrid and the Barcelona El-Prat Airport, which serves the city of Barcelona.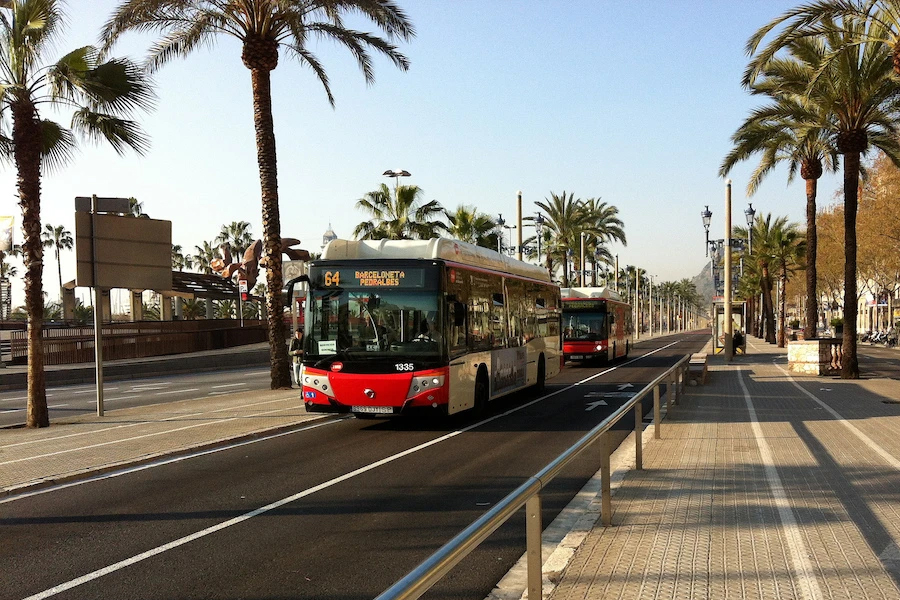 The cheapest means to navigate Spain is by bus. Some of the major bus companies in Spain are ALSA, Garcia, Dance, and Line bus. You can opt for luxury buses to enjoy more facilities and comfort.
For privacy and ease, you can choose to go around Spain by car. This is a great way to explore Spain via road. Finally, users can also navigate Spain by either train or boat. Boats cruising is for in a port city like Valencia.
Internet and Mobile Operators
Spain enjoys swift internet speed. The average internet speed in Spain is almost 30-40 Mbps. This is an excellent speed rate, and the mobile network reaches most parts of the country. Some of the internet service providers in Spain that you can choose from include Vodafone, Orange, Movistar, and Studentsphone.
How to Stay Safe?
It's vital to note that there is less crime rate in Spain, but petty crime like pickpocketing is a thing. And pickpockets that are still less than €400 are only fined €200. So, pickpocketing is rampant in Spain. You need to be extremely careful when amid a crowd. Spanish pickpockets are notoriously skillful so take all necessary precautions. Don't carry too much cash in your wallet, and don't put your wallet in your back pocket.