If you are visiting Prague for sex tourism, the Prague sex guide is the most read. Prague is an ancient city that doubles as the Czech Republic capital city and largest city. The former historical capital of Bohemia is a major European cultural center and among Europe's most beautiful cities.
Prague boasts various historical sites and a wild nightlife filled with many adult entertainment activities. Little wonder why Prague welcomes over 7 million tourists yearly. Prague sex tourism is one of the most thriving in Europe, making it a major destination for sex tourists (single men or couples).
This Prague sex guide provides you with vital information about Prague girls and advises you on the best places to find girls for sex in Prague and how to get in and around Prague.
Is Prostitution Legal in Prague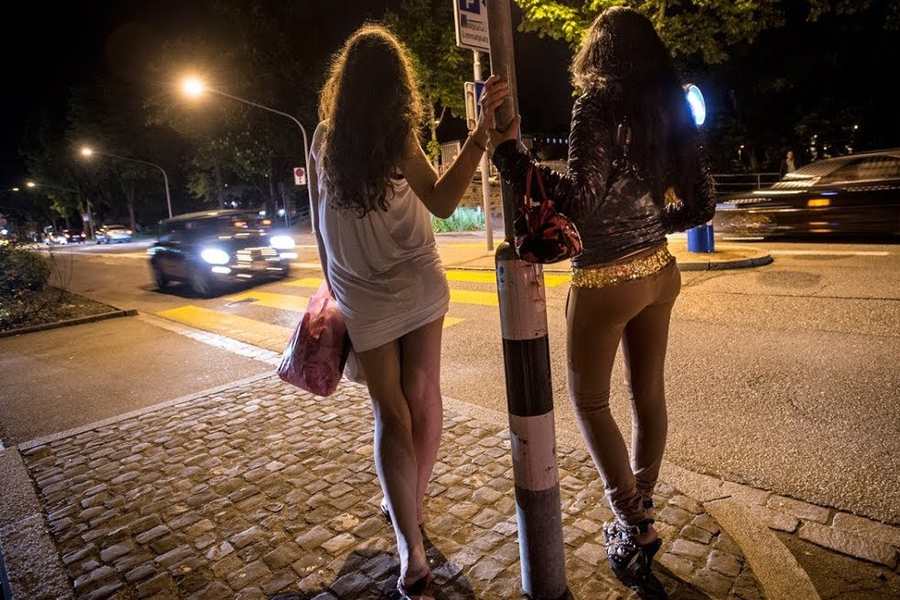 Prostitution in Prague and other cities in the Czech Republic has been legalized since 1989, but organized prostitution, including pimping, brothel, sex trafficking, and prostitution ring, is prohibited. However, these laws have not been totally enforced, as you can still find bordellos in the city. Prague prostitution industry is a booming one that attractive several sex tourists globally.
There are over 25,000 sex workers in Prague, among which are natives of the Czech Republic neighboring countries like Poland, Austria, Slovakia, and Hungary. Prague prostitution market contributes around $217 million per year to the country's economy. You can find Prague prostitutes at brothels, massage parlors, night clubs and online on escort websites.
Prague, like Amsterdam, is a major sex tourism and stag party destination in Europe that attracts visitors globally. Single men troops into Prague for bachelor parties, private getaways, and sexual adventures; Prague prostitutes are always ready to treat them to a delightful moment.
Prostitutes' prices vary in Prague depending on sex duration and the kind of prostitute you pick up. Thirty minutes of sex in a private apartment goes for around 800 to 1500 CZK; conversely, some women charge less than 700 CZK. Hour sex goes for around 1300 to 1500 CZK, and two hours costs 3000 CZK. For all-night-long sex, most Prague prostitutes charge around 5000-8000 CZK.
Girls in Prague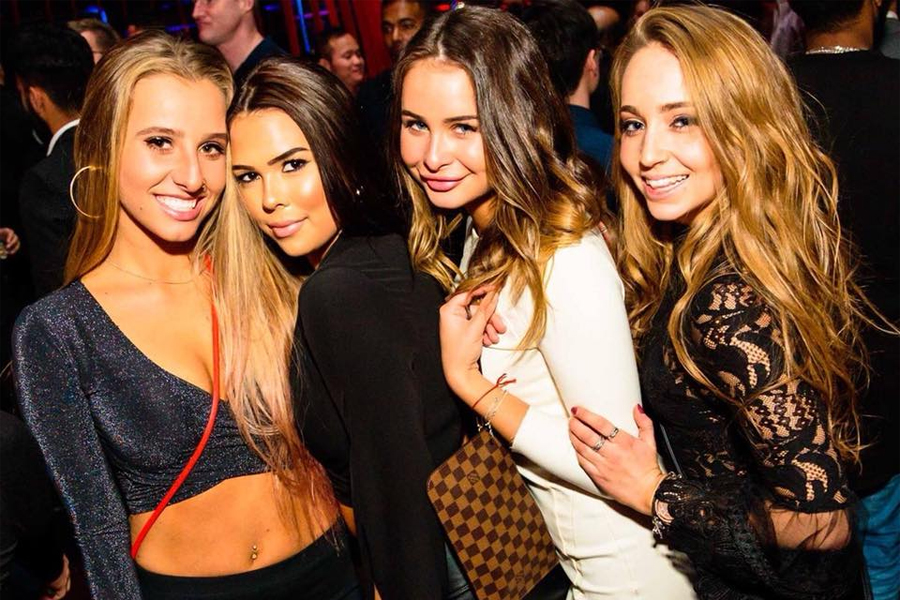 Looks and Physical Appearance
It's a fact that Prague girls are some of the sexiest and hottest in Europe. They are mostly tall and blonde with blue and green shades of attractive eyes. You could get lost in their light enchanting eyes. Prague girls have a combination of Western European and Slavic looks.
They mostly have pointed noses, well-formed cheekbones, plump lips, and distinguished jawlines. Prague call girls are highly fashionable. They love to wear trendy dresses pieces of jewelry and adorn their faces with attractive makeup, enabling them to appear elegant and irresistible.
Attitude and Values
Prague girls are not just hot, simple, and fun to be with, but they are also polite towards strangers. A little understanding of any Czech language and history is a great way to charm Prague girls. They love people who appreciate their culture. Since Prague girls are fashion conscious, you have to present yourself as poised, classy, and confident to stimulate their interest.
Prague girls are friendly, flirtatious, and open to hookup and casual sex if they're really into you. And they sure know how to get down to action behind closed doors. Prague girls' sex is highly pleasurable.
Sex Life and Hookup Culture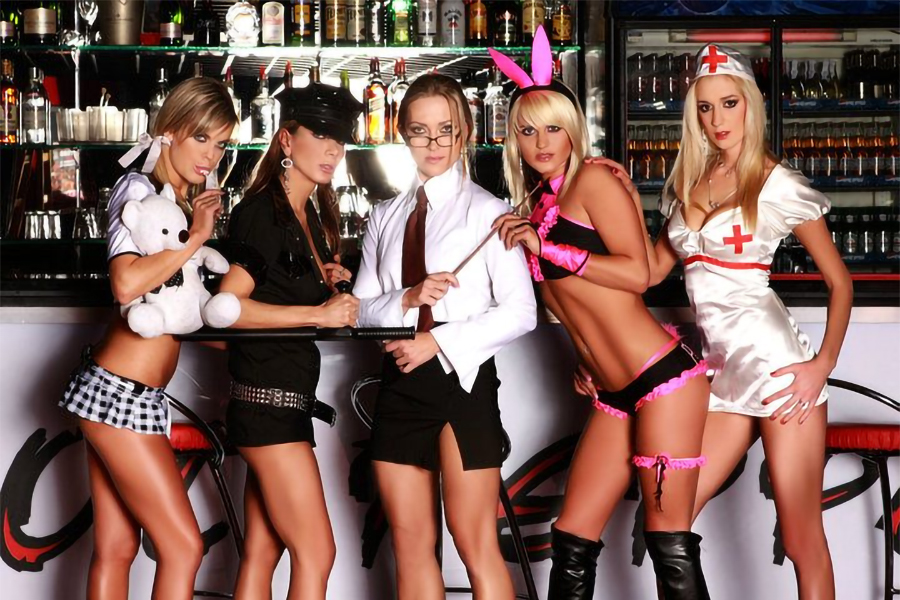 Prague is a city with an open-minded opinion towards hookup, casual sex, and swinging activities. As such, you can find numerous adult entertainment centers in the city. Nighttime in Prague is the best time to have a swell time and hook up sexy Prague girls. Fuck buddies, casual sex, and swinging are normal in Prague.
The red light district is the hub of sexual activities in Prague. It's the best place to have an amazing sexual experience. A popular part of the Prague red light district is Wenceslas Square. It contains several nightclubs, bars, strip clubs, and restaurants.
The red light district also has plenty of Laufhaus brothels (Walk house). A Laufhaus is a collection of apartments rented out to prostitutes for sex actions with clients. So, clients walk through the building to negotiate sex with prostitutes of their choice. Some Laufhaus charge entrance fees, while some don't.
Ultimately, the Prague show parks are another adult entertainment venue visited by sex tourists. Prague show parks are comprised of different adult complexes with several adult showrooms. Once you find a girl you like in the Showroom, you can pay to spend erotic moments in their cozy brothel rooms.
There are two different ShowParks complexes in Prague – ShowPark Market with 56 showrooms and ShowPark DaVinci with 26 showrooms. ShowPark costs 1000 czk ($US45 or 35€) for 30 minutes, covering BJ and classic sex and one orgasm per 30 minutes session, but a showgirl can charge more.
How to Pick up Girls in Prague?
Despite Prague being a library city, picking up girls for hookups may appear tricky for sex tourists without prior knowledge of the city. This Prague sex guide will point you to where to pick girls for sex in Prague. These are as follows:
Online Dating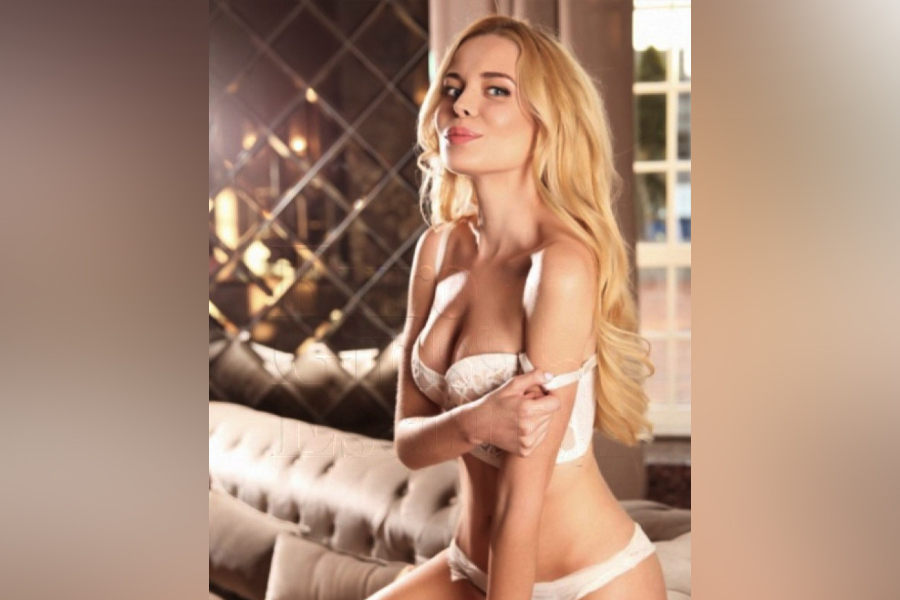 If you prefer to meet single girls and couples for casual sex through online dating, we recommend using adultfriendfinder.com. It is the largest dating site to meet, flirt and arrange casual sex with sex Prague girls or couples before meeting them in Prague. Meanwhile, if you're looking for a partner from Prague, you can sign up to top dating sites like Prague or use popular dating sites like Happn, Tinder, Highlight, The league, among others, to find beautiful girls domiciled in Prague.
Sex Club – Swinging and Parties
There are many sex clubs in Prague. Here are some of the best Prague sex clubs: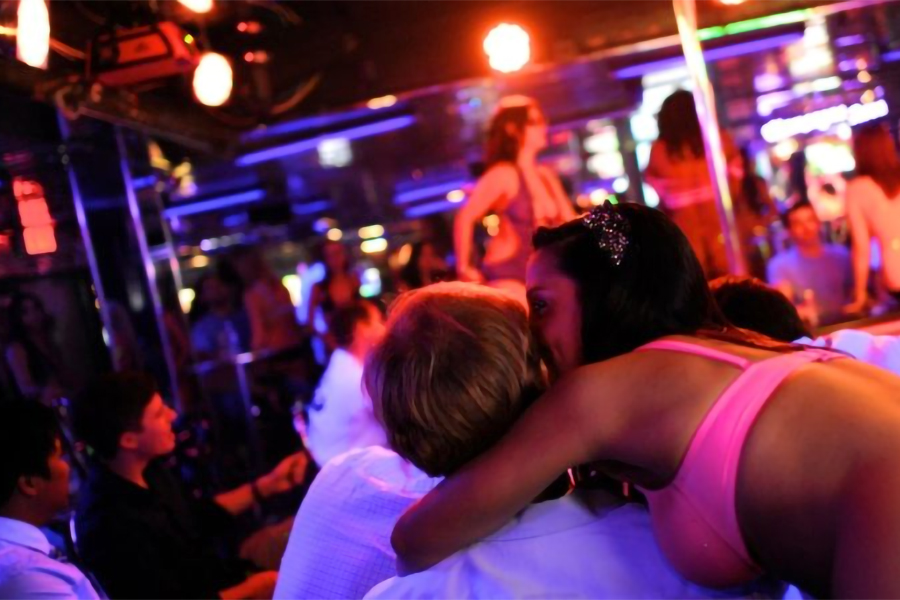 Bunker
Bunker is a well-known swinging club with a capacity of around 100 people. It's non-exclusive; you don't have to be a member to book the entrance. Admission for younger couples starts at €6 while. While single women are admitted for €4, the admission ranges between €12 – €40. Couples above age 26 pay between €12 – €48. Their opening schedule varies according to the days of the week.
Paradise Swingers Club
Paradise is another famous swingers club in Prague that welcomes non-members and organizes swinger parties. The sex club opens on Fridays, Saturdays, and Wednesdays. As non-registered members, it's advisable to arrive early before the entrance closes.
Fantasy Luxury Swingers Club
Fantasy is a very colorful swinger club that features exciting adult entertainment alongside swinging activities. Also, you don't have to be a member to gain entrance into the venue. The venue opens on Tuesdays, Wednesdays, Fridays, and Saturdays. The club also hosts special premium parties such as Luxury, Glamour, Halloween, Christmas, Erotic Lingerie, Dance Party, Valentine, and more.
Strip Clubs
A strip club is popular in Prague and the Czech Republic generally. Here are some of the best strip clubs for fantastic Prague strip nightlife:
Darling Cabaret
Darling is a large club that includes a lounge club and strip bar. It is reputable for its arrays of beautiful girls who treat guests to an amazing well-choreographed erotic dance and fantastic live sex shows you can't afford to miss. When the girls are not performing, they are always on hand in the bar, wearing nothing but micro-bikinis to help entertain guests. The club opens on Mondays, Tuesdays, Wednesdays, Fridays, and Saturdays.
Hot Peppers
Hot Peppers is a modern gentleman's club 50 hot showgirls provide quality erotic performance. These include providing table and private dances, choreographed shows, and more. The venue play host to top stag parties in Prague and houses some of the most beautiful dancers in Europe. Hot Peppers opens every day of the week from 8.00 pm to 6.00 am.
Relax, Follow Me Erotic Bar
If you are looking for a reasonably priced yet highly erotic sex show east of Prague, Relax, Follow Me Erotic Bar is the perfect venue. Its special shows, such as the interactive banana and whipped cream 'Follow Me' Show, cost €28. While a private show for 60 minutes, including a glass of Bohemia sparkling wine, goes for just €60 and is reportedly more than just good value. The bar also opens daily from midnight to 6.00 am.
Faraon Bar
Faraon is a reputable bar with Egyptian-themed interior design. It's home to top-notch erotic entertainment. Faraon is popular among tourists. Faraon recreates ancient Egyptian erotic activities with unique performances, including autoerotic show, lesbian show, table dance, lap dance, and a scintillating private show. Also, Faraon offers enchanting and well-trained dancers. The bar opens daily from 9 pm to 5 am.
AAA Club
AAA club is a nightclub in Prague for its glamorous party atmosphere and raunchy show with sexy girls. The club offers varieties of hot girls, including blondes, brunettes, redheads, and brunettes. The club services include amazing striptease, topless dance, erotic massages, sensual tantra massages, BDSM services, and more. AAA club is open daily from 9 pm – 6 am.
Bars and Nightclubs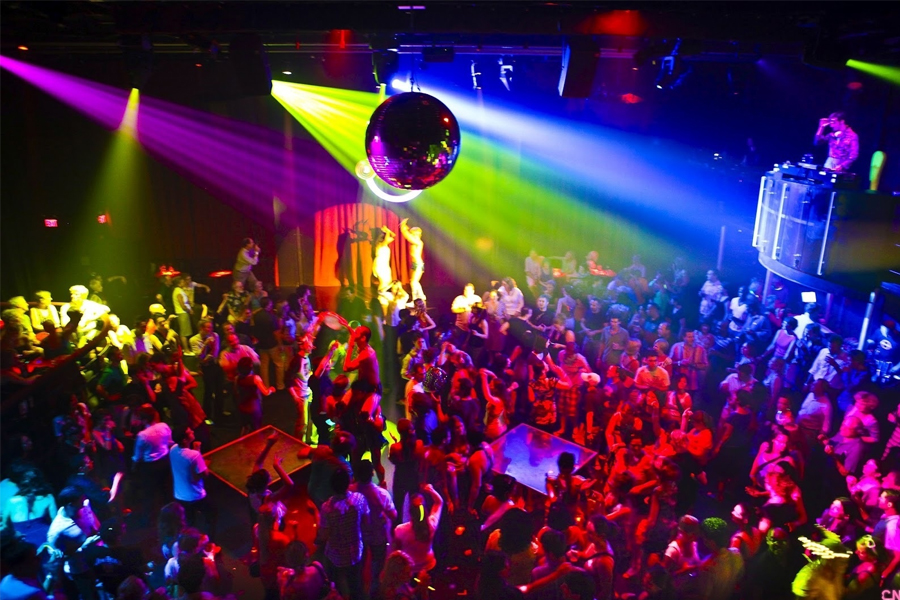 Here are some of the best bars and nightclubs in Prague to get laid:
Chapeau Rouge
The nightclub is popular among foreigners for its incredible nightlife entertainment. It treats guests to good blaring music from the finest Prague DJs and guests DJs from other countries. Chapeau Rouge contains three floors, 4 bars, and three stages. The bar opens from 6 pm to 6 am every day.
Karlovy Lazne
This is a five-story building club that has been running since 1999. Each floor is designed in different styles to appeal to various audiences desires and offer them different levels of quality adult entertainment. Karlovy Lazne is one of the venues where some of the biggest parties in Europe happen. It is open daily from 7 pm to 6 am.
James Dean
This is a 1950s themed bar inspired by Chevrolet Bel Air's armchairs from 1952. It is the best venue to meet cougars in Prague. The club takes you back to the 50s with jukeboxes, images of Marilyn Monroe and James Dean, retro-themed dressed staff, good food, and music. It is a popular venue for Americans and other foreigners in Prague.
Café V Lese
Cafe V Lese is a cabaret and activist-style café that hosts daily events like concerts, theatre performances, talk shows, flea markets, discussions, preparation of happenings against various abuses. It features loud music and awesome nightlife. It is a great place to meet open-minded Prague girls with no reservations for casual sex.
BDSM Clubs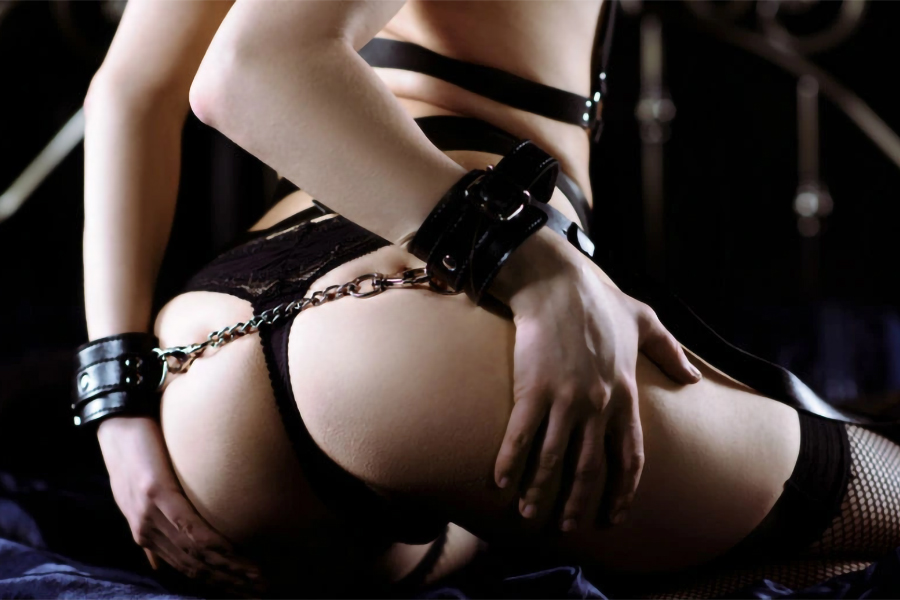 Prague also allows sex tourists (gay and straights) to explore their kinks as there are few BDSM Prague Clubs. Some of the popular BDSM clubs in Prague are Torture 66 and BDSM Club. These clubs constantly host weekly events and meetups for friendly people into BSDM activities. The clubs also provide private playrooms for hardcore fun. And if you want to find a new bondage partner in Prague, learn new slave roles, or engage in erotic BDSM, Fetish, Bondage sex, and live sex date, visit ALT.com
Escort Services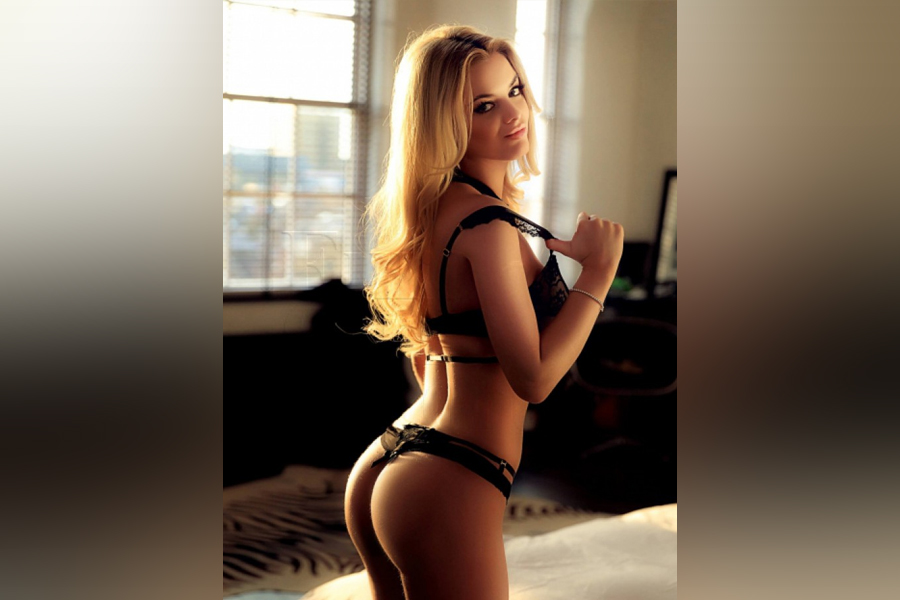 Prague escort girls offer top-notch escort services. Some work as independent escorts, while some work with escort agencies. Most of them speak Russian, a bit of English, and their native Czech language. Prague call girls come in different varieties for your pleasure. Prague escorts are always available for outcall services and open to traveling with clients or accompanying them to events. The price charged by independent escort Prague is between 1500 and 3000 CZK per hour of sex.
One of Prague's best escort websites to find attractive call girls is happyescorts.com. The site provides different escorts, including bisexuals. Escorts on the websites are professionals and are fully verified. The website also offers other juicy packages such as fuck now, sex for free, live escort, meet and fuck and escort dating. You can use Smooci.com to find desired escorts.
Hotels For Sex in Prague
There are several love hotels in Prague that you can use for sex. Below are some of the best sex hotels in Prague.
Ambassador Zlata Husa
This 5-star hotel is located in the heart of Prague on the popular Wencelas Square. The hotel offers luxury rooms, quality recreation facilities, and outstanding customer services. They treat every guest like royalty. The accommodation fees start at $74.
Hotel International Prague
The hotel is situated in the residential embassy district, not too far from the Prague exhibition grounds. It provides guests exquisite services. The hotel is unique for its courteous staff, stylish rooms, a sophisticated restaurant, polished bar, and state-of-the-art facilities. The hotel is also reputable for its guests' friendly policies. Accommodation at the hotel starts at $54 per night.
K + K Hotel Fenix
K + K Hotel Prague is a first-class hotel located in the center of Prague, close to Old Town Square and Wenceslas Square. The hotel boast of beautifully designed interior and exterior, spacious and well-furnished rooms, and modern facilities. Guests who have previously used the hotel provide positive reviews about their staff's customer service and food. The hotel accommodation costs $54 per night.
Hotel Cerny Slon
This is a 4-Star hotel located near Old Town Square Prague. Although small, Hotel Cerny Slon has standard rooms, a polished restaurant, and a wine bar that could rival larger hotels in Prague. You are looking for quality accommodation at an affordable price; this is highly recommended. It cost just $53 per night.
Corinthia Hotel Prague
Corinthia Hotel Prague is a 5-star hotel with a 26th-floor spa and panoramic views. The polished hotel stands on top of Prague's hills; two metro stops from the center. It offers upscale dining & a classic bar, plus a spa, a pool & a fitness center. Plus, their staff offer guests quality treats. The hotel price per night starts at $74.
Hilton Prague
The hotel, with 791 rooms, is located at the city center next to the central business district. A hotel is a Place for Big Imaginations as it offers breathtaking views from its award-winning Cloud 9 Sky Bar. It also has exquisitely furnished rooms, a well-equipped fitness center, and stylish meeting rooms. Accommodation per night at Hilton Prague hotel costs $97.
How to Get There and Move Around?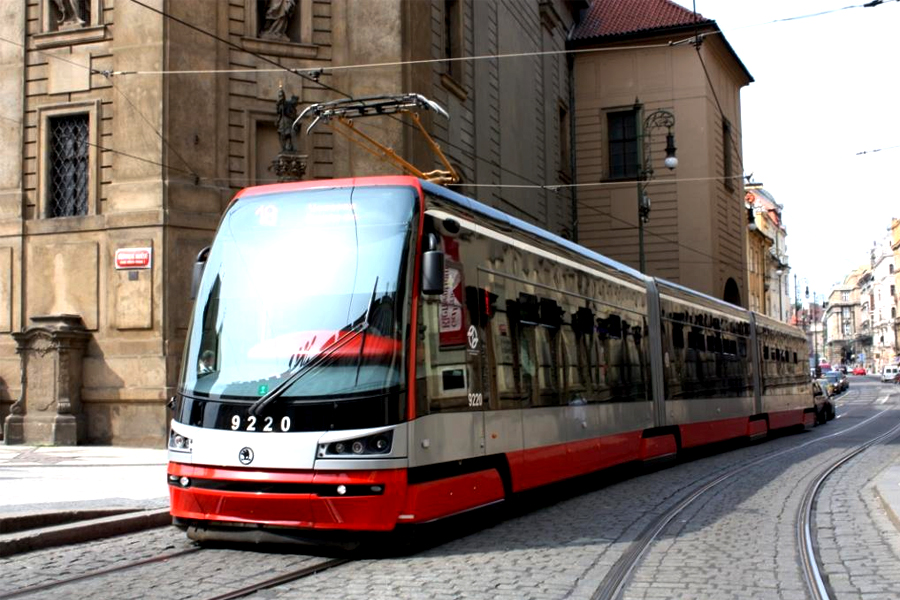 The fastest way to get into Prague from other countries is by air. Prague is served by Václav Havel Airport Prague, one of the largest in Europe and a hub for Czech Airlines and Smartwings. You should acquire a Visa if you're coming from a country that requires one to gain entrance into Ukraine. Also, you can move around Prague by bus, taxi, cab train, or boat that travels through the Vltava River.
It's best to hire a cab or taxi driver to take you around the city or use Google Maps to navigate the city if you have an international driving license and prefer to drive yourself.
How to Stay Safe?
The prevalent crimes in Prague are car theft and pickpocketing. These crimes push up the crime statistics of Prague. Therefore, be sure to take precautions, including avoiding excessive show-off and any form of a faceoff with drunken people or locals. Also, don't wear a backpack or purse in your back when you're on public transport or in the midst of a crowd. Ultimately, Prague is a relatively safe city, and with normal adequate precautions, you can avoid problems; even at night, Prague girls walk alone without fear. Prague has no "no go" areas.
Conclusion
It is expected that this explicit Prague sex guide has been able to intimate you with the vital information you need to explore Prague and have an unforgettable experience. I'm sure you now know the best places to get laid in Prague, so why not start making that Prague sex tourism plan already. Till I come to you with another fantastic city sex guide, stay cool and safe.