Japan is one of Asia's most visited tourist destinations. It features some spectacular sights, stunning architecture, and mind-blowing technology. However, we will talk about another contributor to tourism in Japan with this Kyoto sex guide.
Although it is often not talked about in the open, the nightlife in Kyoto is extraordinary. It is a popular place for tourists to pick up girls and get laid. If you're visiting Kyoto as a single man, you do not want to miss out on the exciting sexual experiences that the place has to offer. From blowjob bars to escort services, Kyoto has them all.
Look through this guide for some of the best recommendations for a sexy holiday. We have hand-picked the top strip clubs, pink salons, bars, and more for you to choose from. These places are surely going to please your sexual appetite and leave you satisfied! Without further ado, let's get to it and discover more about the sex hub of Japan.
Sex Tourism In Kyoto
Kyoto has a lot to offer when it comes to sex. It attracts multiple tourists every year who try to make the most of their vacation by hooking up with Kyoto girls. Speaking of sex tourism in Kyoto, the first few things that pop into the mind are Kyoto nightlife, girls, red-light districts, and pink salons.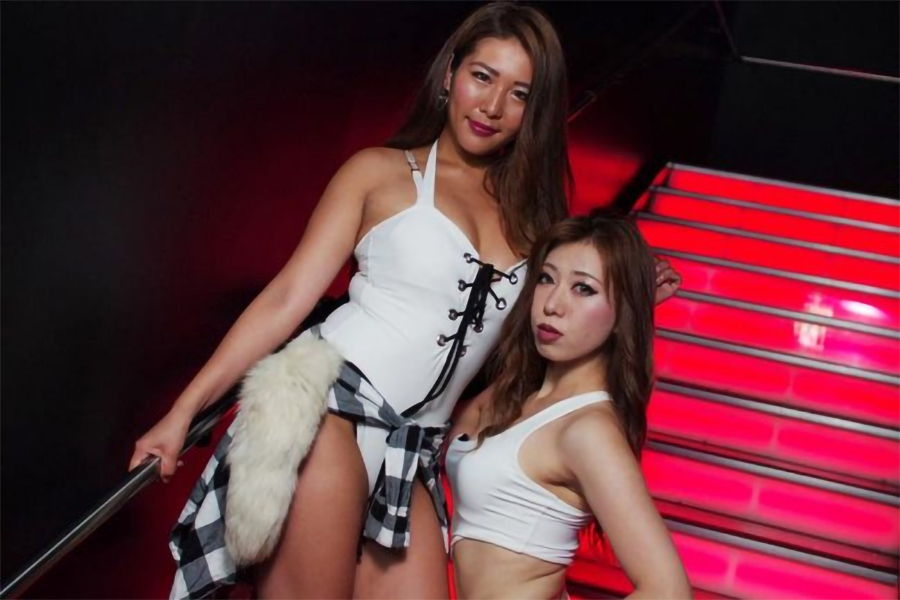 Online portals are another popular mode of interaction for tourists. They are becoming increasingly famous as you can search for the kind of girl you truly desire. Visitors that do not speak Japanese rely a lot on such apps. Before we hop on to the best places for you to enjoy the nightlife in Kyoto, let us address the question that is most probably bothering you right now – Is prostitution legal in Kyoto?
The law in Japan forbids prostitution. However, it has one too many loopholes. By definition, the law states that prostitution is limited only to vaginal intercourse. Hence, other forms of sex, such as oral or mammary sex, go beyond the scope of the law and are technically legal.
Best Places For Nightlife In Kyoto
While there are no official red-light districts in the city, there are a few spots where you are likely to find girls. Kyoto is famous for its pink salons, strip clubs, and soaplands. You can find several such establishments from the east side of the street south of Shijo to the north of the Kiyamachi-Shijo intersection.
Kiyamachi is one of the most well-known red-light districts in Kyoto. You will find that the street is flooded with girls by the Takase River. Pontocho street is also a good area to approach girls. Downtown Kyoto is a great district to find a companion for the night. It has plenty of bars and nightclubs, known for the girls you find there.
About Kyoto Girls
Kyoto girls are known across the globe for their tantalizing bodies and persona. They put in plenty of effort to make sure they look desirable at all times. These girls keep up with trends and adapt their looks according to the world around them. It is pretty common for Kyoto girls to undergo surgery to enhance their beauty.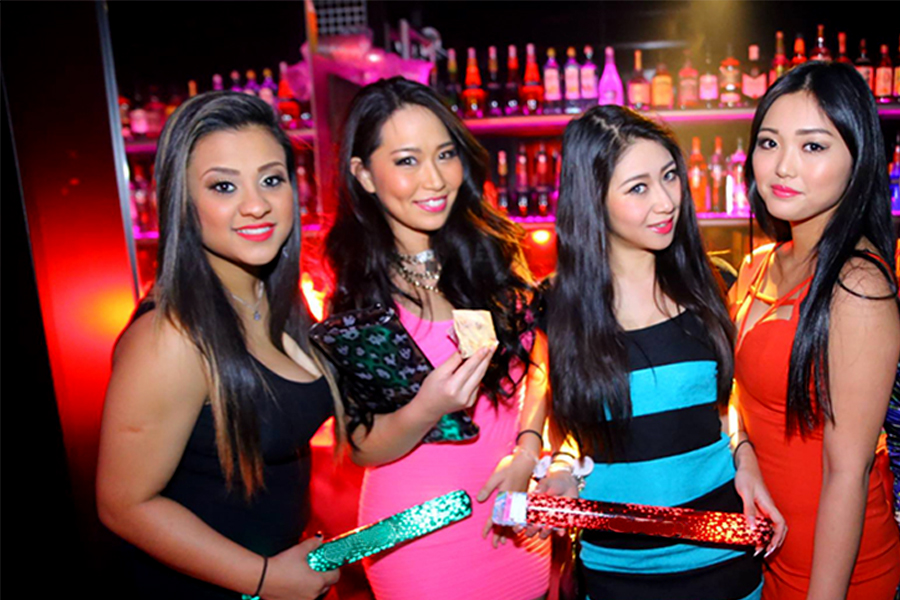 You may find that these girls struggle with English because it is not their primary language. However, since Kyoto attracts a lot of tourists, Kyoto girls try to learn English and communicate to an extent. It would be best to brush up on a few Japanese words and improve your own communication skills. It will not only help you in approaching these girls, but they will also be impressed by you.
Kyoto girls do not shy away, and you may find yourself in a love hotel on your first interaction. However, you shouldn't try to talk about sex very frankly, as that is considered rude. All you need to do is have a polite and friendly conversation, and you'll most likely find your way to the bedroom soon.
Where To Pick Up Girls In Kyoto?
Kyoto is a fairly busy city. It has many remarkable nightclubs, salons, etc. If you're wondering which is the best place for you to pick up girls in Kyoto, this guide should make it easier for you. Let us look at the different places and modes of communication you can use to pick up girls in Kyoto.
Online Dating
This is one of the easiest and most effective ways to find sexy girls and get laid in Kyoto. Websites such as Asian Match Mate do a great job of connecting you with the kind of partner you desire. Finding girls online is pretty convenient since you can make plans before you even reach Kyoto.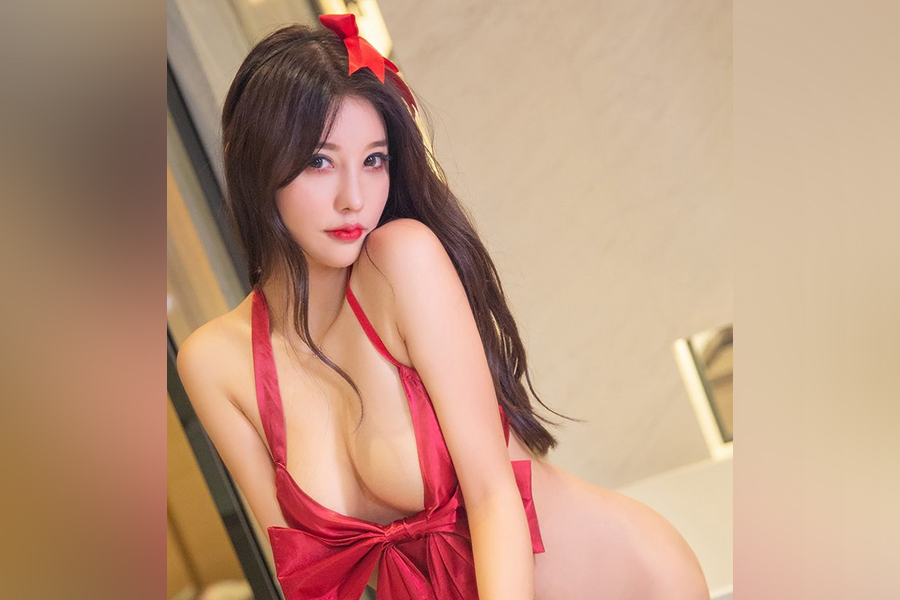 Moreover, it is ideal for English speakers, as it is difficult for them to pick up girls in person without knowing a little Japanese. Here are the best dating sites in Kyoto that you can tune into for a sensual experience.
Asian Match Mate
Asian Match Mate is the first website we're discussing in this Kyoto sex guide, as it is the perfect platform to meet open-minded people in the area. It is a community of people that take pleasure in meeting other people for sexual adventures.
This website cuts straight to the chase by presenting its members with a personality test with sexual questions. It makes it clear that the priority on this website is sex, not a relationship
Pink Salons
Pink salons, traditionally known as Pinsaros, are establishments that offer beautiful Japanese girls willing to perform blowjobs. They are known as "Suck Shops" or "Blowjob Bars" internationally. The main service they offer is raw fellatio. However, kissing, fondling, and other services are offered to help get you off.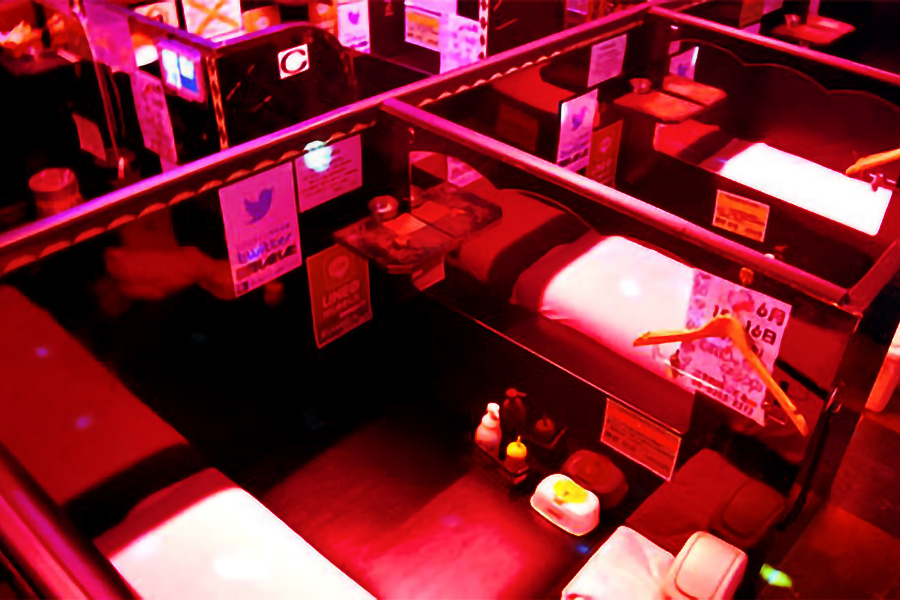 The interiors are usually dimly lit, much like theaters. You will generally be greeted by loud music to muffle up the slurping noises. You should bear in mind that these establishments forbid sexual intercourse or asking for other sexual favors. You are also not allowed to film or record audios.
There isn't much to know about the pink salon Kyoto situation as there are only two such bars that allow people from other ethnicities. You should be prepared with a few basic Japanese phrases if you want to be served well.
N-Cats
N-Cats is a discreet blowjob bar in Kyoto. Most of the staff members here are Japanese, but they let foreigners in if you can understand very basic Japanese. The main purpose is to ensure that the customers understand the rules.
A standard session at N-Cats is 30 minutes long and costs 5000 Yen. If you want longer sessions, you will have to pay more money. While the purpose of the visit is getting your penis sucked, you may be given the option to touch the girl if you pay extra.
Club Cherry (Kyoto)
Club Cherry is another foreigner-friendly pink salon in Kyoto, provided you know basic Japanese. The shop is not very fancy, but they are good at what they do. A typical session at Club Cherry lasts for about 30 minutes and costs 7000 Yen. Apart from giving you head, they also offer you a drink. While the experience is comparatively expensive, it is a good option for tourists looking to get some action.
Strip Clubs
Your chances of getting light are higher if you hang around places like strip clubs. Kyoto strip clubs are somewhat different from Western strip clubs. In Japan, there is more of watching and less of touching on the consumer side of things.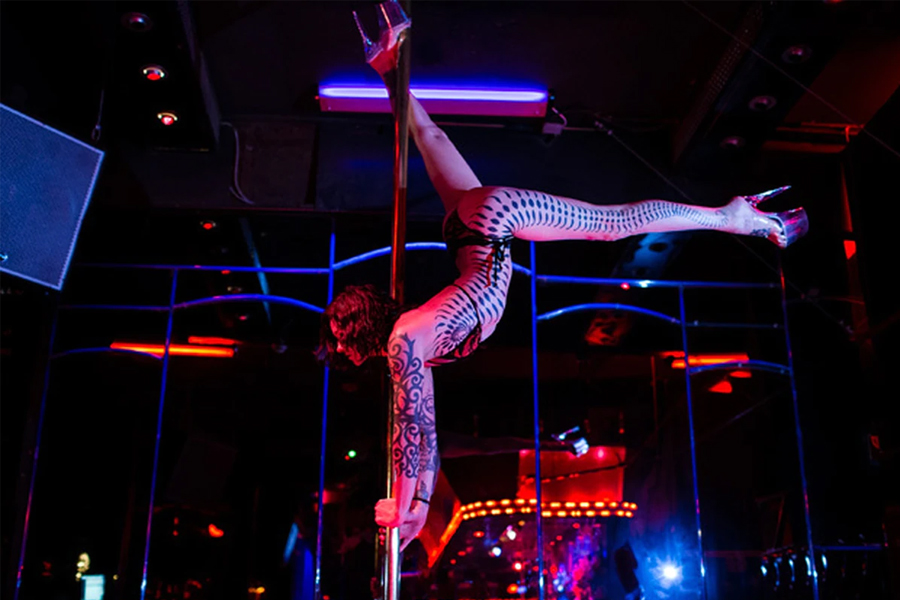 You can think of it more like a performance, unlike typical strip clubs where the strippers are seen thrusting onto the customers.
DX-Tohji Strip Theatre
One of the best strip clubs in Kyoto is the DX- Tohji Strip Theatre situated at Toji and Inokuma Dori. You can enter this club by paying a fee of 7000 Yen, and leave and return anytime within the same day. If you visit before noon, you are eligible for a discount and will only have to pay 5000 Yen for the day.
The place also features a vending machine for drinks to help yourself if you feel thirsty. The girls are fully dressed when they start dancing but end up losing their clothes by the end of their performance. If you're willing to spend another 1000 Yen, you can get a picture with the girls.
Escorts
Kyoto escorts are extremely convenient since you're just a phone call away from getting a girl. These services are often known as "delivery health" or "Deriheru" in Japan. Since most of the girls work for agencies, you may not find one without their help.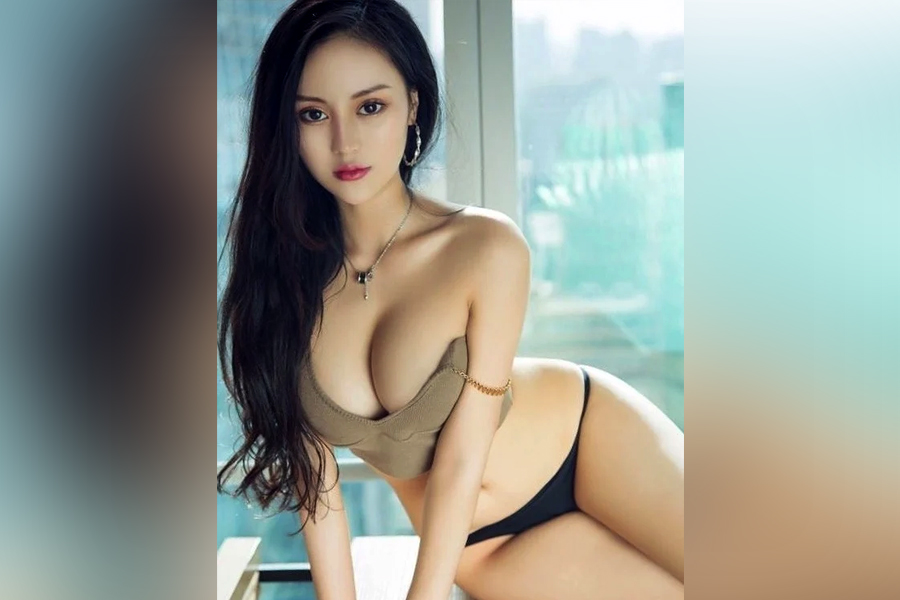 If you visit physical agencies or brothels, the standard prices begin around 17000 Yen for an hour. Nowadays, however, most of the work happens online, and you can easily find a company on websites such as smooci.com.
Smooci.com
Smooci.com is the perfect place to be when you're looking for escorts in Kyoto. It is regarded as one of the easiest ways to pick up girls in the area. Moreover, the girls are upfront, and the prices are also clear from the beginning.
If you use Smooci, you can log on at any time and find over 30 girls to choose from. These girls will gladly come over to your hotel room or apartment. You can go through a Smooci review to know more about it.
Soaplands
Since the Japanese law prohibits prostitution, operators took advantage of the loopholes to turn their brothels into bath and massage houses. Each room at these soaplands is fitted with a bed and an open bath with tools and lotions to help you get off. A typical soapland experience begins with an erotic bath and can lead to blowjobs or other erotic activities.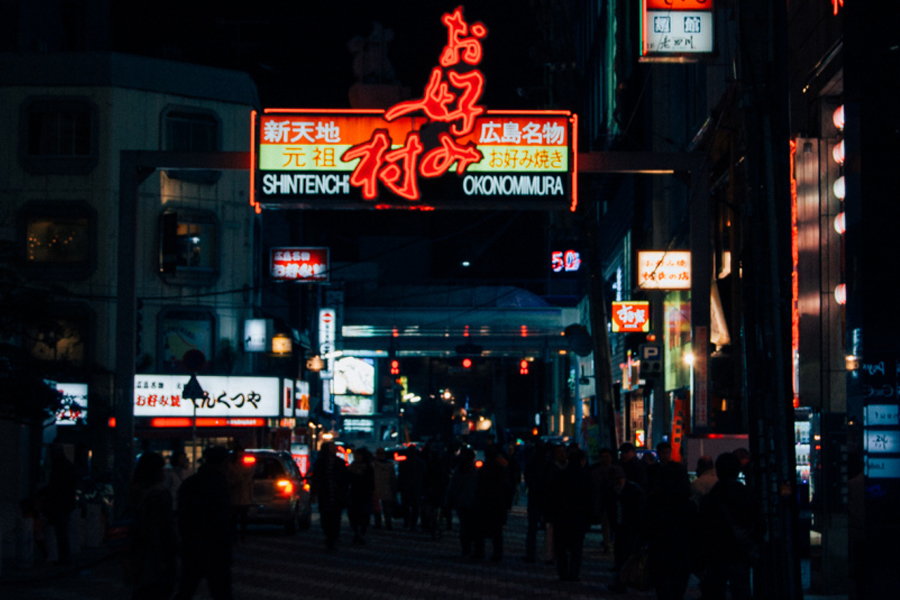 Depending on how much you pay, you could get services like a happy ending or a Nuru Nuru massage. You can expect a Kyoto soapland to be pretty foreign-friendly. Some of the establishments that welcome foreigners are Goldqueen, Chateau Louis, and Kotei Bekkan. However, you need to know basic Japanese to get in.
Nightclubs And Bars
Kyoto has many sensational nightclubs and bars. You can try your luck at these places and might find someone to have sex with. Although, you should be polite in your ways as every girl may not be interested in going on sexual adventures with you.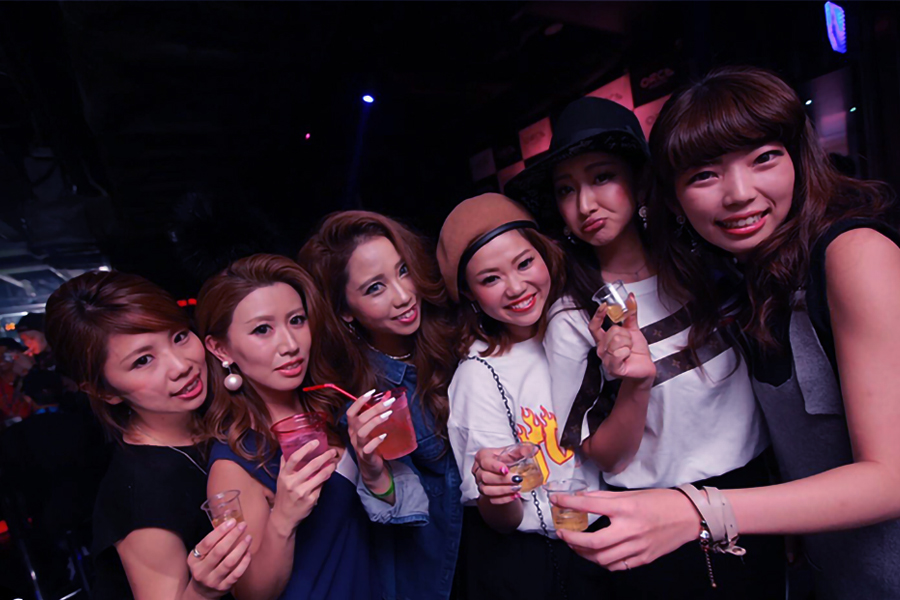 The best area to check out for Kyoto bars and nightclubs in downtown Kyoto. Here are a few bars and nightclubs that are a good place for foreign men to pick up girls.
Butterfly
Butterfly is one of the most famous clubs in Kyoto with an interesting tunnel design. It features a spacious dance floor, along with sitting areas. The staff there can communicate in English, making it convenient for foreigners. Moreover, the place is packed with girls waiting to be picked up by foreign men.
Kitsune Kyoto
Kitsune nightclub is the perfect place for a crazy night out. It is open on all days of the week and offers great entertainment. When you enter the club, you are offered a free drink, but you need to pay for everything after that. You will find many Japanese beauties hanging in and around the club.
World Kyoto
If you like to party hard, this Kyoto nightclub is definitely meant for you. You will find people dancing here no matter how late in the night it is. The place hosts many traditional geisha events and local acts. It is a good place to pick up girls looking for a fun night.
Bar Fishbowl
Fishbowl is a popular spot for tourists as it is a western-style bar. It is an intimate place, and the staff makes you feel welcome. You can order drinks of your choice and chat with the girls you want to pick up. Remember to get there early as it is a small place and might fill up quickly.
Sayura Vins Fins
Sayura Vins Fins are one of the classiest bars in Kyoto and had to be included in our Kyoto sex guide. It is a beautiful place that offers wine obtained from France. It is situated in a former geisha house and is the perfect place to pick up sexy girls. The food and wine give it a sophisticated vibe, and foreigners are often found enjoying themselves at the bar.
Red Light Districts
Japan boasts of multiple red-light districts. Especially in Kyoto, you will find the entire downtown buzzing with such activities. The Kyoto red light district mainly consists of Kiyamachi street and Pontocho street.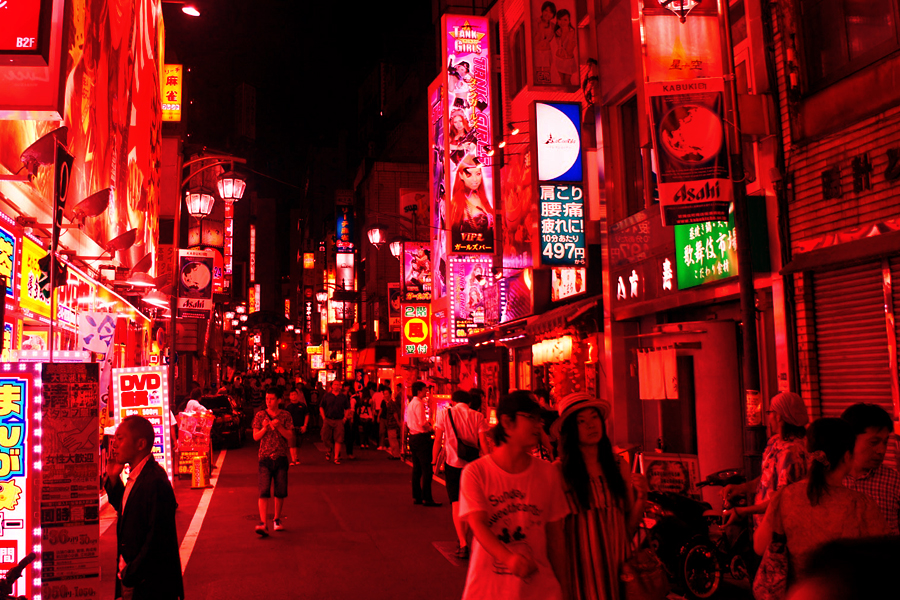 You will find many restaurants and bars located in and around these areas. As the sun begins to set, the streets start getting attention, and by the time it is dark, there is plenty of activity in these districts.
Here, you can find whatever you are looking for, from pink salons to happy ending massages. Services start at 3000 Yen for a blowjob or 18000 Yen for a soapland experience. Kiyamachi and Pontocho are adjacent streets, lined with girls hanging around the Takase. You can surf through the multiple bars and restaurants there to try your luck.
Prices
Getting laid in Kyoto may be a pricey affair. However, the costs vary depending on multiple factors, such as the girl, the services desired, demand at the given time, etc. Here's a rough idea of how much you might be spending on different people and activities. Please note that these can be different depending on the places you end up at.
Escorts
If you encounter independent escorts, their prices will most likely start at 9000 Yen per hour. However, such escorts are rare to come by nowadays. Most escorts now work with agencies that are either physically present or operate online. You can find an escort for yourself starting at 14000 Yen per hour.
Pink Salons
There are only two established pink salons in Kyoto that allow foreigners. The other bars are likely to reject you based solely on your ethnicity. The price for a standard 30-minute blowjob begins at 5000 Yen and goes up to 7000 Yen. However, if you opt for additional services, you will have to pay more.
Strip Clubs
There is only one prominent foreign-friendly bar in Kyoto, the DX-Tohji Strip Theatre. Admission to the club is at 7000 Yen during the evening and 5000 Yen if you enter during daylight. The cost of drinks you consume inside is not covered in the admission fee. Moreover, you can pay more to get yourself clicked with the girls.
Pickup Bars
The money you spend on picking up girls in bars varies from place to place. Some places are expensive as they ask you to pay cover charges. Other bars might be more reasonable since they give out complimentary drinks. How much you spend on yourself and the girls is your choice.
How To Find A Local Girlfriend In Kyoto?
If you're looking for a girlfriend, and not just a one-night stand, Kyoto has plenty to offer in that zone too. You can check out websites such as Adult Friend Finder to find Japanese girls that can show you around the city and spend romantic moments with you.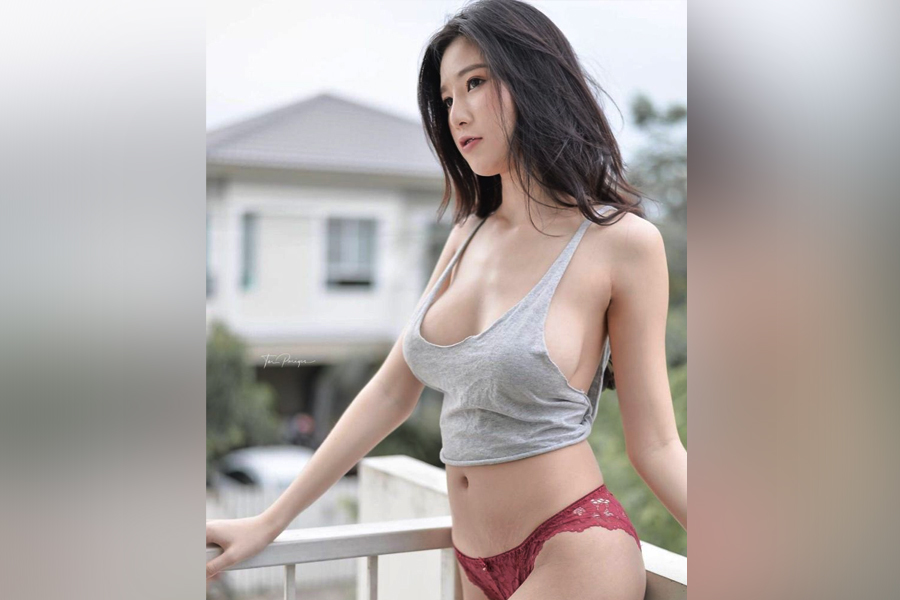 Finding someone that can be both a friend and a lover is a great way to explore Kyoto. A girlfriend can introduce you to authentic Japanese culture and experiences. Since you need to have a hang of the language to get around Kyoto, it is a good idea to find a girlfriend who can communicate in English and Japanese. Many Japanese girls log on to online portals to find foreign men.
Moreover, a Japanese girlfriend could even help you get into places that generally do not allow people from other ethnicities. Adult Friend Finder is your best bet to find a local girlfriend in Kyoto and have an enjoyable vacation.
Love Hotels In Kyoto
Love hotels are a wonderful place to get intimate with Japanese girls. These places are specially designed for people who want to live their sexual fantasies. Most love hotels will provide you with everything you need for a memorable night. From condoms to vibrators, it will all be available to ensure your pleasure.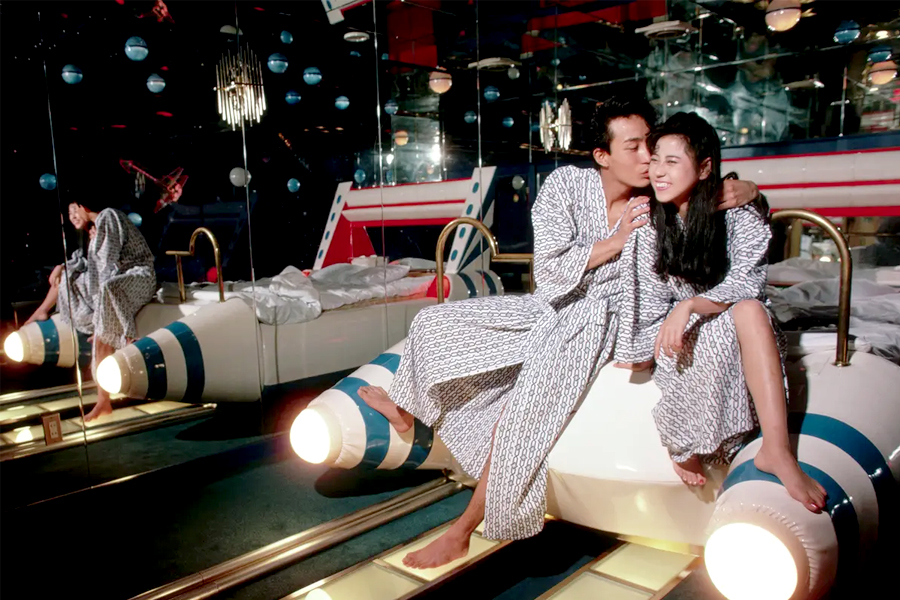 Hotel Cuna Kyoto
Hotel Cuna is located in a relatively quiet area, but it is not too far from the local nightlife. They are pretty welcoming as long as you are an adult. The hotel has impressive rooms, quite similar to what you would find in fancy hotels. You will be provided with a private hot tub, making it a wonderful place to relax.
Hotel In The Green
This love hotel is an adult-only place widely known for its kinky concept. It can be booked at a reasonable price and provides many services. Moreover, the rooms include a jacuzzi for you and your girl to indulge in water activities. It is a very secure hotel, and it even offers additional entertainment.
Hotel Crystal Gate
Hotel Crystal Gate is a rather comfortable place that offers you bathrobes, toiletries, and slippers to make you feel at home. It is situated such that you will easily be able to explore the tourist attractions of the city. The many services offered here make for a pleasant experience. You even get a flat-screen television and kettle exclusively for your room.
Hotel Sagano
This is another cozy love hotel for romantic people. The rooms here are themed and give out an intimate feel for you and your partner. Not only do they offer some stunning services, but they also have great views. It is a wonderful place to kick back and relax.
Hotel Fine Garden Kyoto Minami
Hotel Fine Garden is an interesting place to stay if you wish to be entertained within your room. They offer fantastic amenities for their guests, such as karaoke machines. When it comes to having a good time with your partner, the hotel makes a fine setting. You get a private bathroom with a large tub and free tools to have fun.
How To Get Around In Kyoto?
Kyoto is a well-developed city with great services for moving around. If you're traveling to Japan for the first time, you might struggle a little with directions. However, once you figure out how to translate everything, it will be a much simpler process.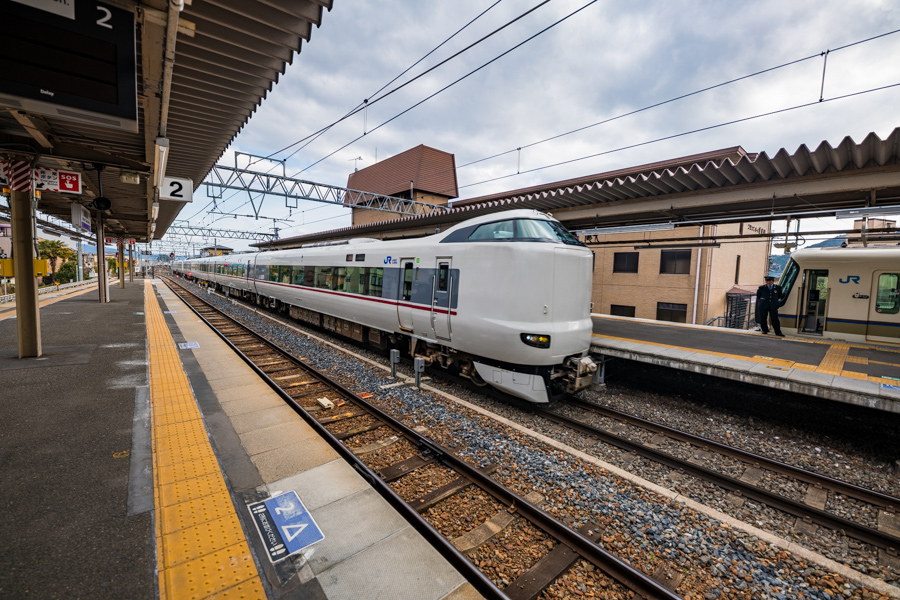 You can reach Kyoto by air via the Osaka Airport. It is one of the finest airports in the region and is sure to give you a memorable experience. Once you are in Kyoto, you can use several modes of transport to move around the city. Let us examine some of the options.
Bus
The bus network in Kyoto is outstanding. It is a pretty convenient way of using public transportation to get around the city. If you find communicating with locals a little tricky, keep a dictionary with you at all times. Better yet, use Google Translate to understand what the other person is trying to say.
You can get almost anywhere by bus, as long as you know which bus you need to take and where. However, they are not very quick. Tourists often use buses along with trains and subways as it makes travel quick and easy.
Train
The rail system in Japan is truly unmatched, and Kyoto has a large train station. It is commonly used by the locals and can be crowded at times. The city is covered with six train lines. Some of these allow you to commute within the city, and others let you move around between cities.
Boat
Kyoto is known for its beautiful boat rides. You can easily find a boat by the Hozugawa River and travel around the city. The boat routes take you through picturesque settings, and you can experience the serenity of traveling in a boat in Kyoto.
Subway
There are only two lines on the subway system in Kyoto, but they are quite effective. The Karasuma Line runs from north to south, whereas the Tozai Line goes from east to west. The subway lines have been designed to serve citizens of the city, not tourists, so you may not find many sightseeing spots on the route.
However, the signs are in English, so foreigners do not struggle to understand the system. Even the announcements are made in English. The subway is more comfortable and quicker compared to buses and is therefore preferred by many. The subway lines are functional from 5:30 AM to 11:30 PM.
Taxi
You can find plenty of taxis in Kyoto, and they are priced quite fairly. If you're traveling in a group of three to four people, taking a taxi will be very cost-effective. Taxis are quick and can take you to areas that other modes of public transport may not have on their routes.
You can tell the status of a taxi simply by the light next to the driver. A red light means that it is occupied, whereas green or blue indicates that it is available.
Bike
Kyoto is regarded as one of the best cities in the world for cycling. The hype is justified by the pleasant weather and beautiful views that make it a good place to explore by cycle or foot. You can easily rent a bicycle from local stores or put on a fine pair of walking boots to soak in the city.
If you plan on cycling, ensure that you park your bike only in designated areas. Parking in other places could result in your bike getting towed away.
How To Stay Safe In Kyoto?
Kyoto is generally a safe place for tourists. However, every now and then, you might hear instances of pickpocketing on the streets or assault at nightclubs. We hope these tips help you stay safe in Kyoto and enjoy your holiday to the fullest.
Beware Of The Mafia
The red light areas of Kyoto are crowded with members of the Japanese Mafia, the Yakuza. These people are spread across the area since it is where most of their business happens.
The Yakuza is recognized as a legitimate organization in the country, so try to stay out of their sight and not cause any trouble. Even though they do not own all of the bars and clubs, their presence is more than intimidating.
Watch The Prices
We have already discussed how prices vary from place to place and people to people. However, be careful and make sure you are only paying for the services you get. Many places charge an entry fee but don't be tempted to order a lot of drinks. The fee may not cover the charge of what you eat or drink inside.
Have Safe Sex
If you're indulging in sexual activities, ensure complete protection at all times. You and your partner might be having multiple sexual companions, increasing the risk of sexually transmitted diseases. Always wear a condom and practice proper hygiene to keep yourself healthy and safe.
Be Careful With Your Belongings
Red-light districts are lined with pickpockets and petty thieves. It would be best if you traveled light to such places. Do not wear anything too expensive as you might attract unwanted attention. Cash and jewelry are easy targets and might land you in trouble. Unless you want to be robbed, do not show off much and do not carry anything expensive with you.
Closing Thoughts
We hope this Kyoto sex guide was informative and covered everything you needed to know about getting laid in Kyoto. It is one of Japan's most sexually liberated cities and a wonderful place for bachelors to have a pleasurable vacation.
From pink salons to soaplands, Kyoto has a little something for everyone. Downtown Kyoto buzzes with sexual activity. With just a basic understanding of Japanese, you will be able to find your way around women and have a sexy time!