In this article, I will be explaining all there is to know about Chaturbate and answering some questions. In other words, I will be taking you through my personal experience of the site in this Chaturbate review.
Chaturbate is an incredible live Cam Site with a global reach, enabling one to find different people from all over the world. Chaturbate has become an active platform for amateurs who broadcast themselves and people looking to view some pleasurable sexual action.
Users who use the site love it because of its interactive nature. Interestingly, you can also make money through tips and tokens as a model using Chaturbate. All you have to do is open an account, sell recorded videos and pictures, and give your all in your live cam to ensure your viewers are pleased enough to tip you for your service.
What is Chaturbate?
Chaturbate is an adult website that provides live cams, cam models, and uncensored adult chat featuring sex toys, pornstars, lesbians, teledildonics, gays, and other sexual acts where an on-screen model performs for their viewers. As the name implies, chatting and masturbating are the two things Chaturbate is about.
The site was launched in February 2011 and has witnessed increasing growth with members. Chaturbate has several chat rooms worldwide where horny viewers are pleased by sexy Cam girls. A one-on-one private show is most preferable if you are in haste rather than waiting for a free show.
Members register on the app by creating accounts bearing usernames. The color in which a username appears tells you about the kind of users they are. For instance, orange users are broadcasters, red users are moderators, and light blue names own or have purchased tokens.
Dark blue names have tipped at least 50 tokens in the last two weeks. Light purple usernames have tipped at least 250 tokens in the last two weeks. Dark purple usernames have tipped at least 1000 tokens in the past two weeks. Green names are fan club members. Grey names have no tokens.
How to Sign Up and Log In?
Signing up on Chaturbate is quite simple. You can start by watching live shows for free without registering, although signing up allows you to interact with performers or probably even earn tokens. You may also live stream with or without verifying your email account.
Verifying your mail is not compulsory, but you can for security reasons like retrieval of a lost password. Navigating the site is easy to do with an array of shows in front of you. The quality of free shows on Chaturbate can also be compared with the premium package on other cam sites.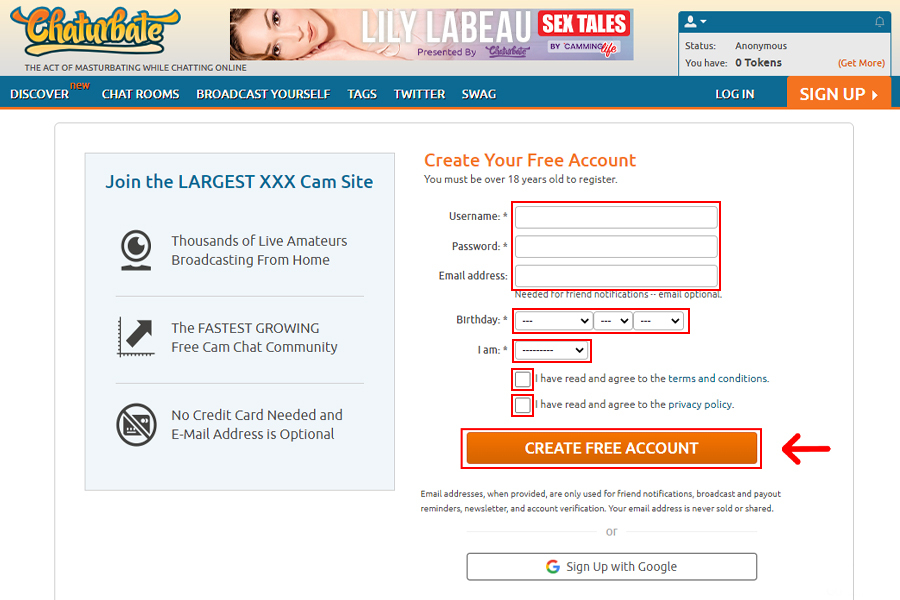 To enjoy all options on Chaturbate, create a profile and subscribe to a monthly premium that allows you to send private messages, use the cam site without ads, and use special text features in the Chaturbate chat rooms.
To register, you must type in a preferred username, password, email account details, gender, and birthday. Like any website, you will need to tick to indicate that you have agreed to the terms and privacy policy of using Chaturbate and that you are not a robot. Once you have completed these steps, press the Create Free Account button, and you're ready.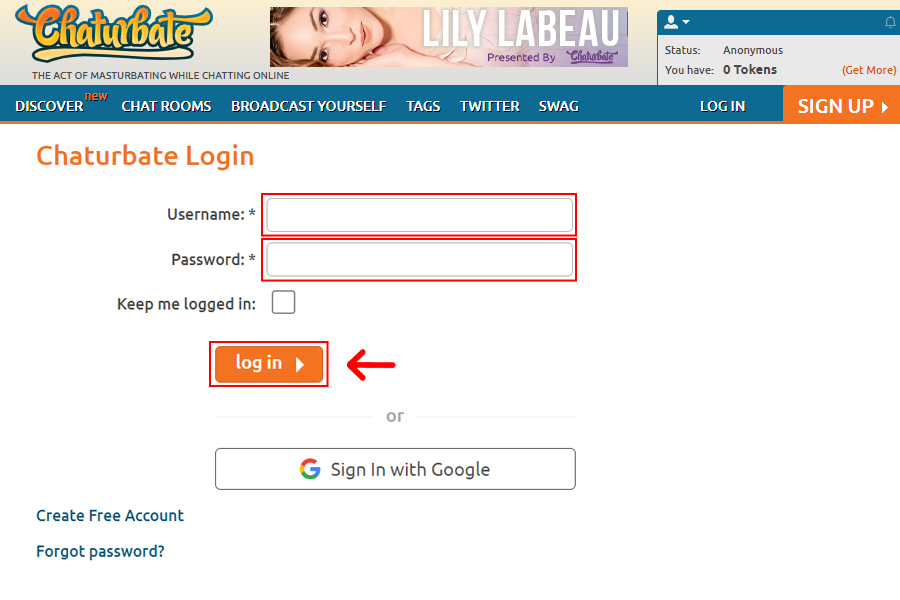 Open the Chaturbate website. On the right side of the page, you'll see a login button. Click it, then enter your username and password. You are all set to start your fun experience!
How to Make Contact on Chaturbate?
Apart from the free shows available on Chaturbate, you can get into private shows and private messaging by spending some tokens. Once you upgrade to a premium account, Chaturbate awards you 200 tokens which you are free to use as you like.
If you want to see specific broadcasts available, you can easily narrow your search in the Advanced Options by filtering according to geographic location. You can also search for a particular model once you know its username.
To easily access shows of your preference, use tags (like #slutty, #trans) to find live streams of your choice without wasting time quickly. Once you enter a chat room, you will find a side on the video screen. It is for users to interact with each other directly.
There are five major chat rooms: female cams, male cams, couples, transgender cams, and feature cams. The features cams display homepage cams due to the huge traffic they get.
How Does Chaturbate Work?
Chaturbate lets you sign up as a member for free. You can decide to use that account as a model performing for viewers or as a customer watching models perform. You have the opportunity to customize your profile bio-data.
This lets you describe yourself and what you're looking for. You can also interact with other users with whom you have similar things in common. A customer watches any live cam for free until that customer or any other customer watching the show chooses to enter a private chat with the model, and obviously, a private chat is paid for.
You can also pay for tokens to tip the model and encourage them to perform more explicit content as detailed in their bio. Being a model in Chaturbate gives you the privilege of uploading both pre-recorded and live videos of yourself for customers to watch.
Who is Chaturbate For and Not For?
Chaturbate is an amazing cam site, but it's not for everyone. Chaturbate is for you if you love seeing extremely erotic virtual content. Anyone looking forward to experiencing amazing erotic adventures is most welcome on Chaturbate.
The site is not for people interested in dating or finding partners for serious relationships and commitments. If you are a fan of meeting and engaging with strangers online without holding back anything, you will find Chaturbate absolutely pleasing.
People who are into online sexual encounters with total strangers are who Chaturbate is for. Conservative people in their sexual beliefs and values should not find their way to this site. Anyone on the lookout for webcam chats that allow for their diverse sexual orientation to be explored will be able to do that and more on Chaturbate.
The different patterns of sexual orientation available on Chaturbate make it lovable by everyone, and anyone since the cam site has a wide variety of models, so everyone's sexuality is well represented.
If you are uninterested in exploring your sexuality, you would most likely not find the site pleasing. The site is definitely not for people who are traditional in their sexual orientation.
About the Pricing
The fact that you can use Chaturbate for free shows how minimal you can choose to spend on this cam site. Although, a premium membership allows you to do more. The pricing of a premium account's juicy packages is quite average compared to other sites.
The package you'll be enjoying on premium includes a one-time free bonus, an ad-free interface, animate room images, custom chat font, color options, and private messaging. A monthly premium package's price depends on the number of tokens you get. Fifty tokens cost 5.99 USD.
You can get 100 tokens for 10.99 USD. For 20.99 USD, you have 200 tokens. Pay 39.99 USD and get 400 tokens. With 49.99 USD, you will get 550 tokens to spend. The higher you pay, the more you get. For broadcasters, Chaturbate pays 50% of the amount paid by viewers.
You can choose to pay through your debit or credit card (Visa/MasterCard/Discover), wire transfer, or cryptocurrency, and you can even get tokens via an affiliate system where you receive tokens for referring your friend to use the site.
Features of Chaturbate
Chaturbate is an all-inclusive cam site, and trust me when I say it has a lot to offer. There are many exciting features to explore. These features make the Chaturbate site different from all other sites.
Tags
Tags allow you to know what category a broadcaster show is about. It makes it easier to find what you are looking for. Commonly used tags such as anal, cities, BBW, squirt, and sex toys are what broadcasters use to categorize their show and help you find them.
Spy Shows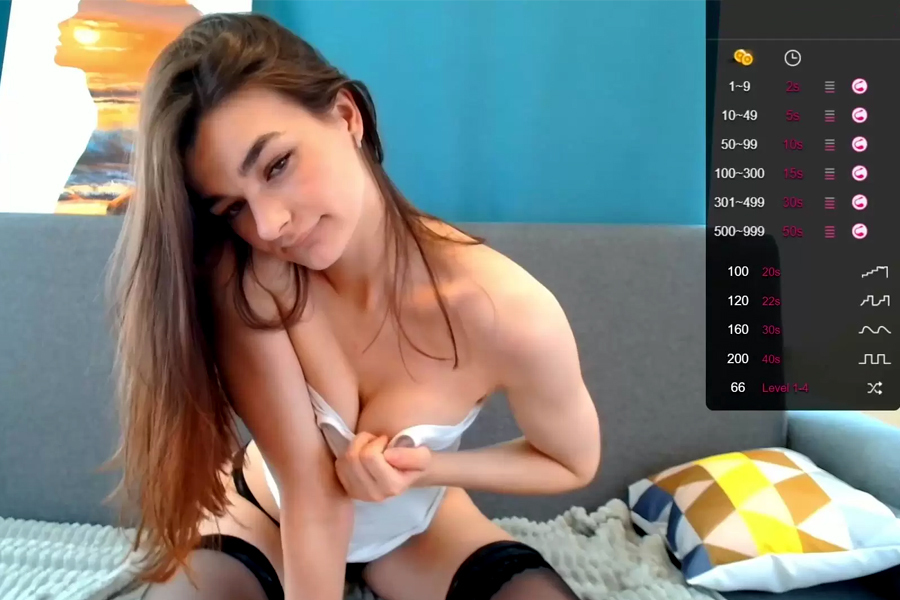 With spy shows, you can see a performer's live show. It is quite similar to a private show, but you won't be able to communicate directly or indirectly with the broadcasters. Spy shows are way cheaper than paying for a private show.
My Collection
See this as a sort of archive got your watched private shows. Private shows that extend up to 39 seconds or more automatically get saved into this folder once the broadcasters allow it. With this, you can bring your awestruck moments to life and relive them.
Tube
Here, you are recommended some users. The tube feature in Chaturbate displays instant feeds of cam models that may interest you and a summary of their profiles. You may choose to check them out and eventually follow them. This allows you to find new streamers.
Contests
Chaturbate organizes a contest tagged Win $11,000. The top cam is awarded a $10 prize while the second position wins $5. Sex cams with the highest number of viewers in an hour are declared winners.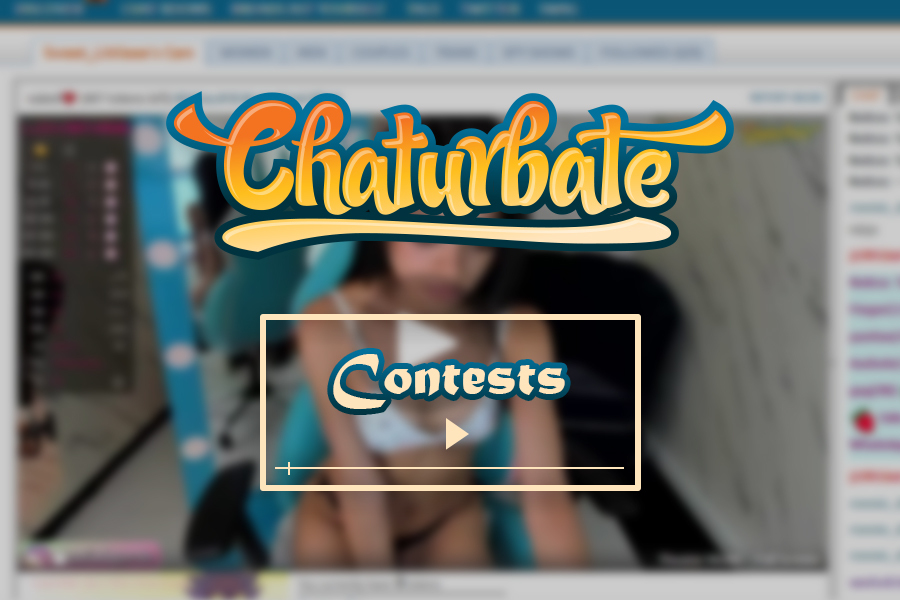 The contest is open to all categories of the cam (male, female, couple, and transgender) who must be 18 years and above and have an account on the site.
Huge Community
Chaturbate is an adult show platform with incredible technology, sexy models, and great customer support. These factors made the site spring up as quickly as it was launched, becoming one of the top cam sites.
With thousands of chat rooms of people from around the globe, from being the most followed cam site on Twitter with 618,000 followers to having over 7,000,000 registered members and receiving 4.3 million visitors daily, you will agree with me that the Chaturbate community is huge indeed.
Amateur Content
Anyone with a sexual appeal and brave enough to appear on camera is allowed to be a broadcaster on Chaturbate. This access allows models and their customers to share real sexual fantasies. You can also go ahead to interact with an amateur and encourage them to do something you like but spend tokens.
Fun and Sexy Models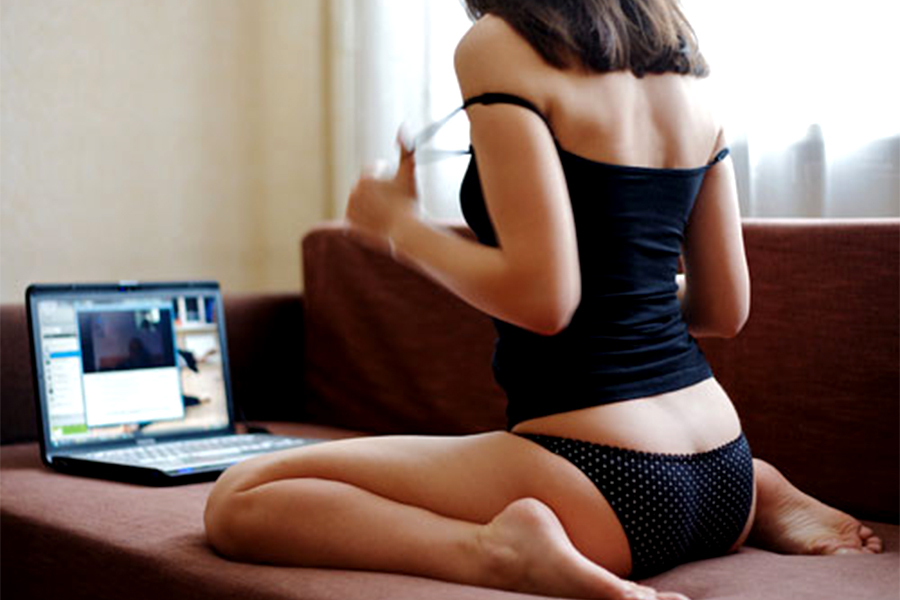 With my experience on Chaturbate over the years, I can boldly say that Chaturbate provides hot models who will fulfill your fantasy, and all you have to do is share your tokens with them. They are ever willing to go any length you desire.
Variety of Contents
At any given time, over 200 Cam girls are broadcasting online, and with the huge community of both customers and broadcasters, there are different cam shows to be watched and enjoyed. You will find singles, couples, threesome, gay, teens, lesbian, and group sex performances. Go straight to the site now if you are still in doubt.
Lots of Free Services
There are many shows you can see without having to pay. Some users will perform all sexual acts in a free show. Also, whenever you upgrade to a premium membership, you still get 200 free tokens.
Personal Experience with Chaturbate
I have a fantastic experience using Chaturbate because it is among the most reliable sex cam site with charming performance offering irresistible raunchy content. This inspired me to write a review about the cam site. Chaturbate is specially designed to provide users top-notch voyeuristic experience.
I started out with their free package but believed me, the hunch for more quality erotic content made me register as a member. Chaturbate provides this unique opportunity to meet beautiful cam girls from anywhere in the world, and the models are usually attractive, open-minded, and ready to please users.
There is no time I go on Chaturbate that I don't find something new and satisfying to watch. This is a deal sealer because Chaturbate is always buzzing with unlimited highly erotic adult content, unlike some other came a site that has a certain peak time.
There's always multiple sexually arousing content to smack on whenever you log on to the site. The site offers massive arrays of amazing xrated sexual content that will keep you revisiting the site as I do.
Is Chaturbate Legit?
Of course, yes. Chaturbate is a legitimate site. With a wide variety of cam models, it has become one of the world's most popular adult sites. Seven million worldwide users can attest to the truth that Chaturbate is legit. It is perfectly safe to use once you follow basic safety internet protocols.
Ensure you do not give out your location details. The site also does not require you to include your social media accounts, so this keeps you safe. Not disclosing your personal details allows you to be safe and be whoever you want.
Pros and Cons
One advantage of using Chaturbate is its free access to live shows. Without paying, you can watch a show for free. You also get to stream an extended variety of adult content. Chaturbate makes it pretty easy to search for cams by using tags. 24/7 live-action is guaranteed as well.
On the other hand, the site thrives on tipping models; this means that you can get ultimate satisfaction when you spend more. Another setback encountered while using the site is the popping adverts. Unless you are on a premium package, ads popping up tend to disrupt your session. Even with all these downsides, overall, Chaturbate is a great site to have erotic fun.
How to Delete Chaturbate Account?
If you ever chose to delete your Chaturbate account, click on Disable Account after you must have logged in to the said account. Confirm your action by clicking on Yes, delete my account. You are to provide a reason for deleting the account; this, I believe, will serve as feedback to the site managers.
Then click Submit. You will receive a mail confirming that your account has been successfully deleted. To reactivate the account, you must log in and follow the steps above.
Final Takeaway
If you're searching for erotic virtual encounters, then, Chaturbate is a site you won't want to miss out on. You will find every piece of information in this review very useful. If you are keen on exploring sex from the webcam angle, Chaturbate is a site you will find interesting, and there is also a Chaturbate app you can download and install to get straight into the action from the comfort of your bedroom.
This platform is a safe environment for everyone and is recommended to everyone of age whenever you choose to have your sexual desires met by beautiful models. You get anything technically and everything your sexual pleasure longs for; make sure you're benevolent with your tokens, and you will be pleasured constantly.
Frequently Asked Questions (FAQs)
As promised, I will be answering some common questions asked online regarding Chaturbate.com, as new users are usually the curious ones.
How Can You Cancel Your Subscription?
To cancel your subscription on Chaturbate, click on the Profile settings tab on the top right side of your screen. Select My membership and click Cancel my membership. Once you have successfully canceled your subscription, you will be informed of the date your membership will end.
Is there a Money-Back Guarantee, and Do You Get Refunded the Full Amount?
There is a money-back guarantee, but you are only refunded partially.
What is the Average Age of Chaturbate Users?
The average age of people on Chaturbate is 35-41 years
Does Chaturbate Sell Your Data?
No, Chaturbate does not sell your data. All the information you provide is treated with utmost
confidentiality.
Can You Erase Your Personal Data on Chaturbate?
Yes, you can erase your personal data on Chaturbate if you wish.