After years of looking for the best Thai dating sites, it is safe to say that we know what we're talking about. Getting a Thai girl is an art, and we are the masters. We assess the sites on every possible feature to see which website will help you the most in finding the perfect Thai girl for you.
Most importantly, we see how easy it is to meet a Thai girl on some of the most popular Thai dating sites. Popular Thai dating sites have a diverse range of girls, and some aren't even Thai! These sites have great verification processes and ensure that you're getting what you're seeing.
These dating sites are popular in Pattaya, Bangkok, Phuket, Chiang Mai, and Koh Samui. They also have mobile versions of the sites available.
Thai Friendly: One of the best dating sites available for free!
Rich Meet Beautiful: A site especially for sugar babies to find their sugar daddies or mommies.
Thai Kisses: A well-known and respected dating site.
A site that originally started as a hook-up site or a dating site for the third gender has quickly turned into one of the best Thai dating sites. It now boasts a significant population of women alongside the third gender to find legitimate love and serious relationships. This free Thailand dating site has a mobile app as well to make the process more convenient!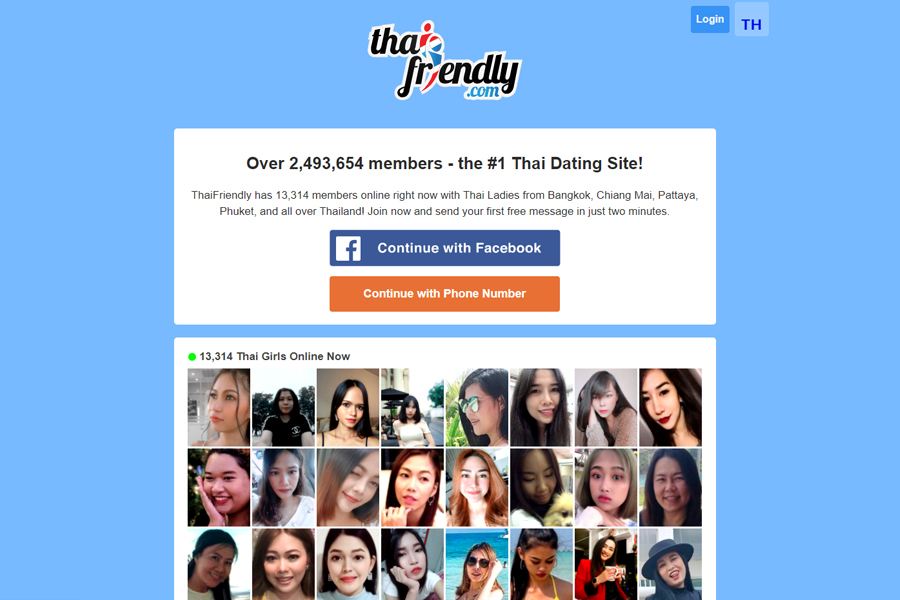 Signup and Setup Your Profile
The signup process could not be simpler. When you're signing up, you'll receive an SMS that has a code for you to confirm your account. This proves you're human. With the SMS verification done, it asks for a few details about yourself, and you're done!
There is an extremely simplistic approach to the profile, which doesn't allow for a lot of information to be present. In such a case, it can be difficult to make a judgment on a profile with limited information.
How to Find Perfect Matches?
Thai Friendly has a brilliant search function that works even better on a premium membership. You can filter through several different options until you land on the perfect date for you! The limited amount of information means that you're going to have to try harder to make contact with your perfect match.
Thai women are generally more secretive, so set aside a weekend with time for Thai Friendly. It would also be useful to get the premium membership to get the conversation going at its natural pace.
How To Contact and Meet Girls?
Once you have found the profile of your perfect match, it is time to make the first contact. Even if you're on a free membership plan, you can send her a message first. If she's eager, she'll reply straight away, but you'll have to wait ten minutes before you can send another message.
You can send any number of messages with a premium membership plan. However, it isn't necessary. Features such as the language feature make it easier to stay in contact despite the limitation on time.
Features of Thai Friendly
Thai friendly isn't the best dating app in Thailand for no reason. Here are some of the key features of Thai Friendly!
See who visited your profile.
See who has 'Shown Interest.
A list of those you have visited
Your interests and hobbies
Those you've marked as a favorite
Notes on your favorite profiles
Saved photos
Pros and Cons of Thai Kisses
Take a look at the pros and cons of the best dating app in Thailand!
Pros
The incredibly large user base
Free sign up
Easy design
Free account
Instant messaging available
A mobile app is available.
Cons
The limited search function on the free plan.
It is limited messaging on the free plan.
Premium Membership Levels and Pricing
Thai Friendly being as big a dating site as it is in Thailand, has several features for free. The free plan still allows you to chat and meet beautiful women, but slowly. The premium membership plans are reasonable and offer features such as instant messaging.
$24.95 – per month
$49.95 – 3 months
$69.95 – 6 months
$119.95 ($9.99/month, billed once only)
Rich Meet Beautiful is a relatively new dating site, especially for sugar babies looking for sugar daddies. The site was started in 2017 and is based out of Europe. Despite being based in Europe, it has a fairly diverse population of members. It especially caters to the wealthy and goes by the motto, "the rich and beautiful belong together." We couldn't have said it better!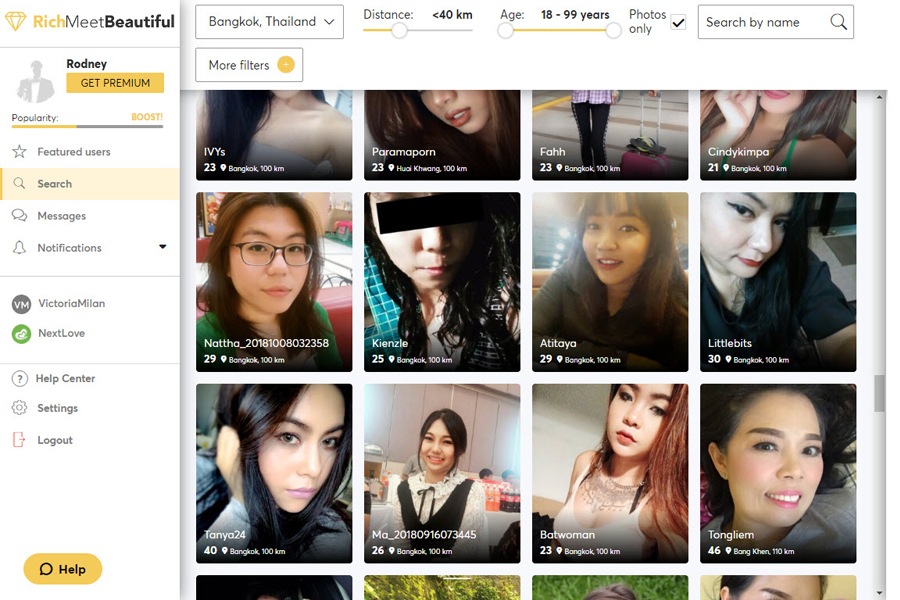 Sign up and Setup Profile
You get the most out of a site only if you sign up for it. The same goes for Rich Meet Beautiful. However, unlike a lot of other dating sites, you don't need to spend a lot of time on the signup process. It takes all five minutes to set up an account and start browsing.
If you don't want to spend even those five minutes, you can always set up your account through Facebook. It'll provide the basic information required, and you'll just have to fill in the interesting parts.
You'll need a username, password, and pictures while signing up. You'll also need to include your monthly income under the 'Lifestyle' category. Once you have filled out the necessary details, you'll also need to do an email verification to verify that you're real.
Pay attention to the details when you're setting up your profile so that you'll not have many chances to make it later on. If you're looking for more security and privacy, you can switch your profile to private. If that isn't enough, there are several tools to help obscure your face to protect your identity.
The more there is to read in your profile, the better. The better a person can get to know you from your profile, the more attention you'll get and the higher your chances of finding a partner are.
How to Find Perfect Matches?
If you're looking for something more long-term, then you're probably hoping to find your perfect match on the app. With the hundreds of users, it is definitely going to take time to find the ideal partner for you.
It starts with the membership option you choose. If you're still unsure about what kind of partner you're looking for, then a basic membership will work well for you. You can look through a diverse range of profiles and choose the ones you like best.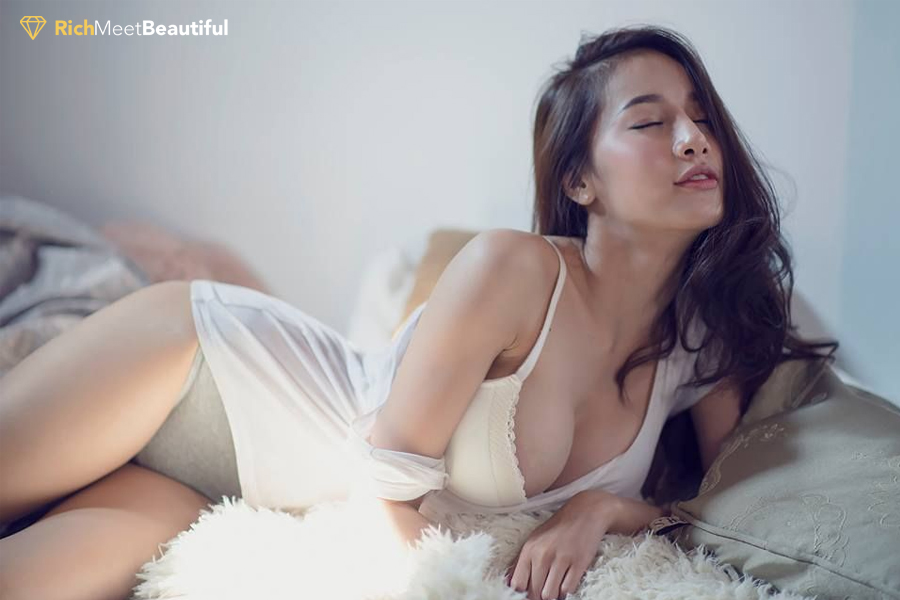 Premium memberships offer you the freedom to narrow down and filter the members you see. So, you'll find the profiles of girls that you would like most. This is the better option if you want to find the perfect match.
Once you have a few profiles you like, go through them and look at every detail. The more detail in the profile, the better. With greater detail comes more to talk about and a better understanding of whether you like the person or not. With a lot of sorting, sifting, and talking to people, you'll eventually find your perfect match!
How to Contact and Meet Girls?
If you want to make contact through messages, you'll need to become a member. Only the sugar babies get to read and exchange messages for free. However, whatever kind of membership you get, you can view the pictures on a profile.
If you're not a member, the only action you get is a wink. However, by upgrading your membership, you can send messages and gifts! You can use the search filter to look for other members as well, which is a free feature.
When looking for a sugar baby, be sure to go through their profile well. Look for details that will help you forge a legitimate connection. If you are using an overused and cheesy template to make a connection, you won't have much luck meeting a girl.
Features of Rich Meet Beautiful
Every dating site has its own key features. When it comes to Rich Meet Beautiful, there are several key features that you need to keep in mind. It isn't one of Thailand's best dating sites for no reason!
Featured Users: If you want to filter out the matches you get, then this feature allows you to see only the most popular members in the area. These are members that have made an effort to boost their popularity. Anybody who puts effort into their profile is worth taking a look at!
Visits: Another way to filter the users is to see who has looked at your profile. You can see which members have come looking on your profile and later check them out!
Gifts: If you're interested in a member, then sending a gift is a great way to get their attention. However, this feature is only available if you have a 6 or 12-month subscription. Additionally, you'll need to buy the credits to send the gift.
Private Keys: If you're looking for something very specific, then private keys are a feature that allows you to do so.
Blog: If you're new to the sugar baby and sugar daddy lifestyle, then the Rich Meet Beautiful guide can help you out. You can get relationship tips, learn what to expect, and a lot more!
Pros and Cons of Rich Meet Beautiful
Every site has its ups and downs. Even the most popular Thai dating sites have a few flaws. What matters is if the site meets your requirements!
pros
There is a diverse range of people, and you'll find yourself talking to people from a large demographic.
If you're not looking for diversity, then the search filter can find exactly what you're looking for.
It is specific to sugar dating and will even have tags to show whether a member is a sugar baby or sugar daddy.
There are multiple ways to show somebody that you are interested in them, and it is easy to build a connection.
The site as a whole has a high level of success, so you know it won't let you down.
Since sugar babies can exchange messages for free, you will see a considerable number of sugar babies on the site.
If something does go wrong with the site, you can always contact customer support. They are helpful and respond quickly to any queries.
Cons
Most functions, such as the search filter and messaging, require memberships. There are very basic features for free users and even for basic members.
Premium Membership Levels and Pricing
The clientele of Rich Meet Beautiful knows their worth and is willing to pay the price. If you're planning on using the site frequently, the price won't seem too excessive. The $39.99 a month won't seem too exorbitant after a while.
Your basic membership will allow you to browse through profiles, interact via winks, and look at the pictures on the profiles. With a premium membership, you can exchange messages, view those visiting your profile, can send and view gifts and flirts!
There are several premium options:
1 month: €39.99 (per month)
3 months: €29.99 (per month)
6 months: €19.99 (per month)
12 months: €14.99 (per month)
Thai Kisses is a dating site that has been around for a while. It remains a more dating site, but it still has a large user base. If you're looking for local Thai girls, then this is one of the best dating sites for you. Even if you are a foreigner, you'll have no issues finding the perfect match for you!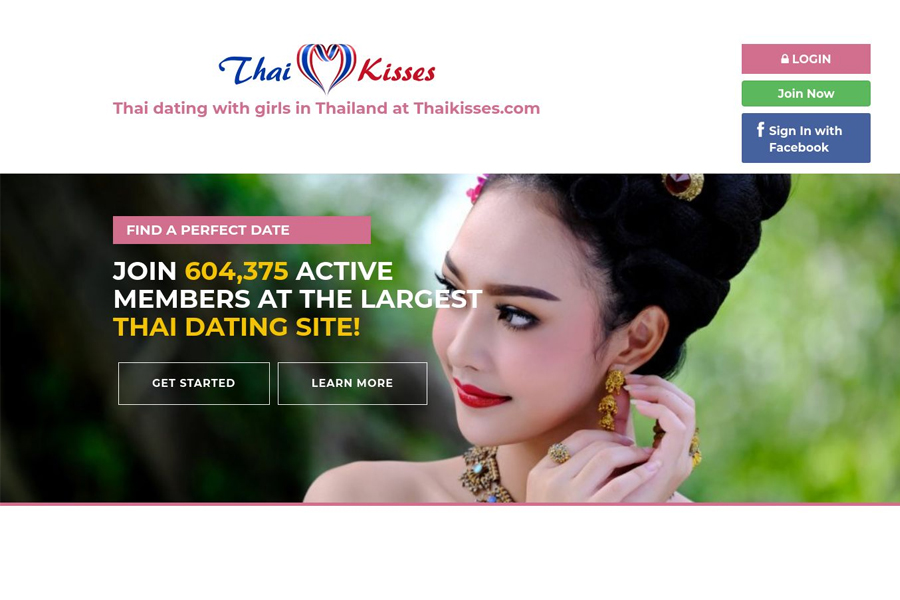 Sign Up and Setup Profile
Thai Kisses is a site that caters to its audience. It offers a hassle-free signup process and free registration for every member. After you provide the necessary details and link either your email address or your Facebook account, simply verify the account and start using it!
In Total, the process should take 10-15 minutes! While filling out the profile section with your interests and hobbies, fill out as much as possible. The more information your profile has, the better it is for you!
How to Find Perfect Matches?
When it comes to finding a girlfriend in Thailand, you won't find better than Thai Kisses. Members can search for matches as per their requirements. This can either be a basic search to reveal a wide variety of profiles to browse through.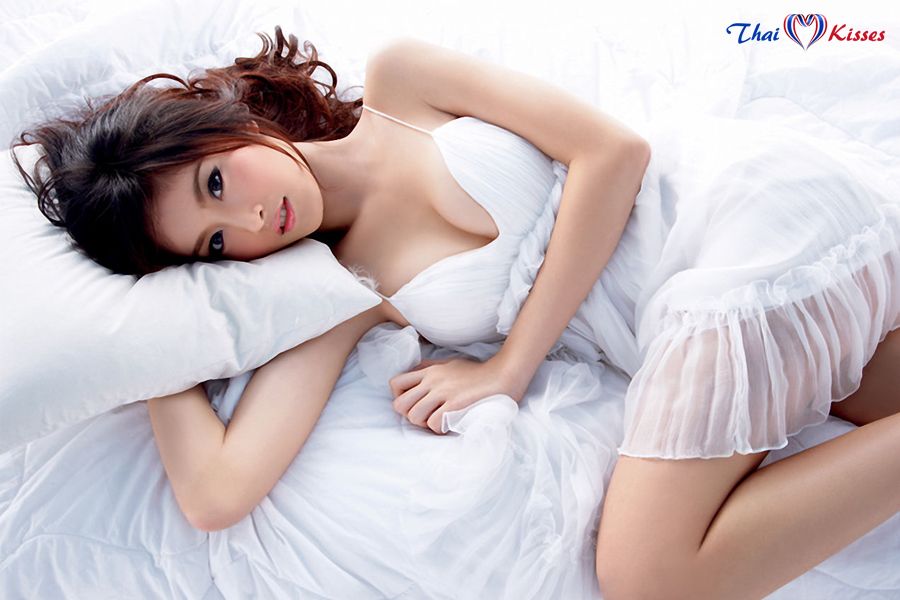 Members can also look as per their specific requirements. The sheer volume of users means that you'll be able to find the person that matches your requirements with ease. Once you've looked through the profiles, made contact, and established a connection… You've found the perfect match!
While you're looking for the perfect match, you need to make sure that your profile is adequately filled out. The contacts you make are based on the kind of information they see on your profile as well! If you put enough information to provide an appealing image of yourself, you're going to have a greater chance of finding your perfect match!
How to Contact and Meet Girls?
Contacting girls on Thai Kisses is a lot easier than any other dating site you might have come across. The process is very simple. Simply click on 'Add Contact' to send a notification to the member you'd like to talk to. Once they accept, you can start exchanging messages and emails without a time limit.
You can see what members are online at the moment and contact them accordingly. But, the contacting privileges are different for men. While women can send unlimited messages and don't require adding them as a contact, men can't.
Men get a single free contact a day. This feature comes with the Gold Membership.
Use your one free contact wisely and on someone you feel a real connection to. You'll find that there is a limit to the number of contacts you add per month – 300 contacts. If you're looking to keep your messages with a person, it is better to copy them to a different site. Thai Kisses automatically clears out your inbox after a year!
Features of Thai Kisses Dating Site
Thai Kisses has been around long enough to know the requirements of its clientele. Accordingly, it has provided special features just for its members.
Translate: Even if you're not familiar with the language your partner is speaking, there is a handy translation feature on messages and profiles.
Detailed search: There are multiple options for you to choose from on Thai kisses. However, if you know what you want, then a detailed search is a handy feature to use.
Loyalty discounts: you can get premium membership loyalty discounts each time you renew your subscription!
Detailed profiles: All the profiles on the app are extremely detailed and provide an accurate image of the person!
Pros and Cons of Thai Kisses
No dating site is perfect, and Thai Kisses is no exception. However, the pros and cons of the site are more than enough to convince you to use the site!
Pros
Special features
Available in 9 languages
Mobile version available
Large user base, so more profiles
Detailed and informative profiles for a better understanding
Detailed search option is available for both basic and premium memberships
Cons
Some fake profiles and bots have been reported.
Premium Membership Levels and Pricing
There are several levels of members and pricing that you can opt for on Thai Kisses. There is an option for a free membership. You'll be able to access features such as translation, one daily contact, view photos, and like photos. The paid memberships are known as Gold Memberships.
Either you can get it for one month and have it auto-renew for 27.00 EUR or pay 35.00 EUR if it doesn't auto-renew. There are three more options regarding the time available.
3 Months – 70 EUR (total)
6 Months – 105 EUR (total)
12 Months – 140 EUR (total)
The amount that you need to pay will be displayed in the currency of your region, so you don't need to worry about conversion rates!
Endnotes
When looking for Thai dating sites, there are several worthy options. Whether it is a sugar daddy or a long-lasting relationship you're looking for, Thailand has a host of sites available for you to choose from. Just find the site that works best for you and find your perfect match!